Sid is a stickler for rules.  We always joke that Sid should wear a shirt that says "SECURITY" whenever he goes to the dog park. He apparently has a list of very strict guildelines that he expects all other dogs to abide by – no barking, no chasing, no excessive amounts of fun.  The other day when we were at the J.J. Byrne Dog Run with Lola and Stella Boo McMuffin, two incredibly gentle and well-behaved great danes showed up on the small-dog side of the park, and Sid had an opportunity to step up to the rule-enforcing plate.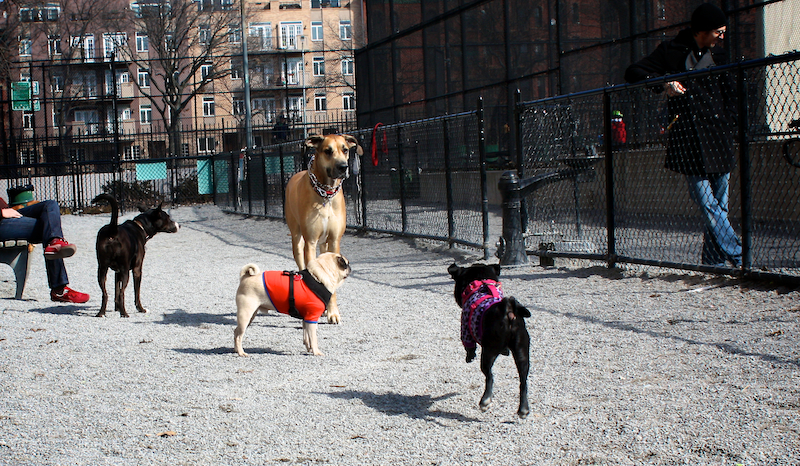 Sid had no qualms about standing his ground to save Lola from having fun with these gigantic sweethearts beasts.  It's obvious that Lola was terrified, right?
Then Sid took it upon himself to escort great dane #2 to the big-dog side of the park.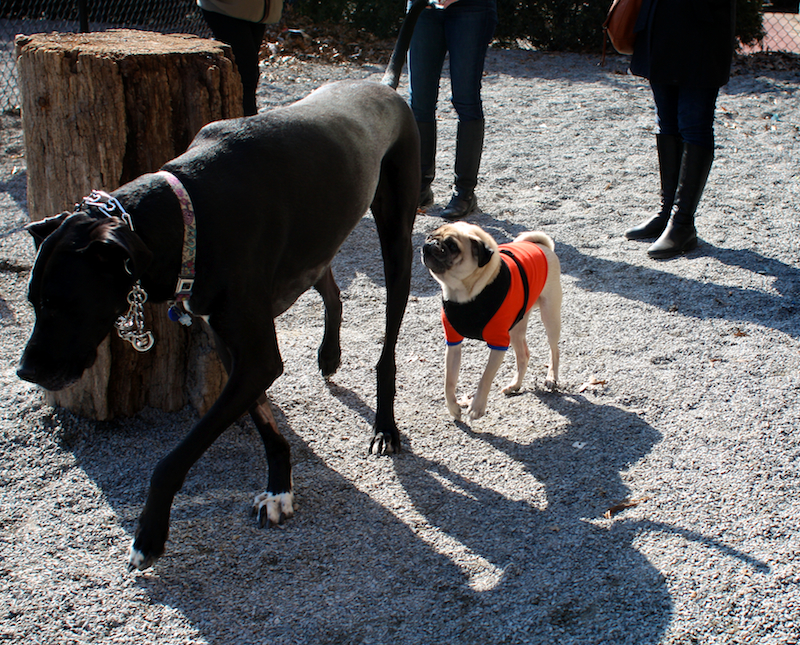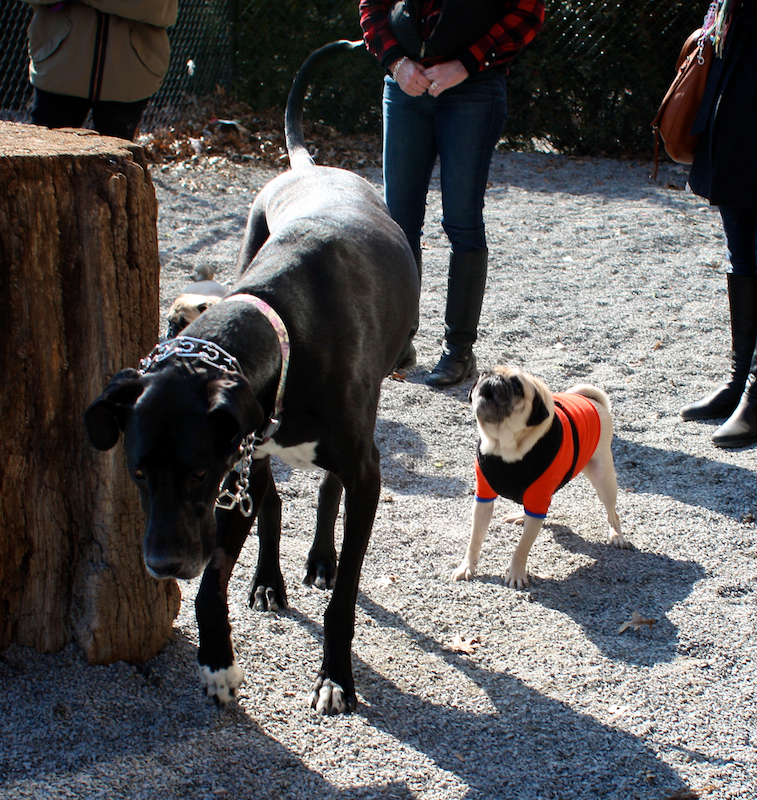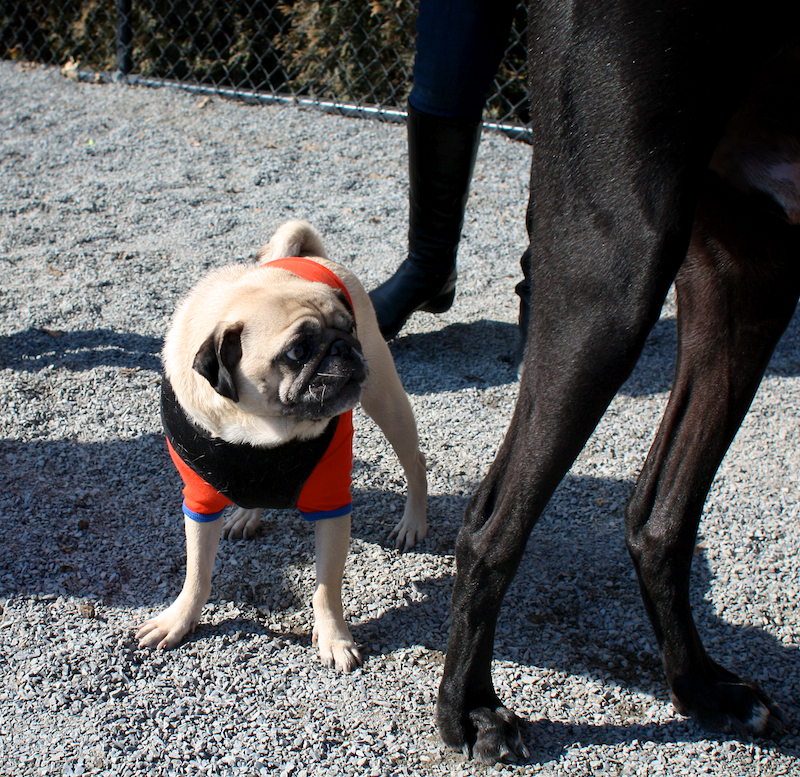 Somebody get this pug a stool and a flashlight and stick him outside a club!  I think he's found his calling!