J.J. Byrne Dog Run Initiation
It was Saturday and everyone was getting restless inside the apartment. The weather was so nice that we decided it'd be the perfect time to take Sid to the nearest dog run and let him "cut loose". The nearest dog run to Park Slope is at J.J. Byrne Park near 5th Ave and 4th Street. When we got there, a few other small and medium size dogs were already running around and the gate that separated the small dog section from the big dog section was wide open. While Sid is a veteran of Los Angeles dog parks (Pasadena, Silverlake), he had never been allowed to run with the big dogs. Would this be his chance?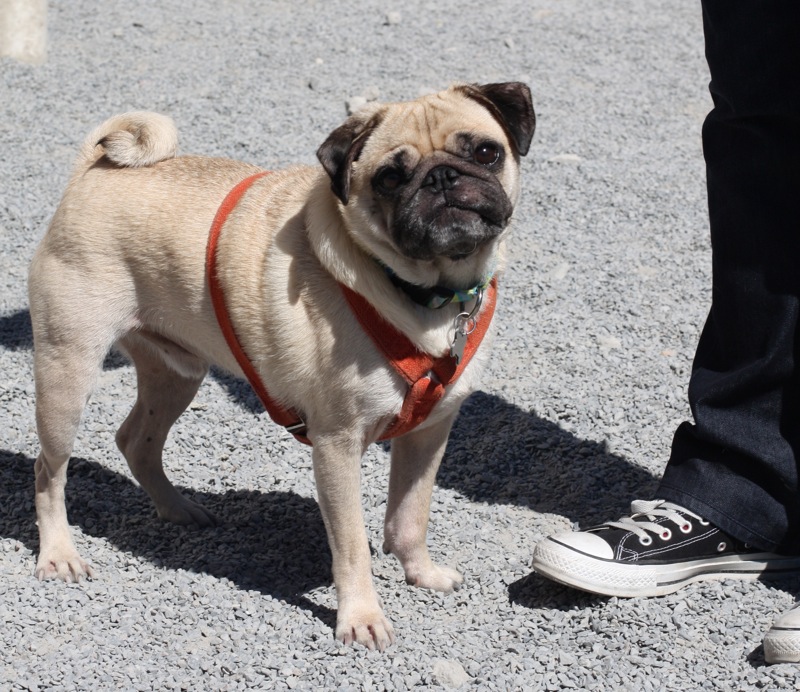 By the time he got acclimated (e.g. peed) a few other dogs had arrived. Big Dogs. Sid really wanted to play with the big dogs so he sat and kindly asked for his Mom's permission.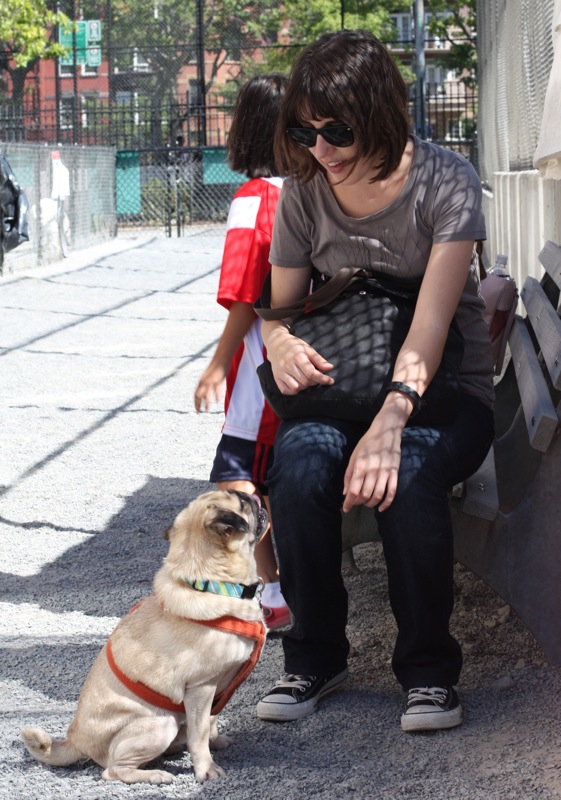 One of the big dogs took off in a mad dash to the opposite end of the dog park. Half the dogs there (about six at this point) bolted after the lead dog – including Sid. The pack did laps around the whole park – dust was everywhere – and Sid was sprinting at top speed. After about 20 laps, things cooled down a bit and it was time for a water break. We set up Sid's portable water bowl (a must-have) in the shade and he drank about two bowls-worth.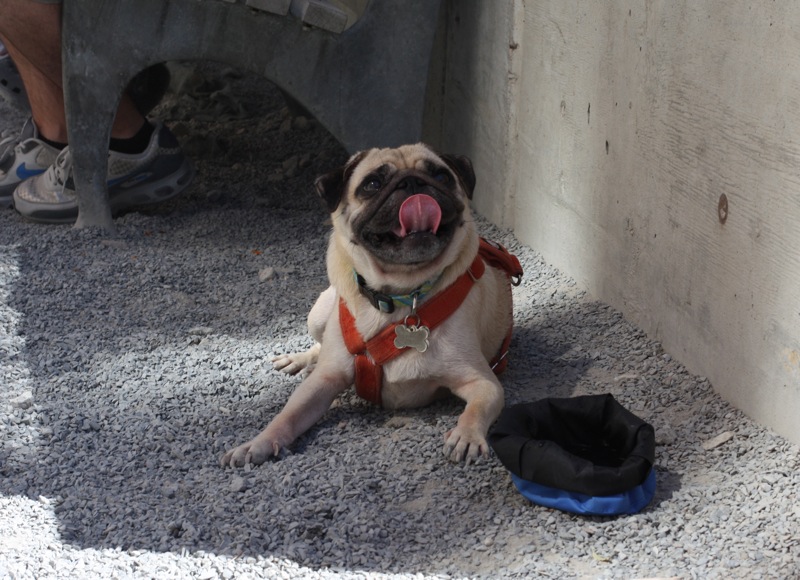 After more sniffing, barking, and a few more victory laps, some extreme relaxation was due. As you can tell by his face, Sid can't wait until his next visit. We hope we'll be able to get some action shots next time.