The Puggish Invasion (Part 1)
As prophesied by our fantastic (and possibly psychic) readers, Donald and Daisy from Pug-a-Boo (and their 'rents, Tim and Christy) were the special guests that spent the weekend kickin' it at Chateaux Pugslope.
Despite the predictions of a brutal snow storm, the weather stayed on our side somehow, so we couldn't resist taking the pups to the park for a photo shoot to capture this special occasion.
Ladies first… here's the delightful DAISY!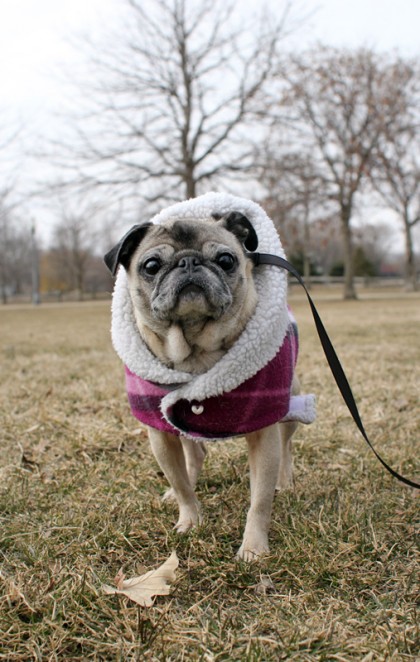 And here's her partner in crime, the dapper Donald.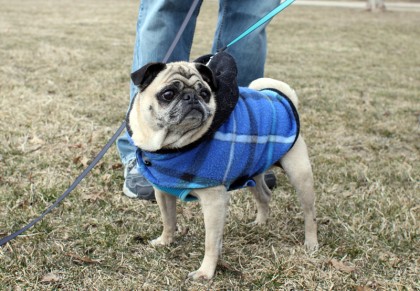 Let me tell you, it was tricky getting all three pugs in one photo. Even more difficult was getting them to all look in the same direction at the same time. While Sid and Donald were captivated by the baby carrots that Tim was seductively waving off-camera, Daisy wasn't very interested. It's been rumored that she doesn't get out of bed unless filet mignon or higher is on the menu, so the BC's weren't really up to scratch. Luckily we also had some tasty venison jerky on hand, which captivated the entire gang.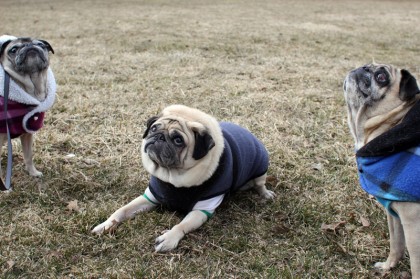 Do NOT, under any circumstances, lose sight of that venison jerky!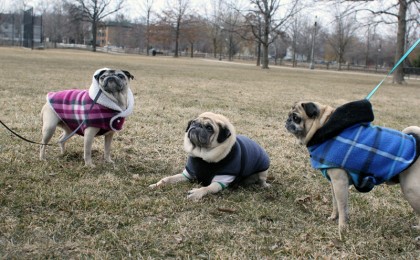 (A squirrel breaks Donald's concentration)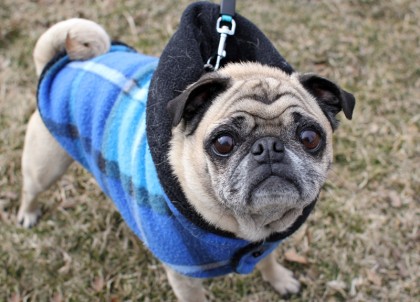 HOLD UP! Um, are you telling me I just missed the venison jerky delivery?! WTP?!
After the photo shoot and a liesurely stroll through the park, the pugs crashed, allowing us humans to hang out for a bit and partake in some treats of our own.
Tune in tomorrow for Part 2!