You Can't Handle the Cute!
Sid and Timothy had another "date" last night, this time at Timothy's pad.
Sid wanted to look "sensitive yet tough" for his motorcycle mama, so he channeled The Boss: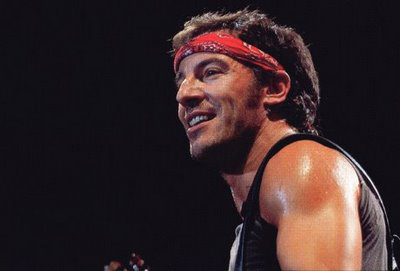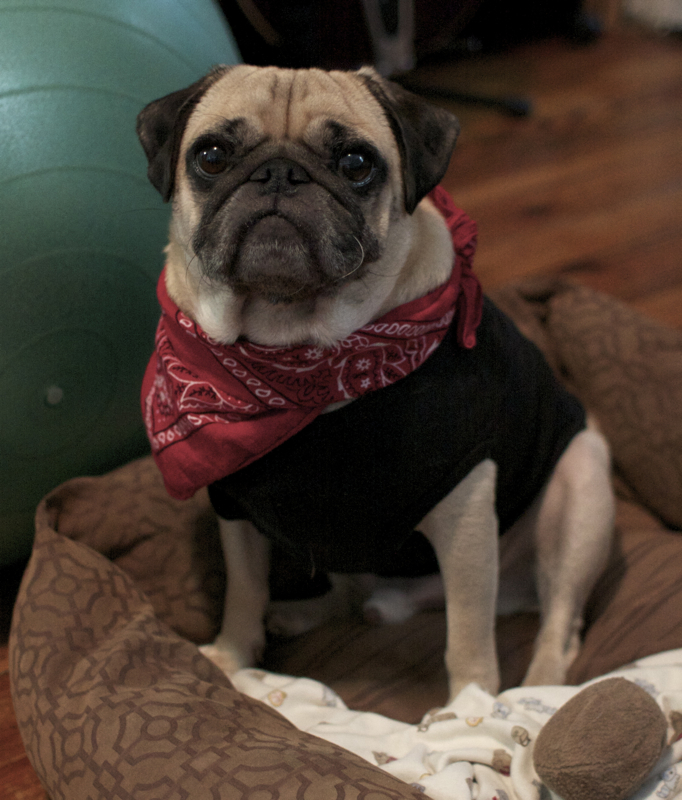 Eat your heart out, Bruce Springsteen.
When we arrived, Timothy was dressed like so: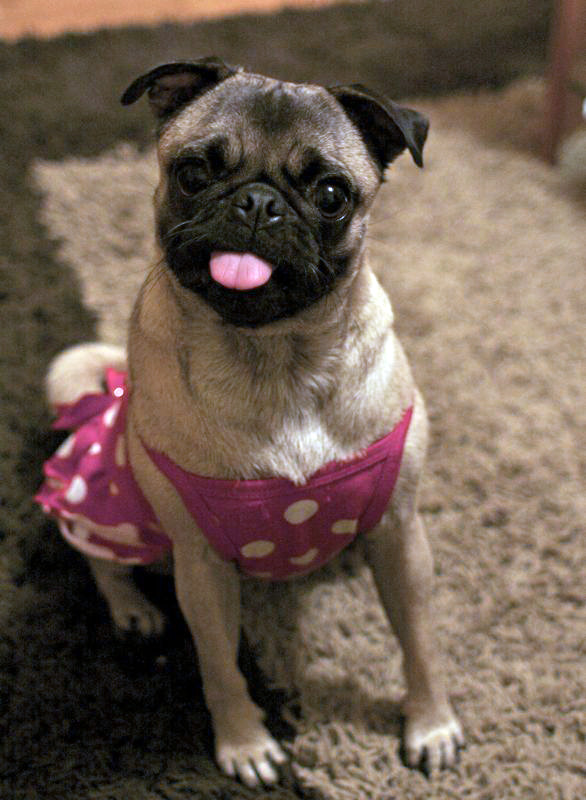 The complimentary outfits were not planned. I swear. But they were ADORABLE.
Things immediately took an unexpected Shakespearean turn when Timothy and Sid set out to reenact the balcony scene from Romeo and Juliet.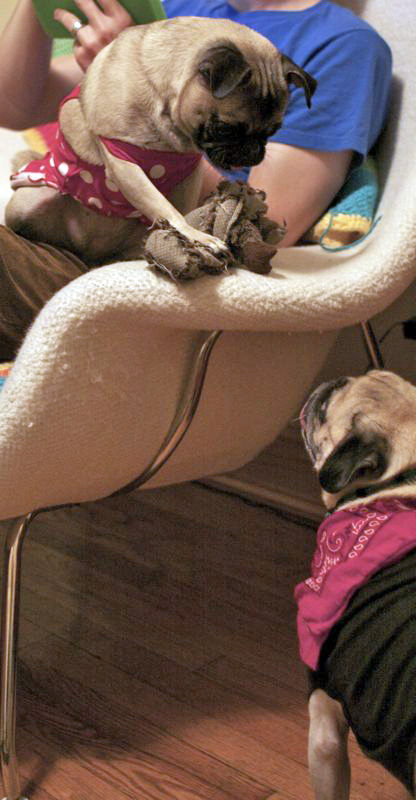 It was quite moving, which made Sid's insistence at cleaning out poor Timothy's already-clean ears afterwards a little more…palatable.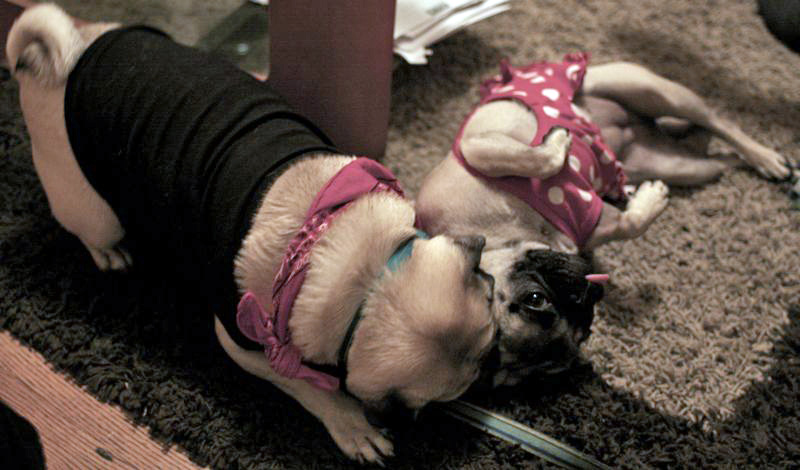 Note to Sid – Obsessive focus on the cleanliness of her ears is not the way to a lady's heart. And, no, the fact that you find her ear wax to be delicious does not help your case.
So, yeah, most of the photos from the rest of the night involve Sid shoving his tongue in Timothy's ear canals. A good time was had by all!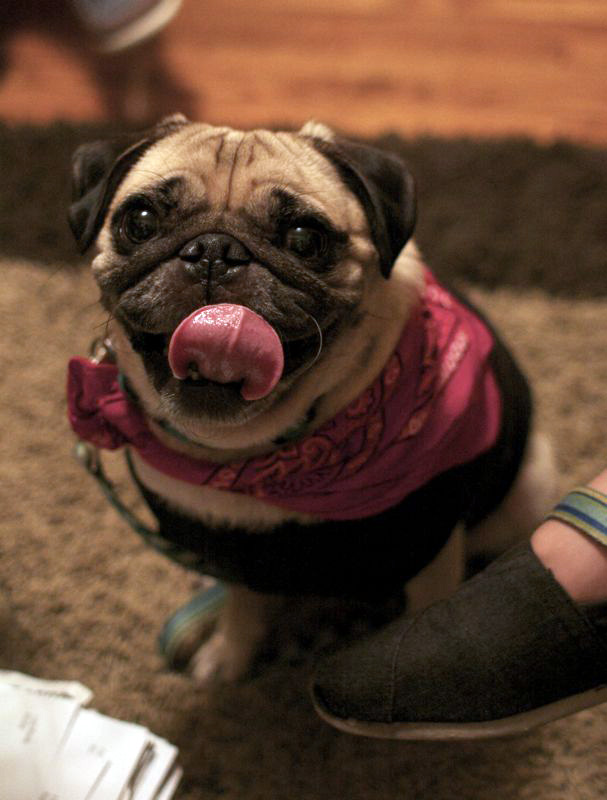 "That which we call ear wax by any other name would taste as sweet." – Sid Shakespug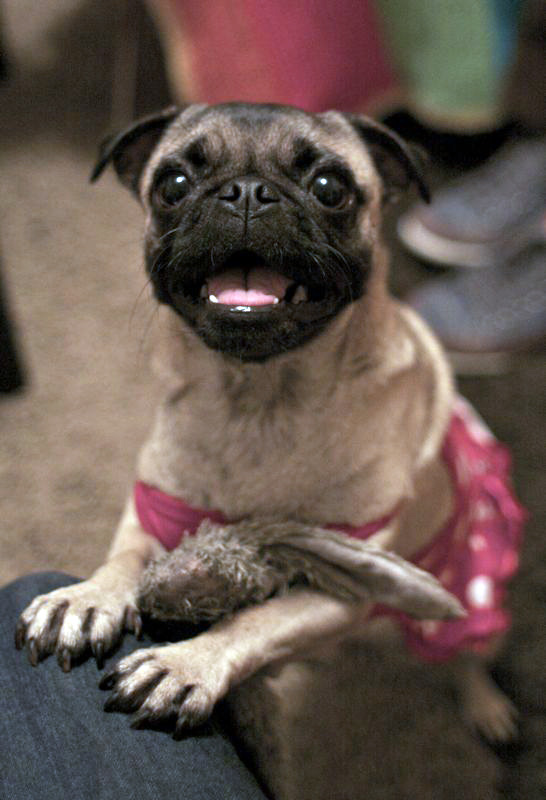 "I think my ears are stuck this way." – Timothy Buttons
Tags: pug love, Sid, Timothy Buttons