Chest Rub, Anyone?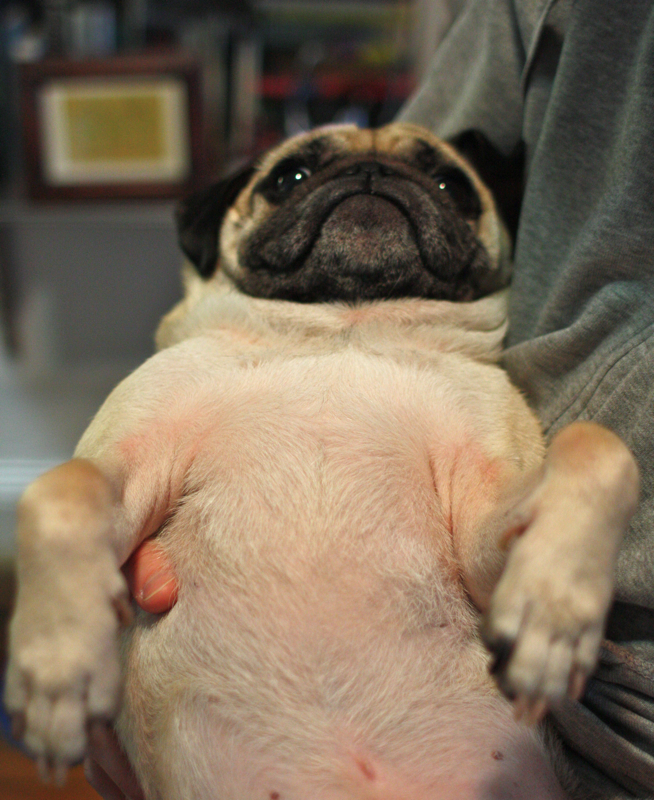 Forget belly rubs.
Move over back scratches.
According to Sid, the chest rub is where it's at.
This is his new procedure whenever Jenn and I are sitting on the couch:
1.) Jump up onto couch, preferably directly on top of one or more humans.
2.) Flip completely onto back, and hold front arms in a cute floppy fashion (a la T-Rex).
3.) Stretch head back to allow for maximum pectoral and neck region exposure.
4.) Receive extensive neck and chest rubbing.
Just like bath time, a good chest rub puts Sid into a peaceful zen state and he usually starts pug purring.
What is your dog's favorite place to be scratched and/or pet?