Husky Man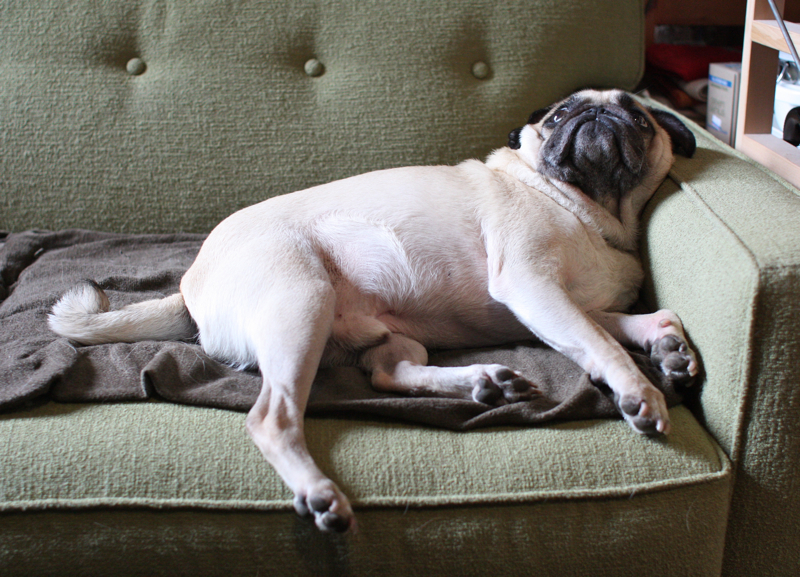 So at Sid's recent vet visit to address the "mutant toe" we also got some other interesting news. It turns out our little guy isn't so little anymore.
He tipped the scales at 22.8 pounds!
That may not seem like a lot but it's the most he's ever weighed.
We're not sure if this extra padding is related to the Ginger-O's incident, or lack of morning exercise time at the park due to the excessive rain we've been having, or perhaps Sid is just "letting himself go" now that he's got a girlfriend.
Either way, we need to get Sid back to his 20-21 pound ideal weight.
Some potential solutions:
1. Aquatic exercises like his friend, Payton.
2. Invite Timothy Buttons, his girlfriend and personal trainer, over for more cardio-infused playdates.
3. Less treats (Sid has already strongly vetoed this one).
4. Doggie Dancing???
Anybody else have any thoughts on how to shed a pound or two?