Cubby and Carl
Sid has a new best friend.  He also has a new gigantic wart on his muzzle.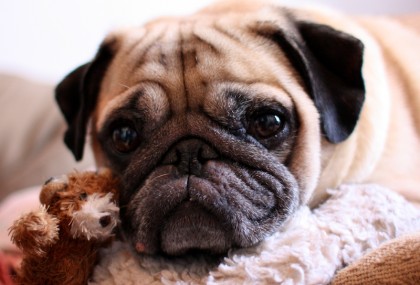 Sid named his best friend "Cubby."  We named his ginormous wart "Carl."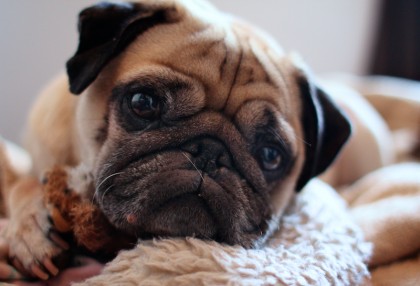 Cubby's here to stay, but we're hoping that Carl can find a ticket on the next train home to Wartsville.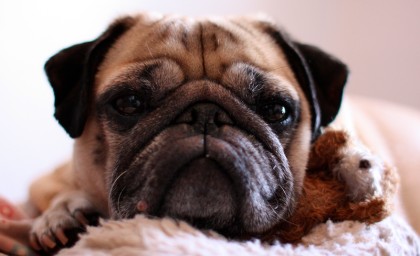 But, you know what? If Carl decides to stick around for a while, that's fine with us.  Just as Sid's love for Cubby can withstand a broken squeaker or a dousing of Timothy drool, Carl's warty presence could never diminish our love for Sid.  We love this pug, warts and all!