Pumpkin Promenade
This weekend, we were lucky to have an entire weekend of fantastic fall weather. Yellow and orange leaves slowly tumbled to the ground via unseasonably warm breezes. Even an alley with electric wires and garbage bins can look amazing this time of year.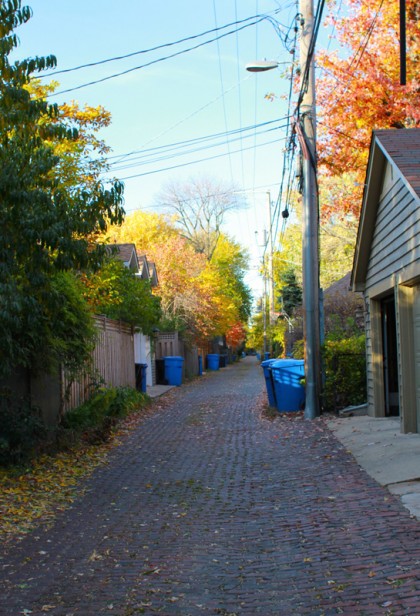 Sid and I took a nice long late-afternoon stroll eastward. There's a cute path in Andersonville that winds along the train tracks. We've walked this path many times before but this day it happened to be stocked with an array of carved pumpkins. Sid was interested.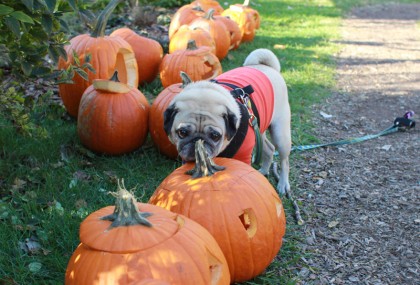 Somehow Sid managed to NOT eat any pumpkins. I couldn't believe it. He sure gave each one a thorough going-over with his super sniffer though.
After wandering through puddles of dappled sunlight courtesy of the beautiful old trees that line the streets of Lakewood-Balmoral, we ended up at the lakefront. The water was exceptionally high that day and the Foster Dog Beach was about 1/8th its usual size!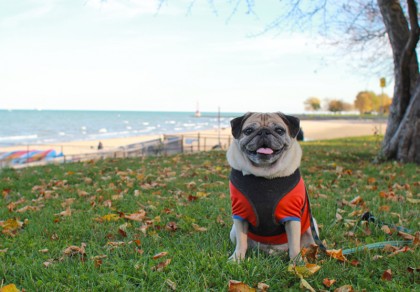 Soon, the sun started getting lower in the sky and everything became golden. I love Autumn.
Tags: adventure, Autumn, Foster Beach, pumpkin, Sid