Sid was having one of his usual lazy mornings, you know, just layin' on the ol' paw, so I thought I'd tell him some news that would perk up his ears.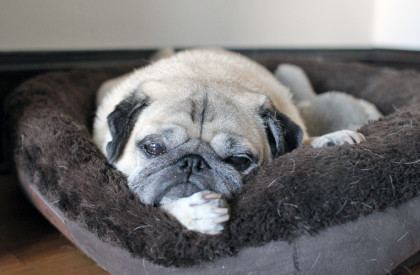 Hey Sid, don't you know that next weekend is your 10th Birthday?!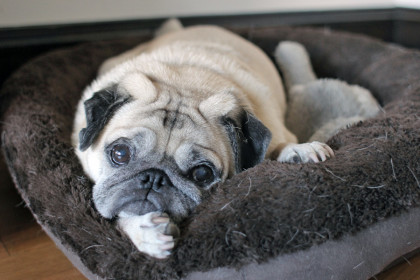 "Uh, SAY WHAT?! Are you serious!?"
Yep, it's true. My little buddy is turning 10 next weekend so we expect to do a month of celebrating (my Birthday is also in October). I've got to start planning now! Any suggestions for activities or gifts for a pug that's turning the big one-oh?