All the trees, flowers, and plants in our neighborhood have been very happy this summer. Since the temperatures have been very mild and we've had plenty of thunderstorms roll though the Midwest, there's been plenty of water and sun for all our chlorophyll-containing companions.
Look how GREEN it is here!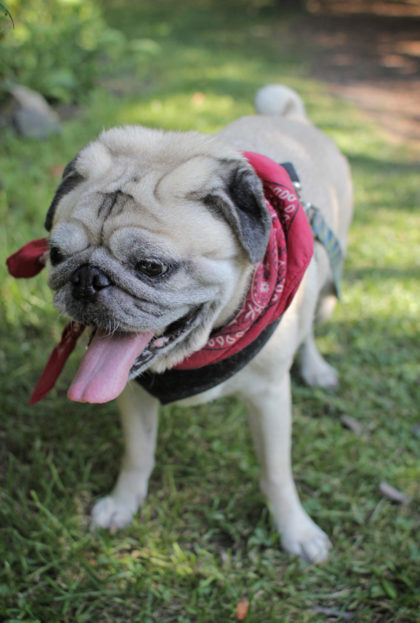 We've also been lucky in that our neighbors have been supplying us with a steady stream of fresh tomatoes from the gigantic tomato plants that have overtaken the backyard! Sid loves to eat tomatoes (as you probably would have expected)!
We hope the green-ness sticks around for at least another month!
P.S. We also hope all our friends (both human and fur varieties) in Texas are safe and sound!