Let Me Clear My Throat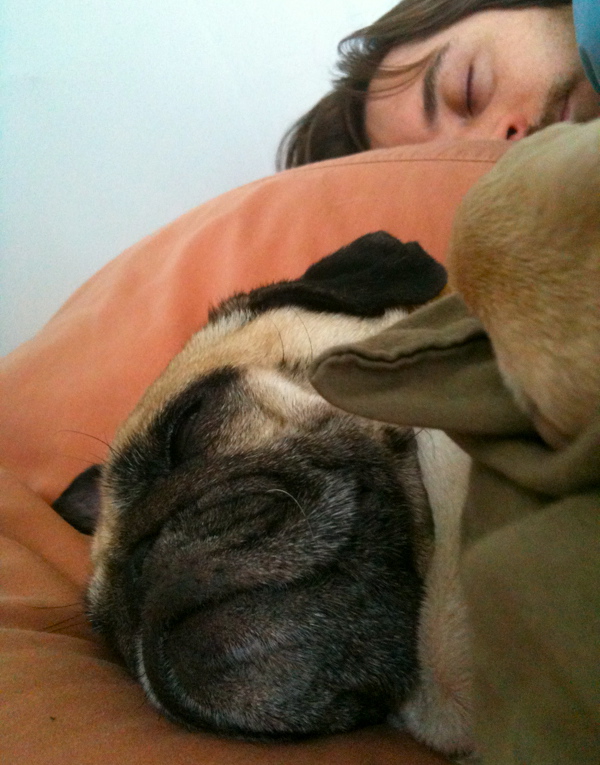 I've been sick all weekend and luckily I had Jenn and Sid around to help nurse me back to health. They made sure I got plenty of rest, plenty of soup, and plenty of face-licking. I'm almost back on my feet but my normal voice has been replaced with a very deep, raspy whisper. I sound similar to a washed-up chain-smoking Hollywood starlet well past her prime. I apologise to anyone who tried to call me and thought they had mis-dialed.
Even though we all live in close quarters here, surprisingly no one else in the the house got sick. Hopefully by tomorrow PugSlope HQ will be up and running at 100%.
P.S. This photo also shows Sid's recent foray into uncharted territories – under the covers. More on that to follow!