Sunlight & Lions
Our apartment building is having all kinds of work done to its exterior so life has been pretty chaotic the past couple weeks at the ol' Pug Slope HQ. Poor Sid was finding it hard to relax with mysterious men walking around on scaffolding outside all of our windows. The work seems to require lots of really loud drilling of bricks which releases brick dust everywhere.
This past weekend, Sid was finally able to find solace from all the noise and commotion with his new plush lion toy.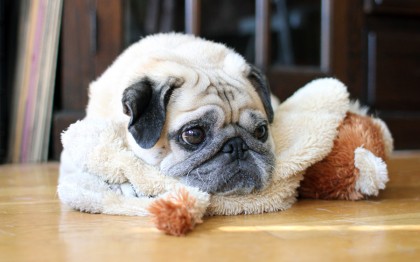 He located all the good sunny spots around the apartment and would trot from spot to spot with his gigantic floppy lion in tow.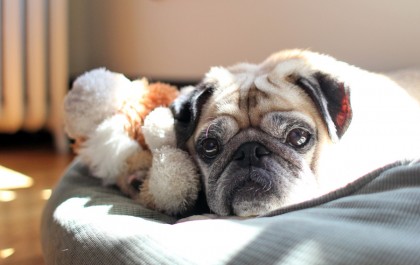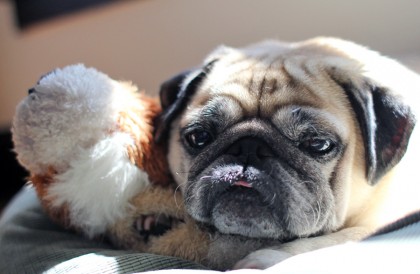 I'm hoping I can find something to serve as my own comfort lion before all the drilling makes me lose my mind.