Too Cool For School
I think Sid's t-shirts give him a little TOO MUCH confidence sometimes.
Now that he's mastered both how to ascend onto the back of the couch AND the wistful stare off into the distance combined with a rebellious sneer, he thinks he's as cool as James Dean.
Thank goodness he doesn't know how to ride a motorcycle (yet).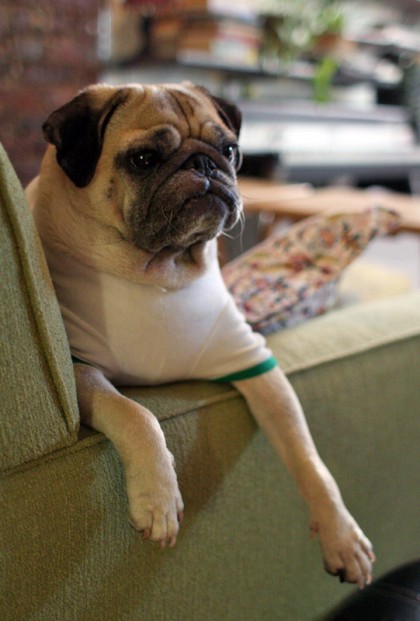 Stay away, baby, I'm nothin' but trouble.
Tags: confidence shirts, flap flip, mischief, Sid, wistfulness