OK, Is That Really Comfortable?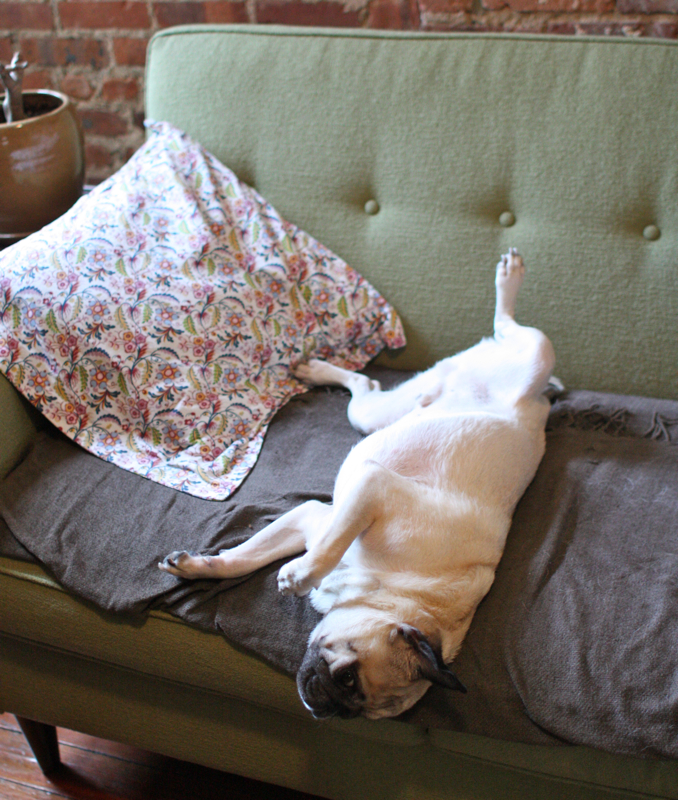 Sid has a way of getting himself into very odd positions that to him are the pinnacle of comfort. Even since we've known him (a little over 2 years at this point) he has never liked to be on his back. He would always squirm around and right himself immediately. But now, for reasons unknown, it's his favorite position. As soon as he is supine, he gets very calm, flops his head back, and starts snoring away. It's very similar to the zen state he gets into during bath time.
What is your dog's most comfortable postion?