Midwest Migration – Part 2
So if you missed Part 1 of our Midwest road trip, Sid and I had just spent a slightly chilly night camped out in Madison, WI. As the sun rose the next morning, I fired up the tiny butane camping stove, got some hot tea brewing, and gave Sid his breakfast.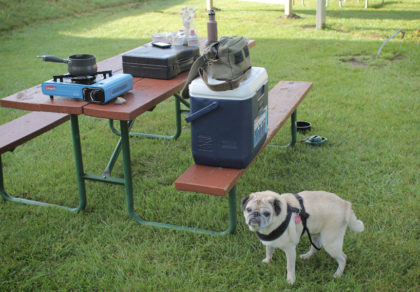 We packed up the tent and hit the road towards St. Paul, Minnesota. As you all know, Sid insists on a comfortable ride when traveling, so I had two beds stacked up on the passenger seat for him to sprawl out on. And sprawl out he did.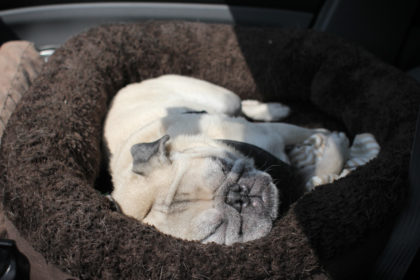 We arrived at my friends' house right around noon and had a great time catching up and getting a tour of their place. Sid approved of the original vintage wood floors.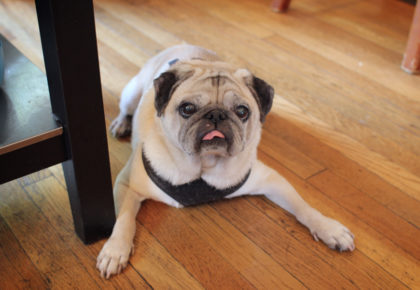 We all loaded up into one car, crossed the Mississippi into Minneapolis and spent some time on Nicollet Island.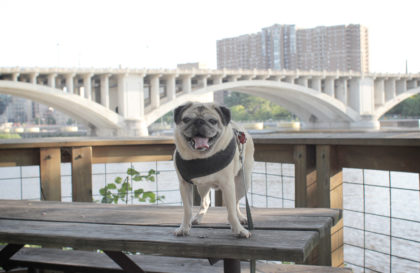 We enjoyed hanging out by the water and enjoying the natural beauty and lovely views of the city from this vantage point. I think Sid liked being the object of affection of my friend's 2-year-old son.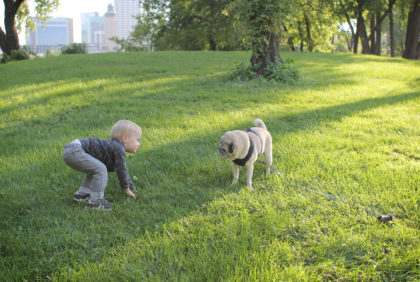 In the evening we went to an outdoor concert back in St. Paul, called the Grand Oak Opry. The weather was perfect and even Sid got to partake in our snacks.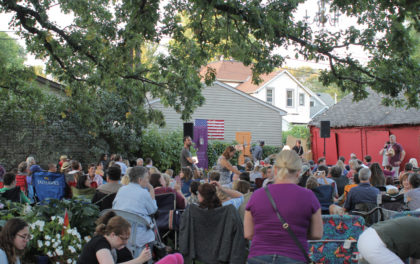 The next morning we hung out a little more and then had hit to road for our next stop, Des Moines!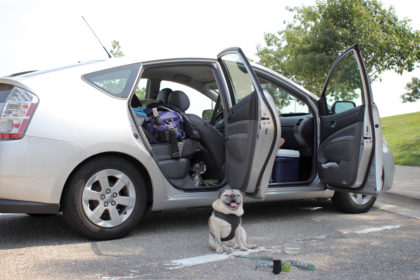 To be continued in Part 3…
Tags: adventure, camping, mayhem, Minneapolis, Minnesota, Mississippi River, road trips, Sid, St. Paul