Yikes!
Things have been really busy here at the Pug Slope Headquarters – so busy, in fact, that we accidentally let almost an entire week go by without updating the blog!
I wish I could say that we've been too busy for blogging because we've been traveling the globe, or solving world hunger, or finally catching up on the entire series of The Wire, but, alas, our lives are not that exciting.  Instead Brian and I have both been swamped with work (not exactly a bad thing) and Sid has been busy finding new excuses to visit the vet.
For example, two weekends ago, while Brian's sister and her husband were in town from Chicago, Sid ate something unmentionable and definitely not edible that required a very embarrassing midnight trip to the emergency vet, where the previously-mentioned unmentionable was vomited up and then PRESENTED TO US IN A PLASTIC BAG.  Oh, and how did we even know that he ate this unmentionable item?  Could it be because the chewed up wrapper of said unmentionable was displayed proudly in his bed when Brian, his sister, her husband, and I returned home from dinner?  That could be it! 
Then, yesterday, while we were walking Sid in the park, we noticed that he was having trouble peeing.  Like, he'd lift his leg for 45 seconds, looking at us with a confused and slightly strained expression while nothing came out, and then uncomfortably hobble along to the next tree, where he'd repeat this charade.  Twenty minutes later, we're at the vet's and an ultrasound is happening and then a catheter is being inserted and…well, let's just say that some sort of blockage has been extracted and is currently being tested in some lab somewhere.  We were sent home with antibiotics, and then, when he couldn't pee again later in the afternoon, we had to go back to the vet's for an x-ray and a bladder flush.  The pipes seem to be flowing a bit better this morning, so fingers crossed that this is nothing too serious.
In light of all the fun Sid has been having lately, we made sure to wake up early this morning for an extra-long walk and some off-leash time at the park: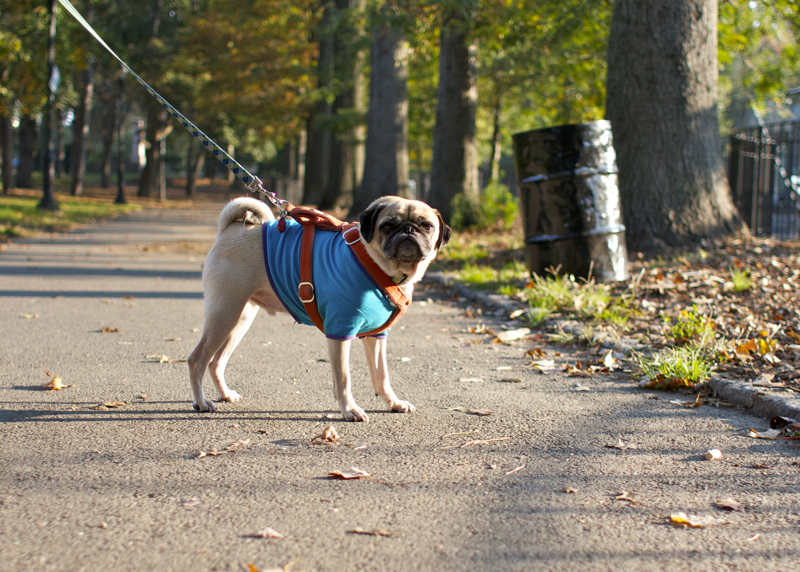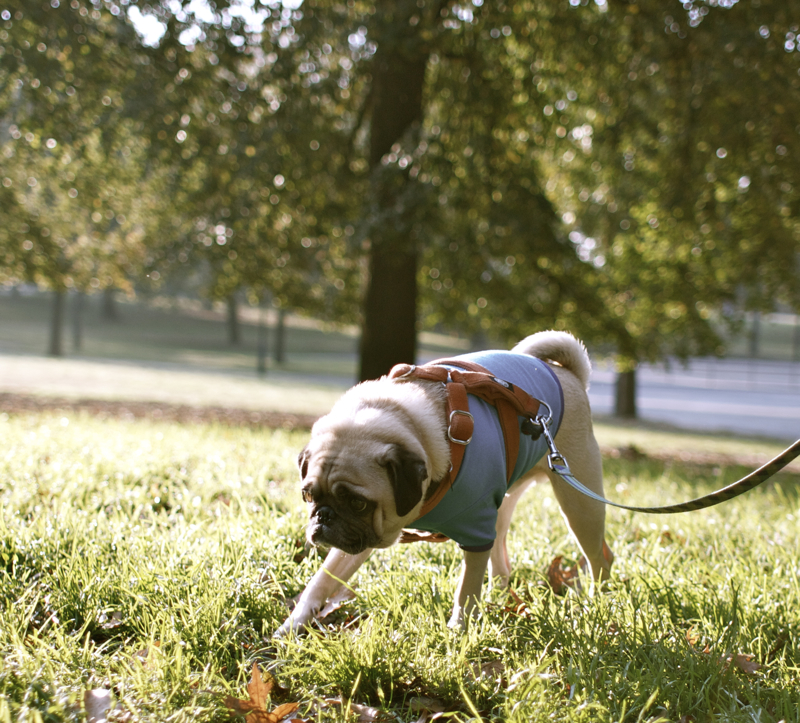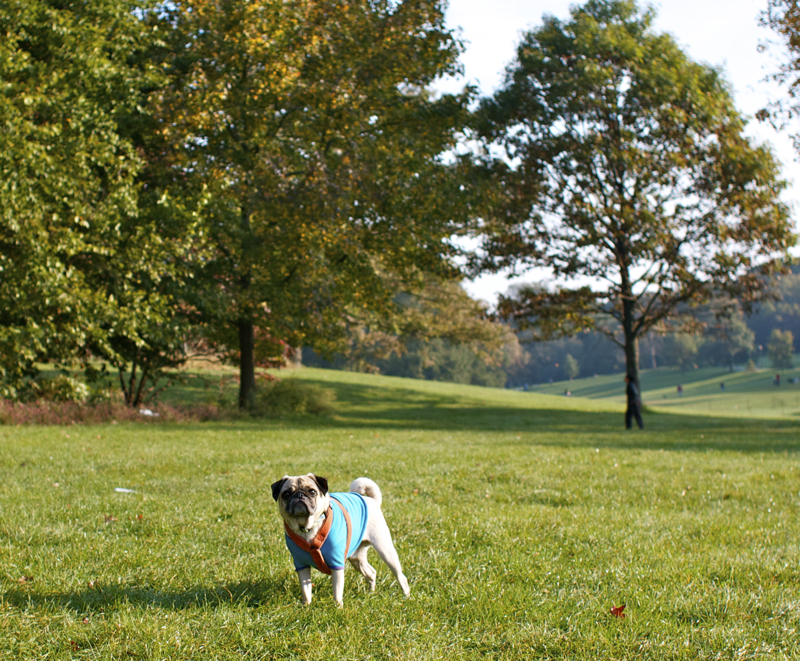 Tags: mischief, Prospect Park, Sid, vet