We're Calling in Sick
Sorry for the lack of updates over the past few days – all three of us got sick.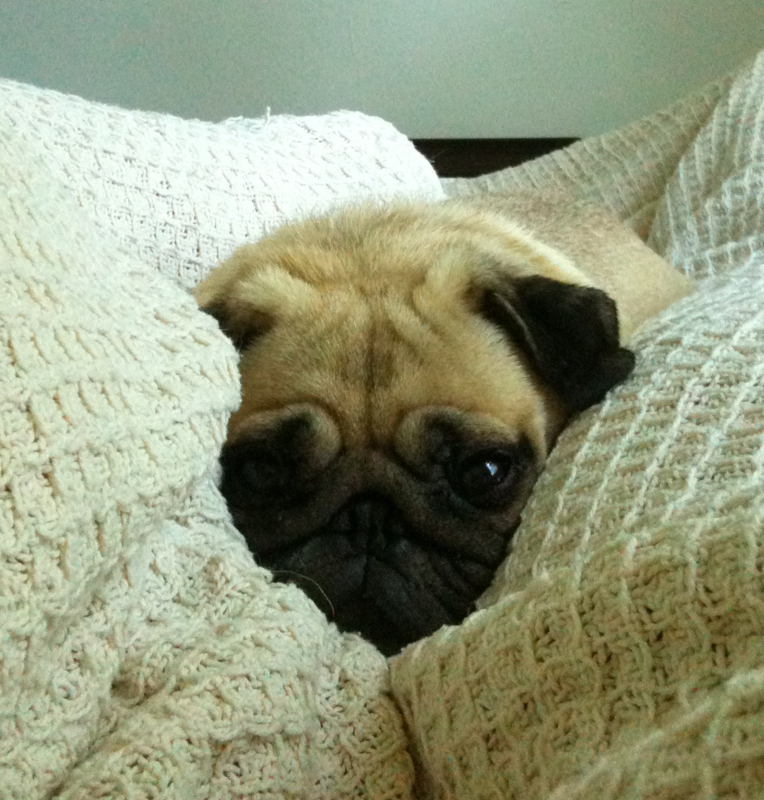 Jenn and I decided that since the weather was starting to turn colder and that we now use the public transit to get everywhere it would be a good idea to get flu shots. In retrospect, it may not have been the best idea..

By the next morning both of felt a little off – Jenn's arm was swollen at the injection point to the point where it looked like she was perpetually flexing her massive triceps – on one arm only. By Saturday we were both feeling awful and spent most of the day in bed (thank goodness for Netflix!).
Sunday morning, shortly after 6am, Sid decided it was his turn. He woke up and screeched a few times, which he never does, and then started holding his head back like he was staring at the ceiling. Jenn and I proceeded to freak out and immediately got on the phone with the Park Slope emergency vet. Sid was responding to us the whole time which ended up being a good sign and the "spell" only seemed to last about 5-6 minutes.
We took off to the emergency vet via the local car service. By this time Sid seemed like his usual self. The doctor said Sid checked out normal and that he wasn't exactly certain what the spell was – It may have been a brief seizure or could have even been a pulled/cramped neck muscle or something. Later that day I took him to our regular vet and his blood test was totally normal.
Sid's been totally normal since the Sunday morning (thank goodness!) and he's been doing an excellent job nursing his mom and dad back to health. Jenn and I are both finally feeling better today but we've been spending too much of the day blowing our noses.
Not sure if we're going to be getting the flu shot next year…