The Big SEVEN
So tomorrow, October 4th, is Sid's 7th Birthday.
Since he reads the blog, I can't comment exactly on what we have planned, but rest assured his mind will be blown.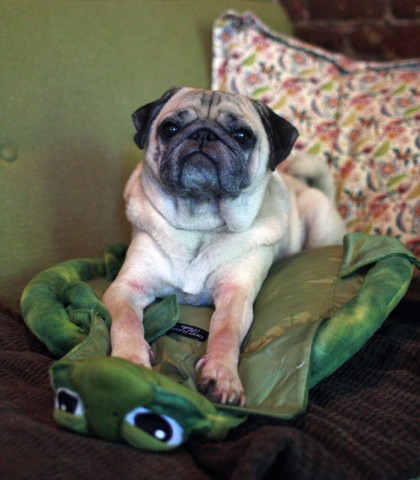 "I'm getting SEVEN Birthday cakes, right?" 
This upcoming weekend is actually extremely exciting for all of us! Not only will we still be celebrating Sid's Birthday (he insists we celebrate for at least 1 week), his 1000 Pugs photo shoot is on Sunday. We're super excited to meet a whole bunch of you pugs, pug people, and pug bloggers "in the fur" as Sid would put it. Not only that, but we've got a SPECIAL GUEST (of the pug variety) staying with us next week.
To prepare for all the excitement, we've been encouraging Sid to get lots of rest.