Pug Portraits
My childhood friend Angelica has a precocious little "silverback" pug named Bea Arthur. When Angelica and her fiance, Marco, got married in October, Jenn and I were stumped as to what would be a good wedding present for them since they're both really unique people (I mean, they have a pug named Bea Arthur. Come on).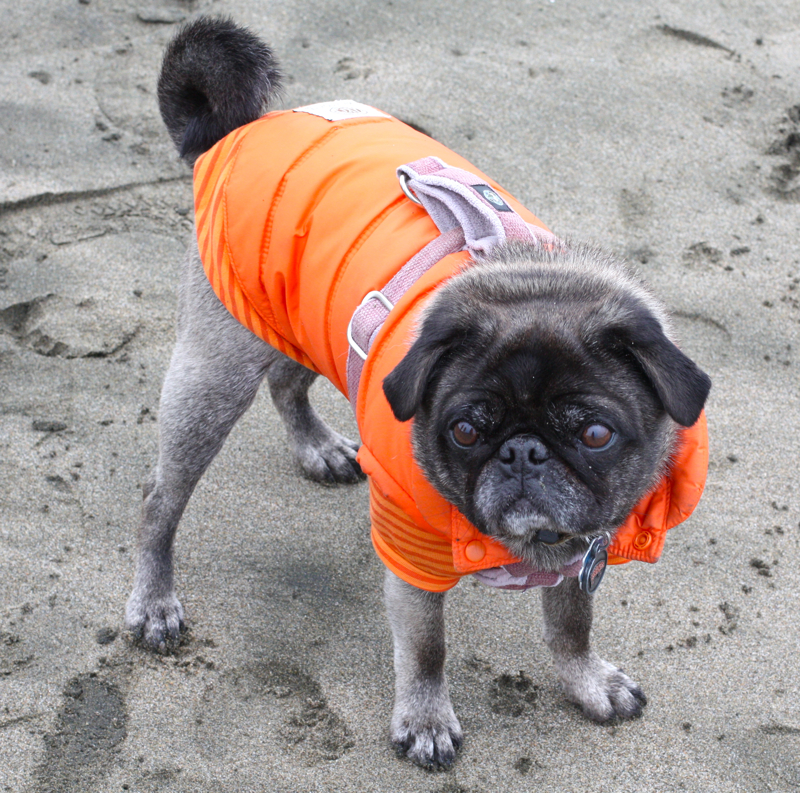 In a serendipitous turn of events, Jenn happened to stumble upon the website of the local pug rescue, Curly Tail Pug Rescue, and discovered that one of their volunteers does hand-painted portraits of your dog in exchange for a donation to the rescue. Not only would this be a great gift for our friends, but it would also help the shelter out. Win-win! After seeing some of the artist's sample work, we couldn't resist.
We emailed the artist, Marybeth, and she was extremely friendly and open to our idea for the portrait. In addition to being a big fan of the Golden Girls, Angelica is also a fan of the artist Frida Kahlo, so we wanted to see if Marybeth could superimpose Bea into a Frida background.
Here are the two "reference" photos I sent to Marybeth.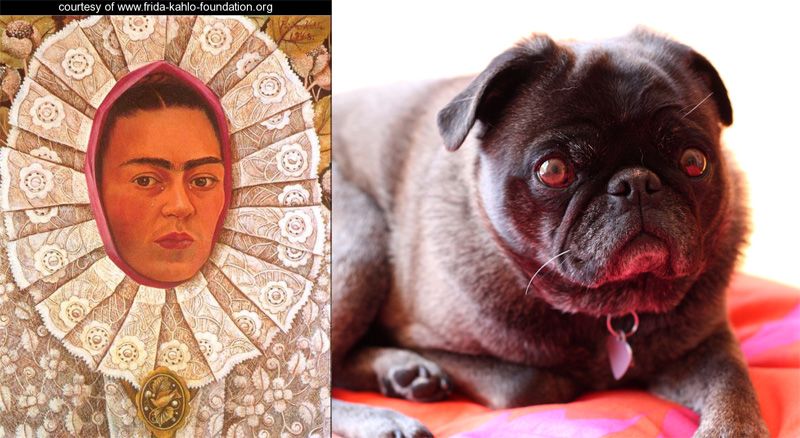 After a few weeks, Marybeth sent us a scan of the painting and we were ecstatic! As you can see below, she did an amazing job capturing the essence of both Bea and the ornate background of the Frida painting. We couldn't contain ourselves and it was torture to hold off emailing the photo to Angelica & Marco, who were still on their honeymoon when we received the scan of the final product.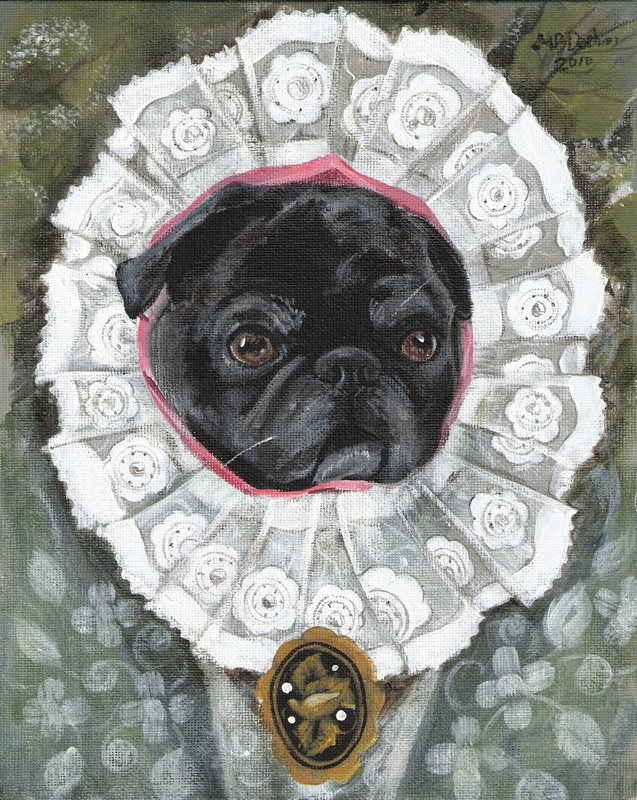 Once they returned back from their honeymoon they were greeted with the package. They absolutely loved it and now have it proudly displayed on their mantel.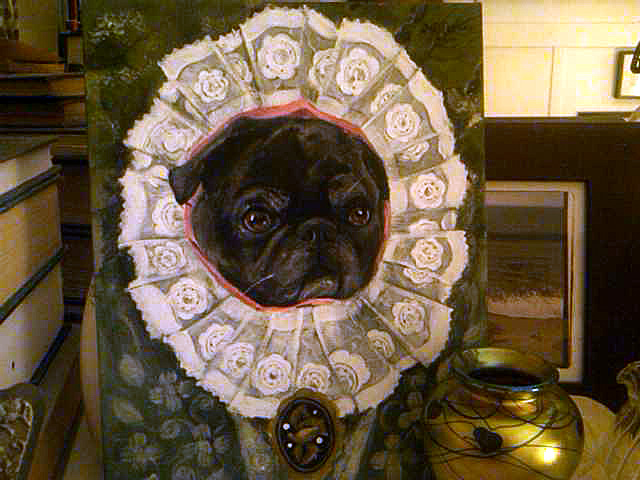 We can't wait to get a portrait done of Sid, but we're still trying to decide on the right "setting" for his portrait. Stay tuned for our first Pug Slope Pug Portrait Poll, in which you can vote for your favorite Sid setting!
Tags: Bea Arthur, portrait, Sid