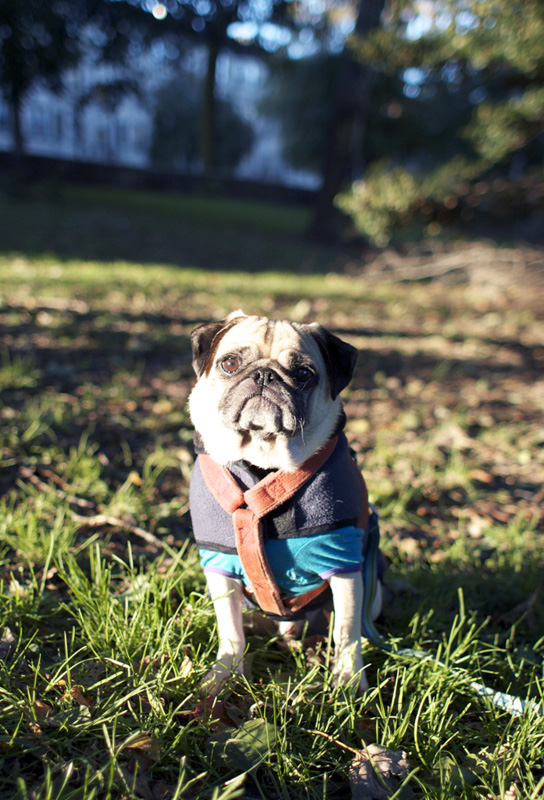 We took Sid for what we hoped would be a nice fall stroll in the park on Sunday. As last weekend's stroll had to be cut short due to Sid's pee malfunction (he's doing fine now), we thought this would be the day to bask in the fall smells and colors. But as we were walking around, Sid noticed something unusual.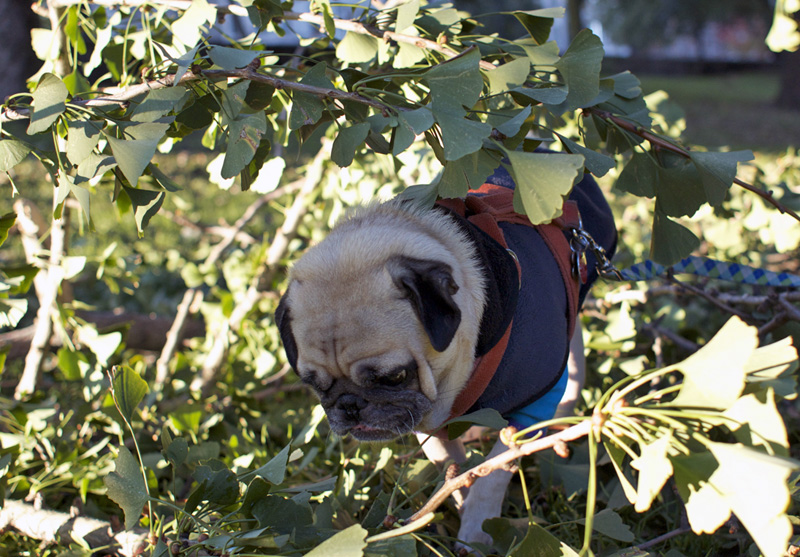 There were a lots of tree branches on the ground – some of them really large. Usually a stray branch on the ground is one of Sid's favorite things because it means a new place to mark that NO ONE has touched yet. But seeing so many of them confused the little guy. Of course, he had no problem zooming in for a closer look / sniff. Not entirely sure what to make of it, he headed a little further and came upon something even more bizarre.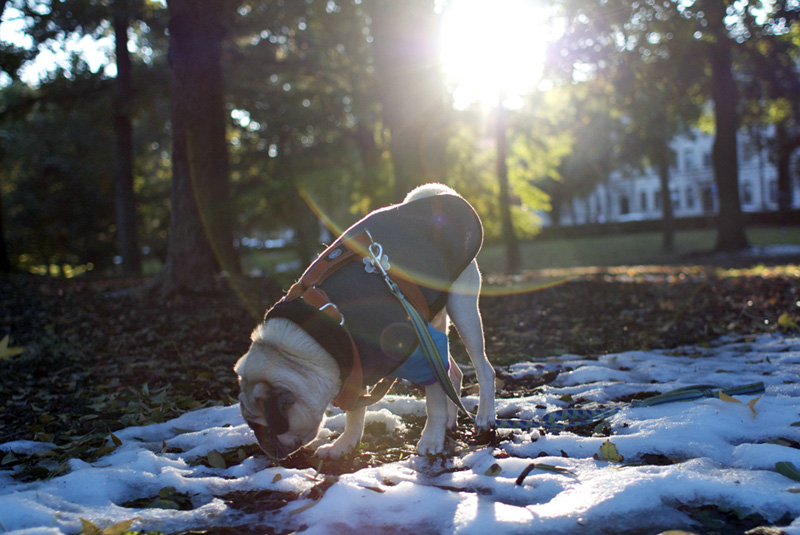 There was this really cold, white stuff all over the ground. Sid did not know what this stuff was. It didn't really smell like anything, and it didn't really taste like anything. What was heck was it?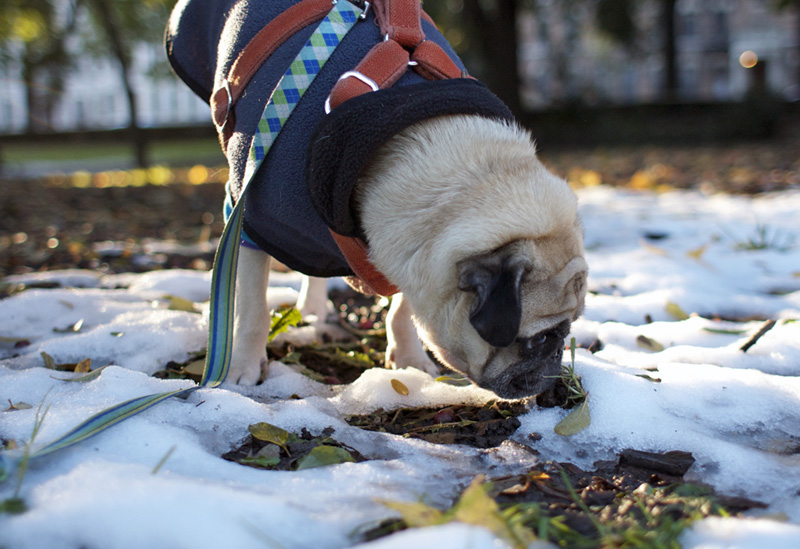 "Oh….right. I remember this stuff from last winter. It's snow, right?" Yep, dude. It sure is – and it's only October. Sheesh.
P.S. Happy Halloween everyone!!! We'll get a photo up of Sid in his costume tomorrow.