Massachusetts Road Trip! (part two)
The second day of our visit to Massachusetts started with a trip to downtown Hingham, which is a neighboring town of Cohasset. There were many cute little shops, including a pet store called Maggie's Dog House where Sid was immediately and thoroughly spoiled by his grandma, Mary. But, really, how could anyone resist Sid when he puts on what we refer to as his "teddy bear" face?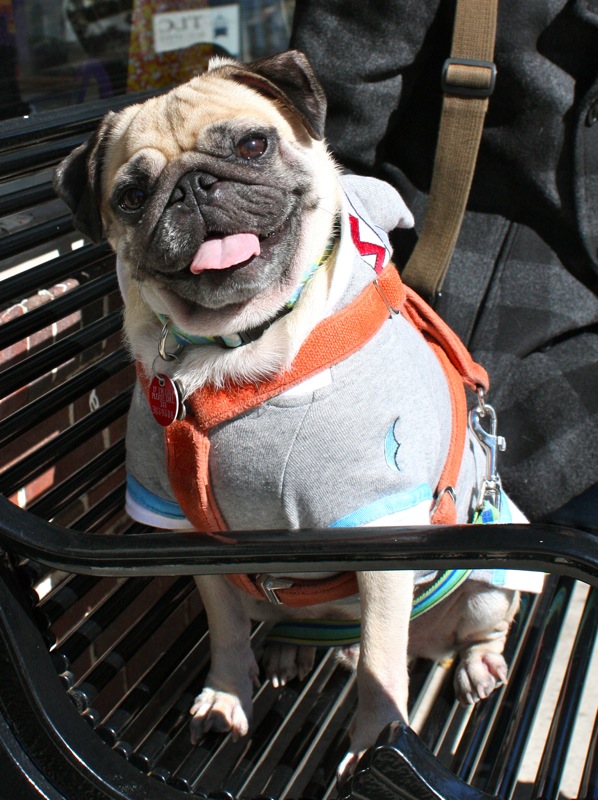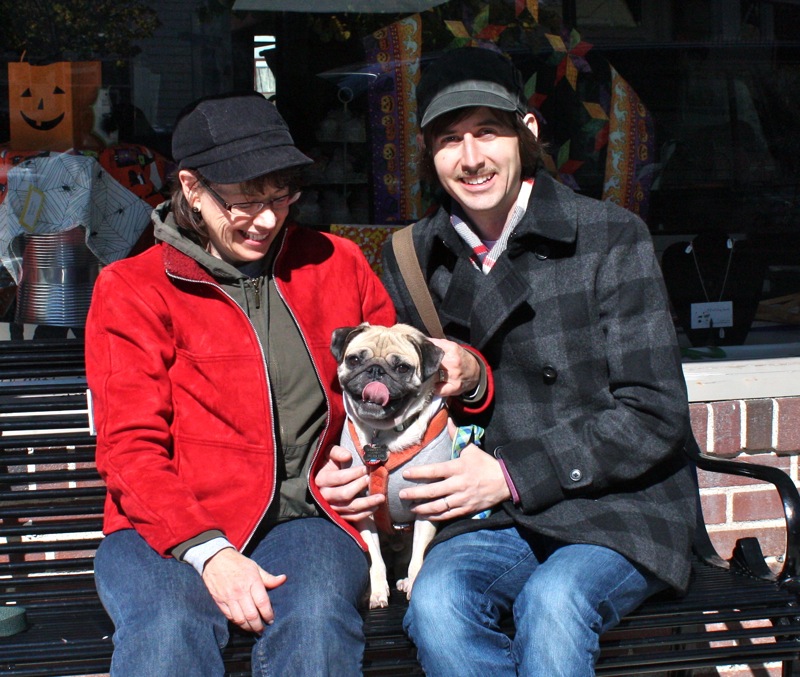 He was soon the proud owner of a tiny plush frog and an authentic plush Boston lobster. He immediately took a shine to the tiny frog and proceeded to tote it around in his mouth the entire day.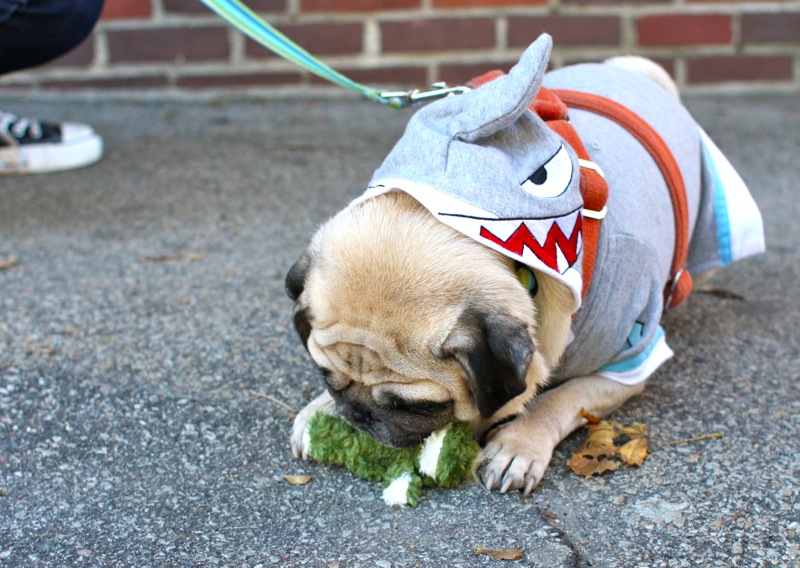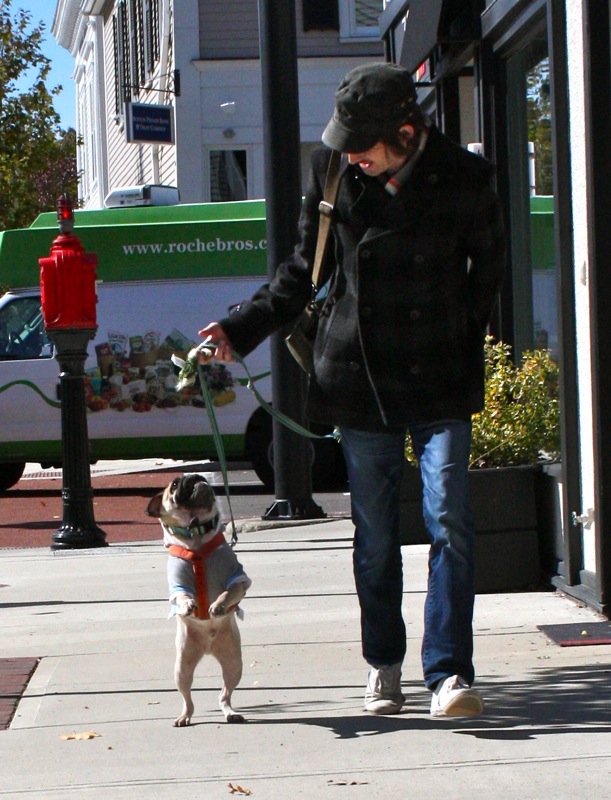 At the town Hallmark store, Luke got his very own plush "Mini Sid". He was hopeful that this Sid would not drag him around the backyard like "Large Sid" (i.e. the ominous frog-devouring beast in the background).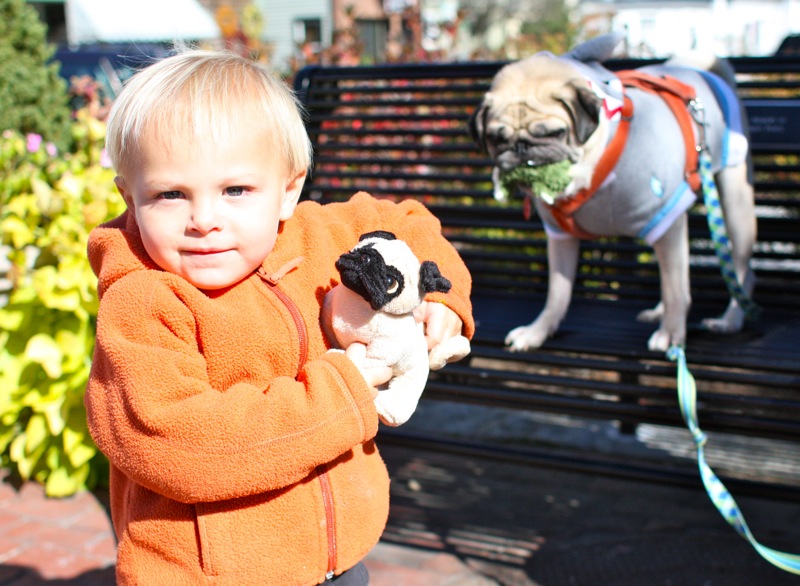 The two little fellas reveled in their respective toy acquisitions.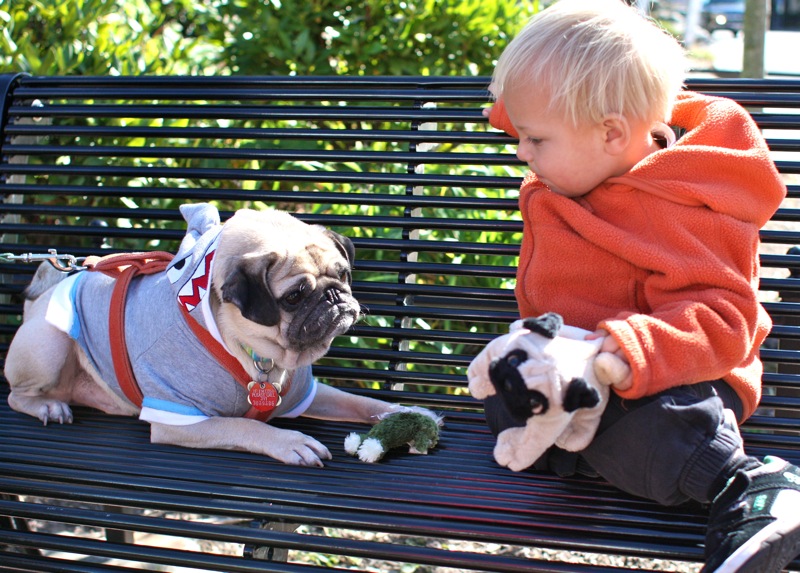 We returned back to the house and spent some more time playing out in the immense backyard.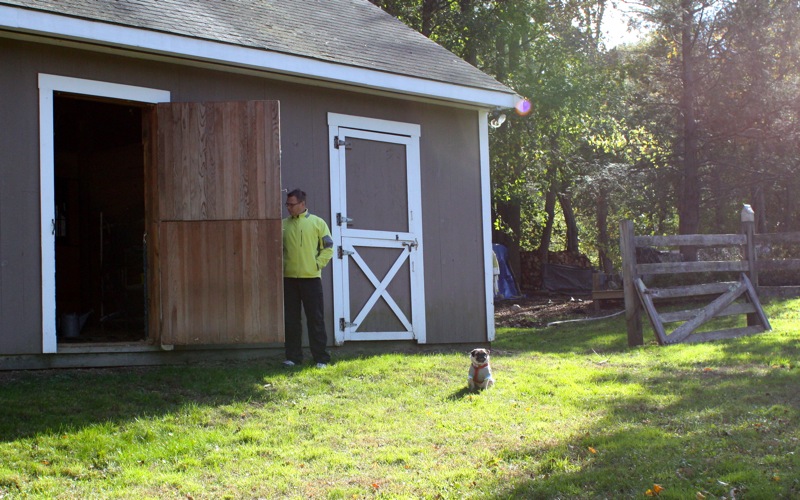 Ben showed off his newly lost front teeth, to which Sid responded by demonstrating to Ben one of his favorite workout techniques: bicycle crunches.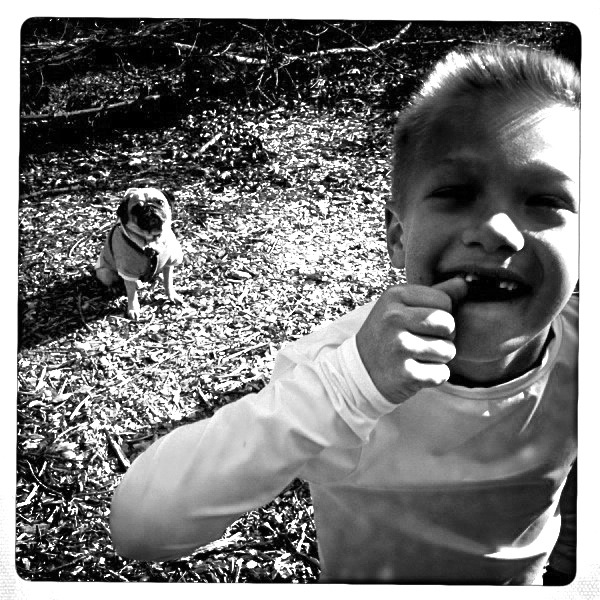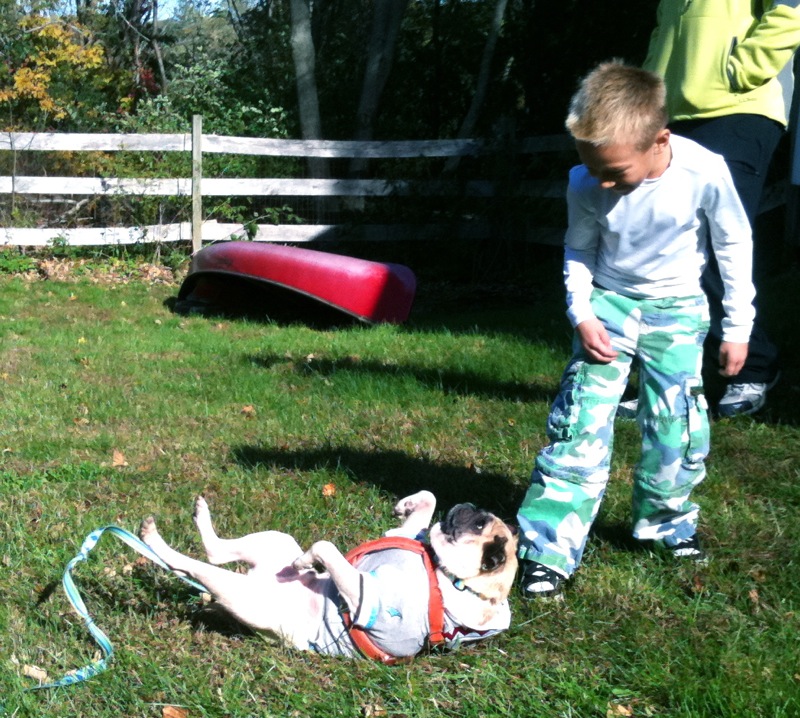 After an exciting weekend filled with cousins, grandparents, and KISS, we packed back into the rental car and headed back to Brooklyn. Sid, surrounded by his stash of toys, dreamed of the good times he had with his cool cousins.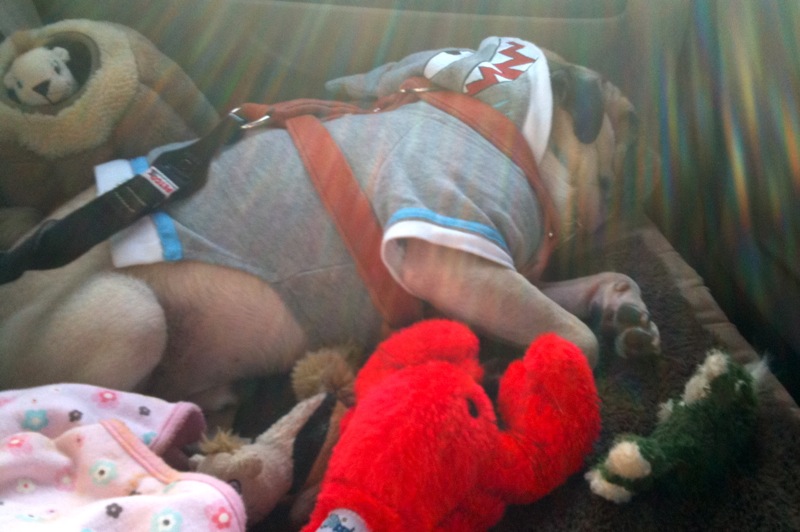 Tags: froggie, kids, Ma and Pa Demski, road trips, Sid, spoiled, toys