Legging it to Lincoln Park
To celebrate Father's Day on Sunday, Sid and I decided to venture into some uncharted territory. Well, uncharted for him anyway. We hoofed it over to the El station, he hopped into his tomato-red travel bag, and we zipped off on the El train down to Lincoln Park.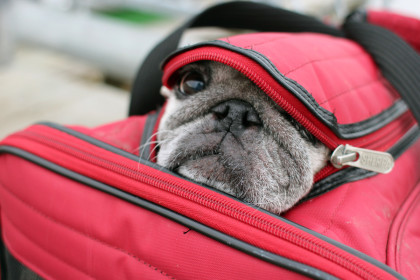 The sun was bright and the air was warm, so I came prepared with some ice cold water and a small dish so Sid could frequently rehydrate his pug mug throughout our excursion. We exited the train at Diversey and walked East towards the lakefront. By the time we got to the North Pond, Sid and I were both ready for an H2O break and a good ol' fashioned sit.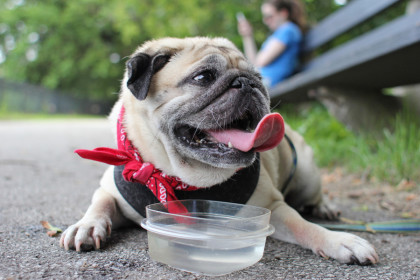 We found a nice shady spot where Sid immediately became best friends with his little water dish. We relaxed by the North Pond and watched the birds and other wildlife go about their daily affairs.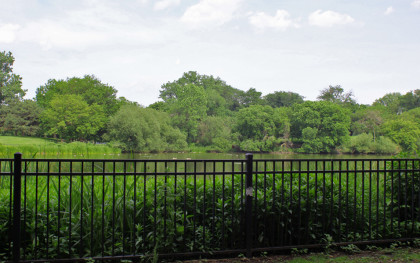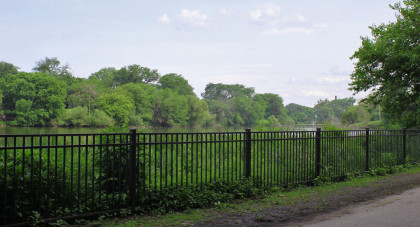 After our batteries had recharged we completed the circle around the whole pond, through all the interesting native gardens near the Peggy Notebaert Nature Museum. In those wonderful gardens we saw lots of songbirds, butterflies, ducks and ducklings, and even a turtle!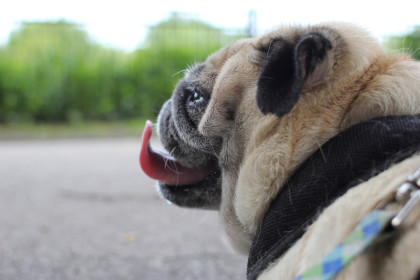 The heat was getting to Sid by that point so we started heading back to the El station. Instead of taking the direct route down Diversey, we leisurely zig-zagged down the shady tree-lined side streets. All of a sudden we came upon this wonderfully ornate mansion on Wrightwood Avenue.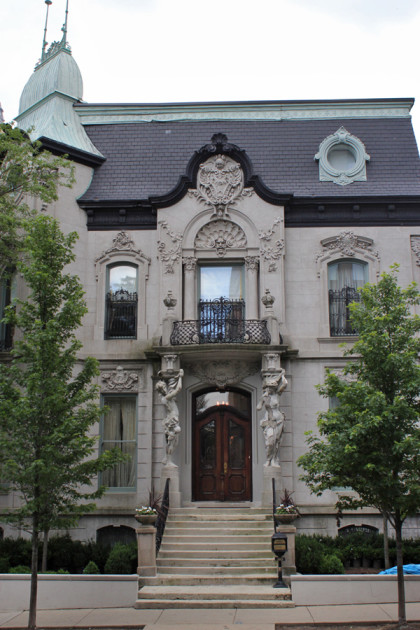 My photo doesn't really capture it well as I couldn't get the whole facade in the frame as the home is massive. It is known as the Francis J. Dewes House, was built in 1896 for its namesake, and is a registered Chicago landmark. The house next door, which is also from the 1890's and is a registered Chicago Landmark, was built by Francis's brother, August Dewes. It is also very ornate and the mansard roof was spectacular.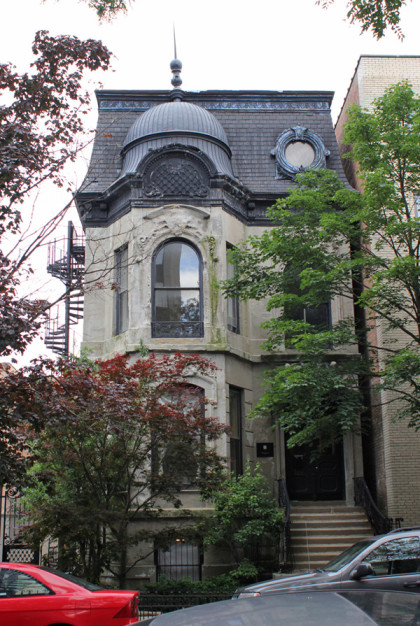 About a block away from the El station, we took a little break in a shady patch of grass. Sid gulped down the remaining drops of our cool water supply and then proceeded to flop onto his side for a belly rub! It was really funny. He got plenty of "awwws" from passersby.
We had a great day! Hope to have another adventure like this again soon.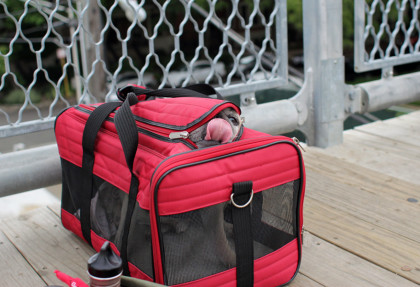 Tags: adventure, Chicago, Lincoln Park, mayhem, Sid, Summer, travel bag, water