This is Why We Can't Have Nice Things…
So, as Brian mentioned, Sid got one of his birthday presents early.  It's a giant, unwieldy snake-like monster with very, very loud squeakers running up and down it's body, crinkly arms, and a rattler in its tail.   Sid's only allowed to play with it for, like, five minutes, once a day, because he turns into a MANIAC when it's around.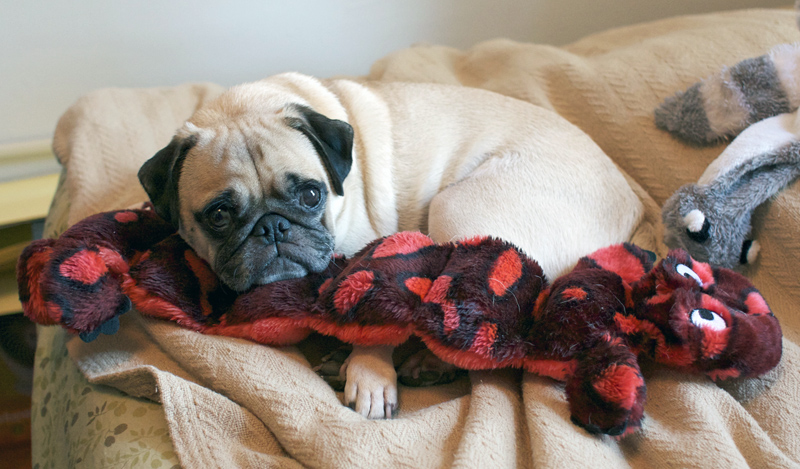 "Awww, but look at Sid, so calmly snuggling with his cuddly new squeaky snake," you say.  What a sweetheart, right?
Thankfully we have a video camera to capture the truth: