Off Road
Hi there, everyone!
I hope you all had an awesome weekend. I want to tell you about this cool place in my 'hood that I got to check out last week.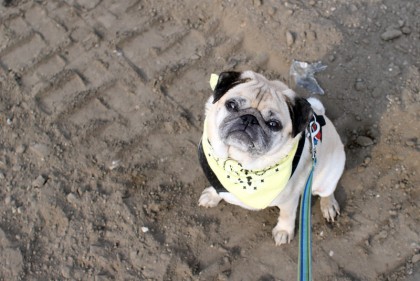 My Aunt Anna (who, along with Uncle Andrew, watches me when my dad goes out of town) has this cool job where she designs spots around town where new plants, trees, and paths are going to go. She was working just around the corner from Pug Slope H.Q. the other day so I wandered over to check out the construction site and to offer my opinion on the best plants to install for pugs to pee on. Plus I heard she was in charge of telling some huge digging things what to do so I was dying to see that, too. Anywho, here's a shot of the site.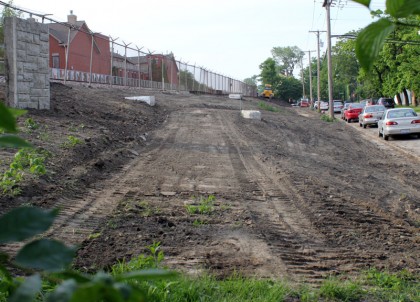 The flat areas are going to be transformed into a walking path for humans (and dogs) and those big boulder thingees will serve as benches for sitting and relaxing. Pretty neat, eh? The benches were very nice, but, like, I'm a rebel so I just laid down and had a rest right in the dirt! I can't be tamed.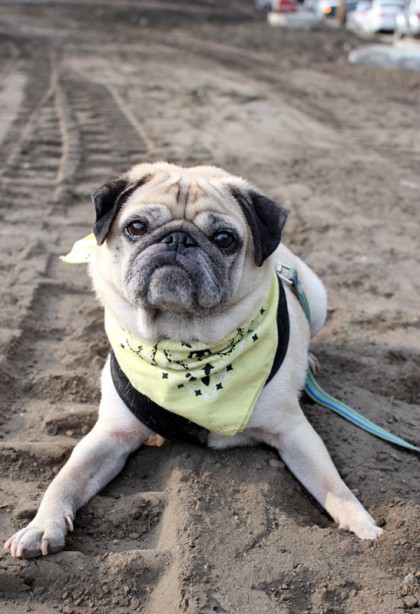 I can't wait until the plants arrive – there will be so many new smells!