Turning Ten is Terrific!
Today we are celebrating Sid's 10th Birthday!!! As we mentioned in our last post, Sid and I went on a camping adventure over the weekend so we were on the road for his official Birthday on Sunday. We had a great time hiking and camping and will tell you all about just as soon as I sift through the few hundred photos we took! Since we were away from home I postponed the dispensing of Sid's Birthday cake until today…so here it is in all it's goopy, chewy, crunchy glory: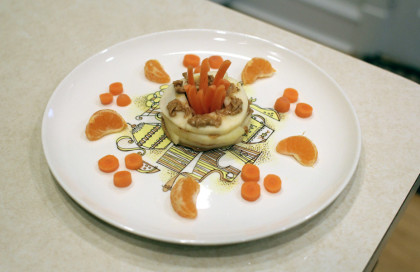 I packed it with Sid's favorite ingredients: apples, peanut butter, clementine oranges, and (as many of you had predicted) baby carrots.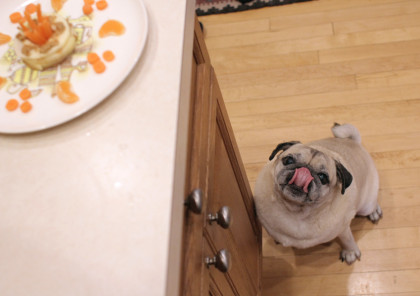 You should have heard the screeching going on while I was making the cake. At one point Sid slipped on his own drool.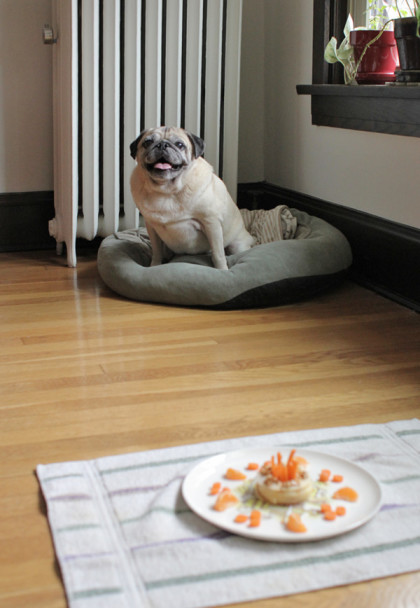 OK Sid, this is it. Get Ready…Get Set…GO!!!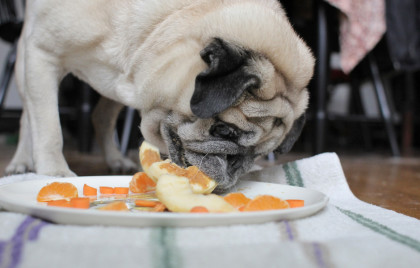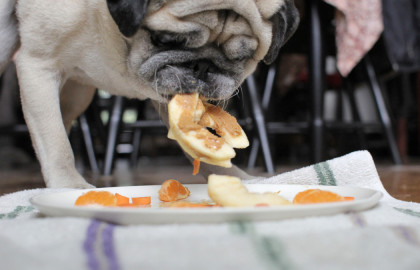 He went straight in for the apples – the peanut butter layers didn't slow down his chewing one bit!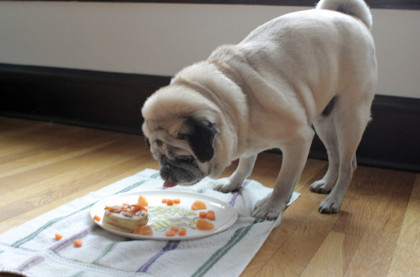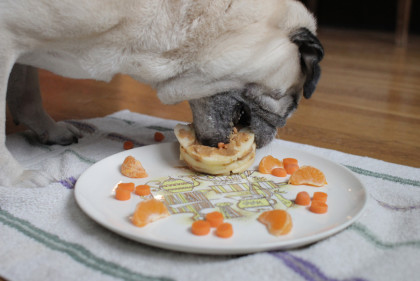 Now on to all the snacks dabbled along the perimeter!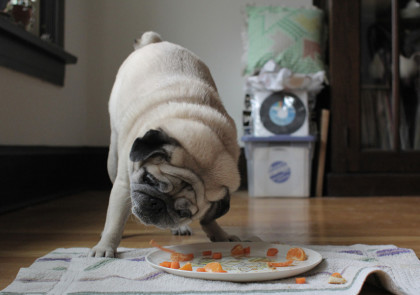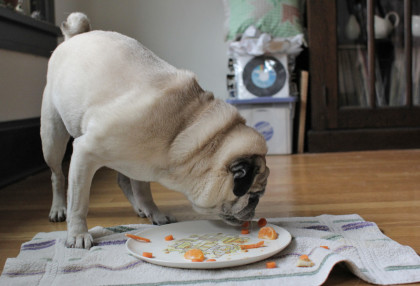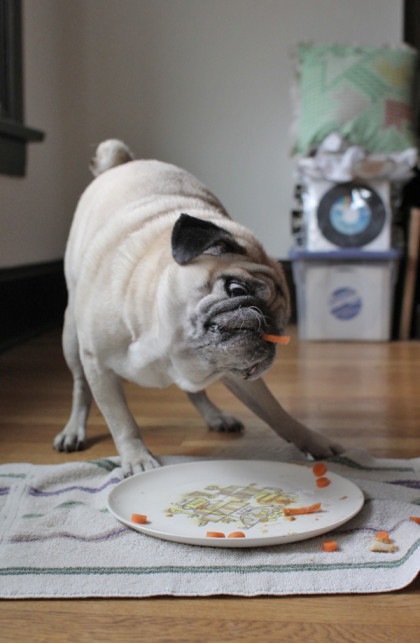 And now to lick up any remnants! A pug leaves no trace behind.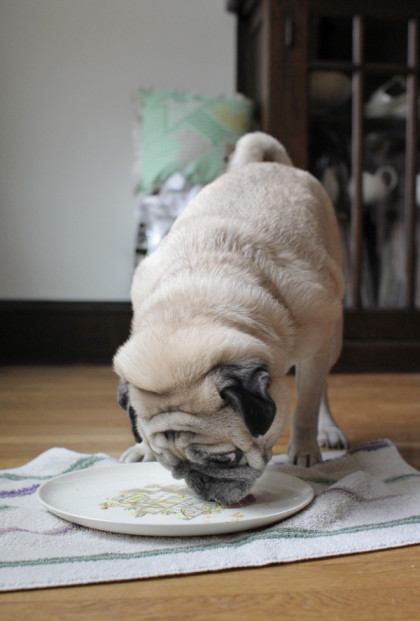 Folks, that whole cake was gone in about 2 minutes. Based on the way he just burped in my face, I think he liked it!