The Aviator
Sid believes he can fly.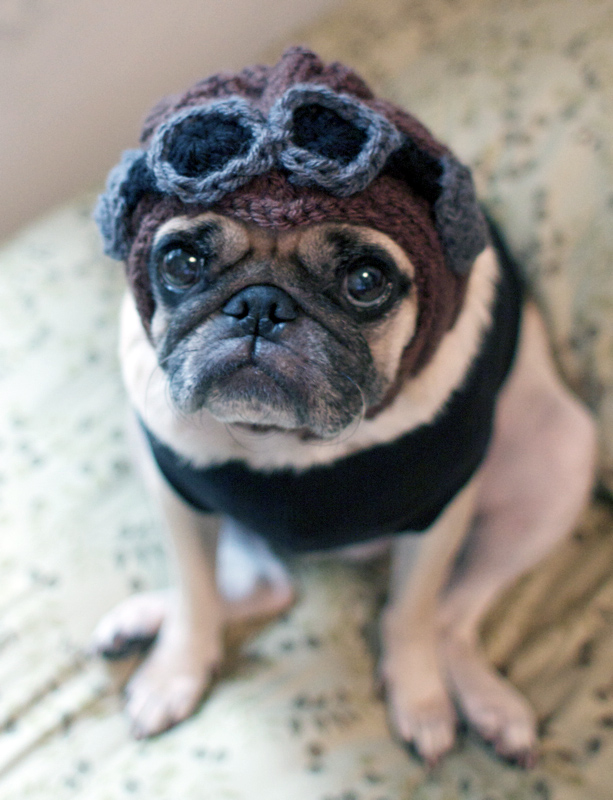 Sid believes he can touch the sky.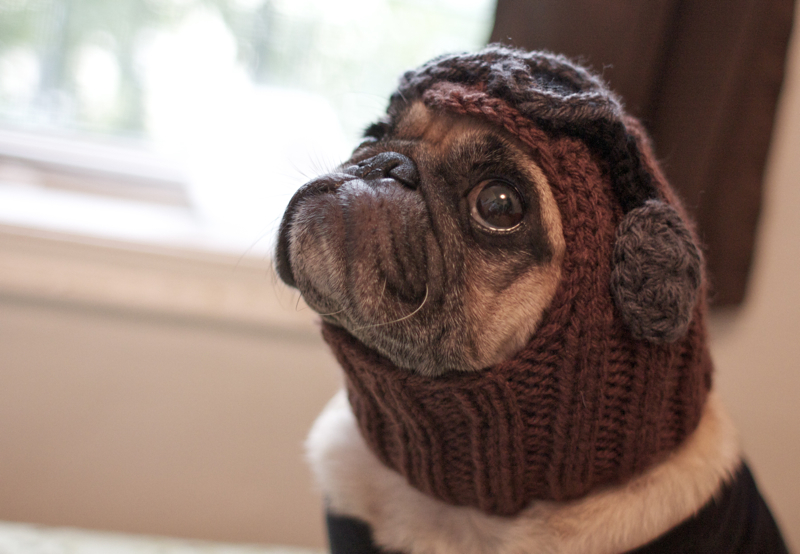 He thinks about it every night and day.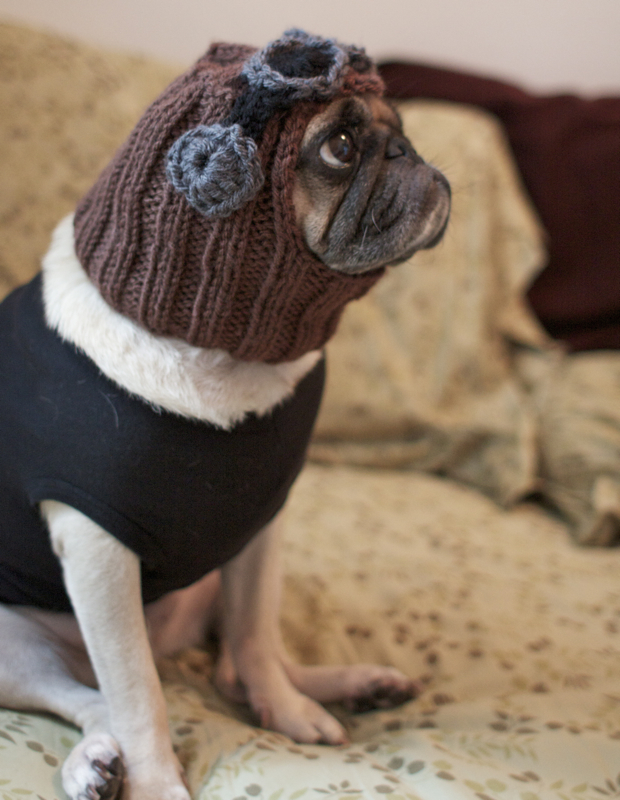 He'll spread his wings and fly away…or, at least, man the controls of one of those new-fangled flying machines like the great Amelia Pugheart and conveniently "disappear from the radar" while flying over that magical warehouse in the Bermuda Triangle where all of the treats that exist in the universe are stored.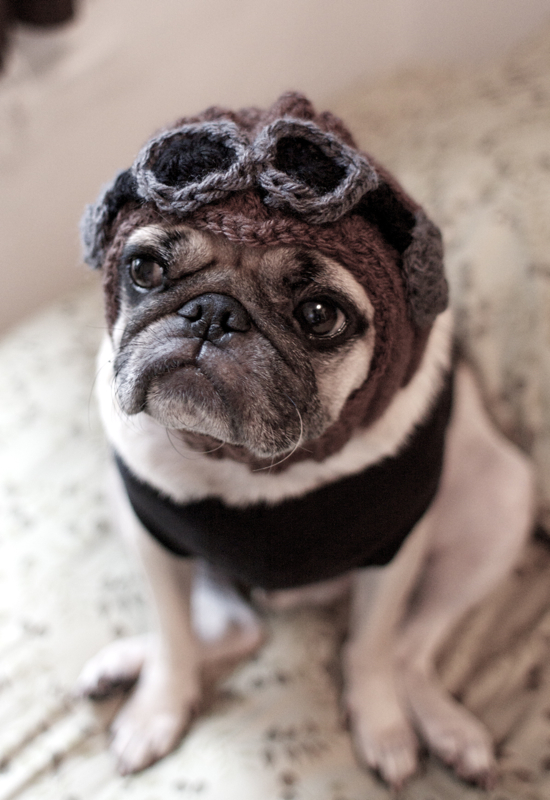 Pug pilot cap designed by the awesome Jessica Lynne at All You Need Is Pug – her pug hats and scarves are AMAZING!