Hunkering Down for Hurricane Irene
I know we're supposed to be posting the photos from Sid's big night out, but mother nature has insisted that we hold off on that for now.  Within a few hours, Sid's about to experience his first hurricane!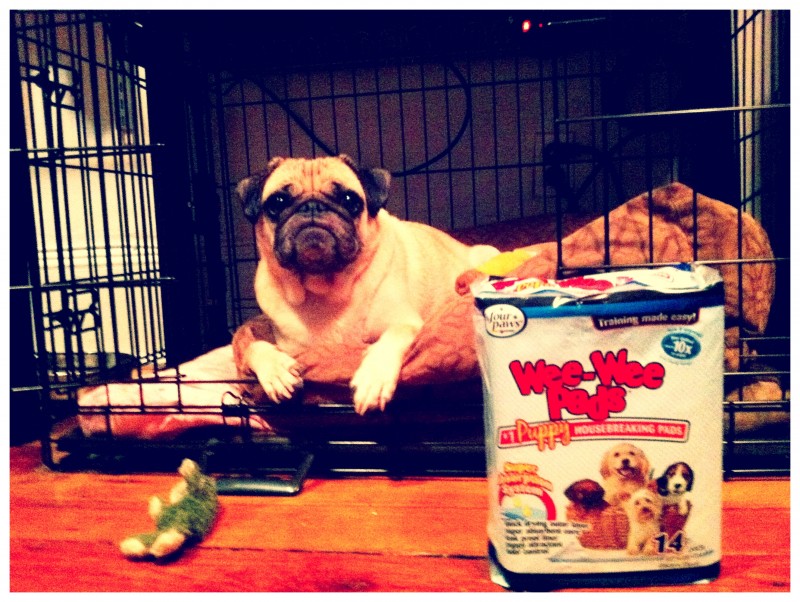 As you can see, Sid is a very prepared pug.  He's already holed up in his hurricane shelter crate, his treat, water, and food supplies overfloweth, froggy's nearby, and he has a package of wee-wee pads on hand so he can take care of business inside rather than becoming the umbrella to my Mary Poppins while Miss Irene passes through Park Slope.  Hooray, weather!