Easter Egg'n
Hey there pug peeps! Oh man, speaking of 'peeps' guess what I DIDN'T get to eat this weekend (no ham, bacon, cookies, or pancakes either…sigh).
But I did get something that, while not edible, is super cool. Check it out!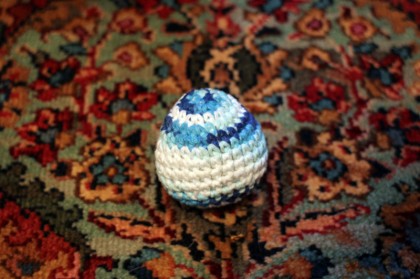 It's an EASTER EGG!  What makes it EXTRA cool is that my talented aunt made it especially for me by hand. It's similar to my plush potatoes (that you know I'm obsessed with) but even better because it has a nubby texture that I quite enjoy.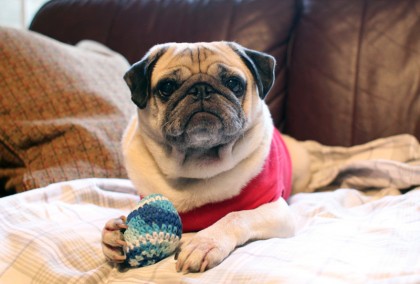 Plus I can get it nice and wet and mold it into a shape of my choosing. Oh, and I almost forgot, she also PUT A SQUEAKER INSIDE! Yes, this may be the ultimate dog toy. Thank you, Auntie E!!!
Now, back to work…