So long, Sandy!
Well, the PugSlope Headquarters and all of its residents survived Hurricane Sandy unscathed.  We were very fortunate – our power stayed on and there was no damage to our apartment due to wind or rain.  Sid thinks it's because he's oh-so intimidating, but the truth is we were just lucky.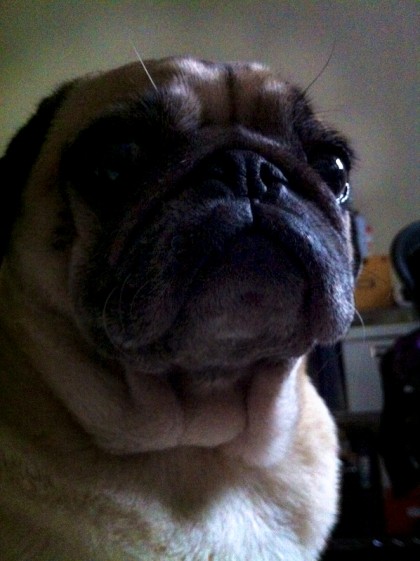 Don't mess with me, Sandy.
 Now we'll be doing what we can to help things get back to normal in NYC, and we hope that some of you can help out too.  If you're local, shelters across the city are taking donations of clothing.   And from anywhere in the country, you can automatically donate $10 to the Red Cross by texting REDCROSS to the number 90999, or you can donate larger amounts at www.redcross.org.
And, on a lighter note, Sid emerged from the hurricane with his gentleman's dignity in tact.  The poor guy went almost 18 hours without doing any business in the apartment, even after I encouraged him to do so by setting up a very appealing indoor pee park: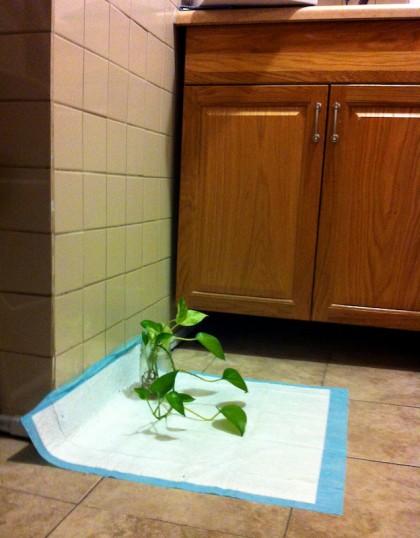 Luckily, when we woke up at 8am, the winds had died down enough to get him outside.  Poor guy barely made it to the sidewalk!!