While Dad's Away…
… the Pug Will Play!
Hi everyone! Sid here today reporting to you live from Pug Slope HQ.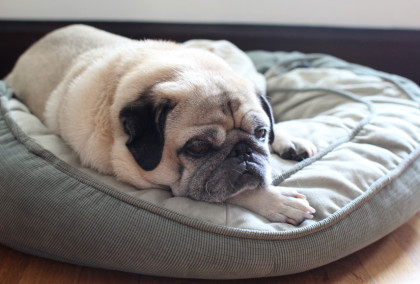 Now I make look cute, sleepy, and innocent in the above photo, but let me tell you, while my Dad was away on vacation for a few days earlier this week I PARTIED LIKE A CHAMP!
My two awesome pug-sitters, Lauren and Pam, loaded me up with excellent treats and belly rubs the whole time. I even took advantage of the fact that my overnight pug-sitter wasn't familiar my normal schedule so I woke her up EXTRA EARLY so I could get breakfast as soon as the sun came up! Hee hee! Score one for the Sidster.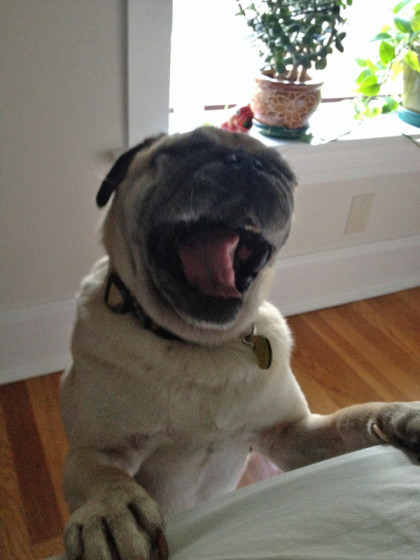 "TIME TO GET UP! I really do eat breakfast at 5:30am every day. I swear."
I got to go on really fun walks to new parts of the neighborhood that Dad never took me to before.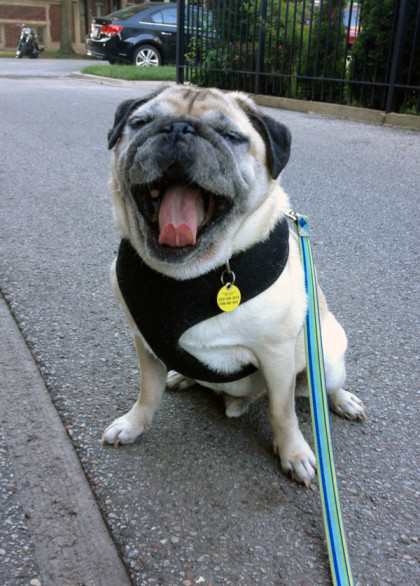 "I have NO IDEA where I am and I'M OK WITH IT!"
I even got to EAT PIZZA at a restaurant that had outdoor seating! And guess who got a bunch of blueberries for dessert?! It was heaven.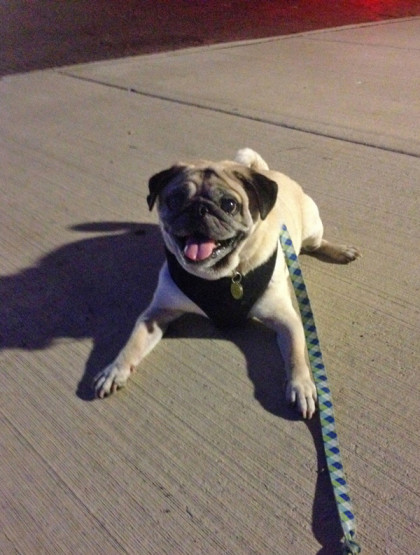 I had so much fun, guys!
I did miss my Dad a little but my pug sitters were so awesome that they made the time he was away fly by. Thank you, Pam and Lauren!!!
(Now I just need to find a way to secretly hide these extra pounds I gained so I don't have to go on a DIET!)
Tags: blueberries, mayhem, pizza, Sid, spoiled