Close Encounters of the Pug Kind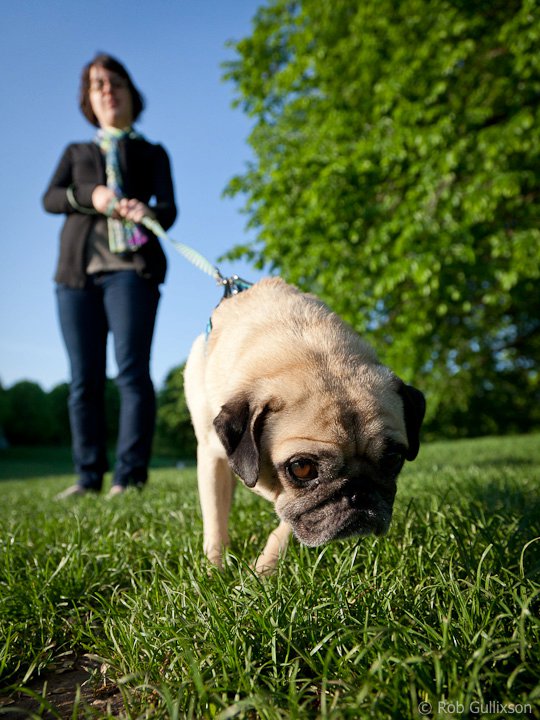 The weather in Brooklyn has been gorgeous lately, so the other day our friend Rob, a professional photographer, came along on Sid's afternoon walk to stretch his legs, soak in the sunshine, and snap a few photos of the most adorable pug in Brooklyn. Rob took all the photos for today's post. He's obviously gifted when it comes to shooting photos of surly pugs, but his normal models are typically more…human. Check out more of his work here: www.robgullixson.com.
We had a nice photo session and Rob got some great shots of Sid among all the blooming flora. As we were leaving the park, though, we encountered something on the sidewalk that made Sid stop dead in his tracks.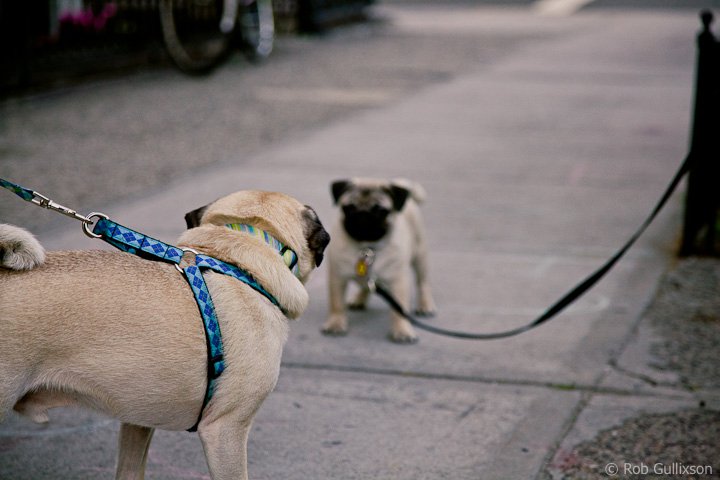 Sid was confused. He thought he must have walked into a carnival and was staring into one of those funhouse mirrors. Across from him was a tiny smooshed version of himself!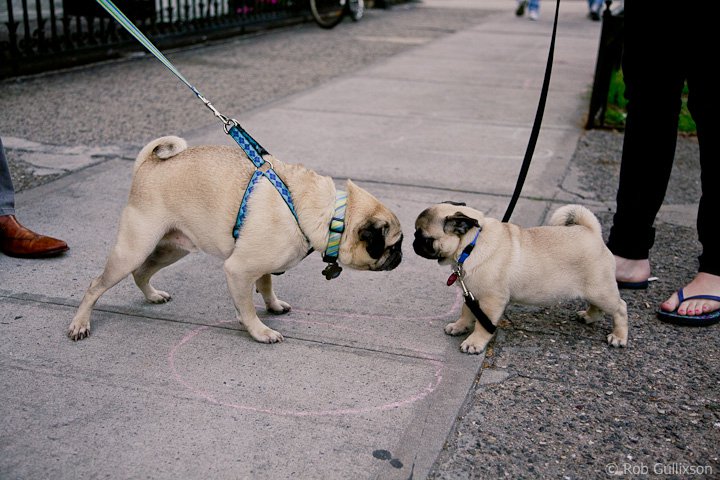 He tiptoed in to get a closer look and sniff this reflection. He quickly discovered this wasn't an optical illusion. This thing smelled like a pug, looked like a pug, and breathed loudly like a pug… It must be a pug!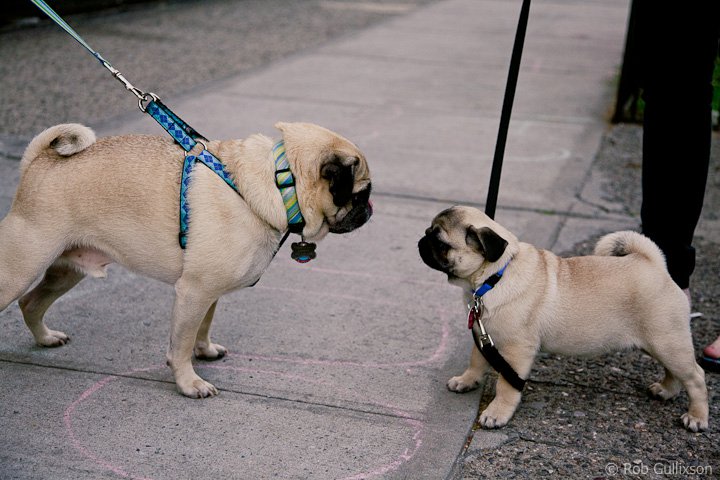 Sid was baffled that something so cute and tiny could exist. We were, too. When Sid entered our lives he was already 4 years old, so we missed out on the puppy stage. We've never seen one this tiny in person.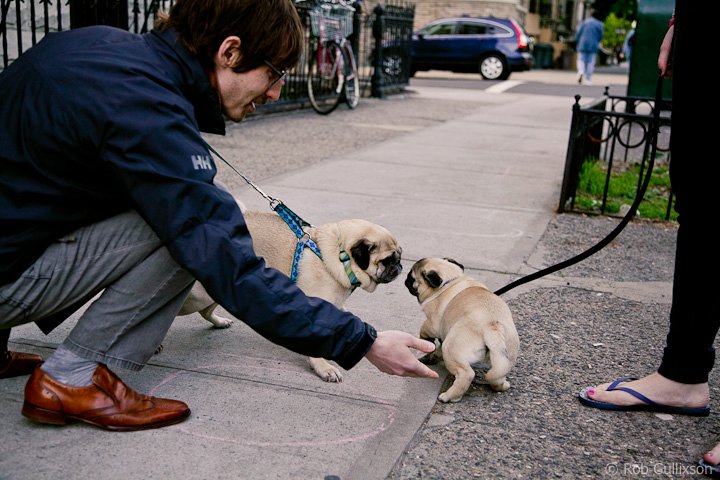 His name is Winston. Sid was trying to sniff a little more but Winston was an excitable little fellow and was skittering all over the place. Pretty soon he was zipping away down the block.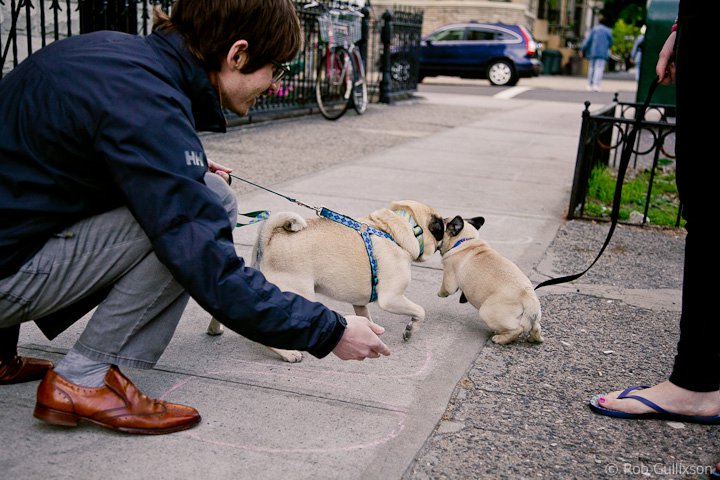 When we got home, Sid felt a little worried we might "upgrade" to a younger model Pug, like Winston, and started googling phrases like "pug botox" and "nose-flap rejuvenation." We gave him a big hug, disconnected the Internet, and told him not to fret because he'll always be the cutest pug in our book!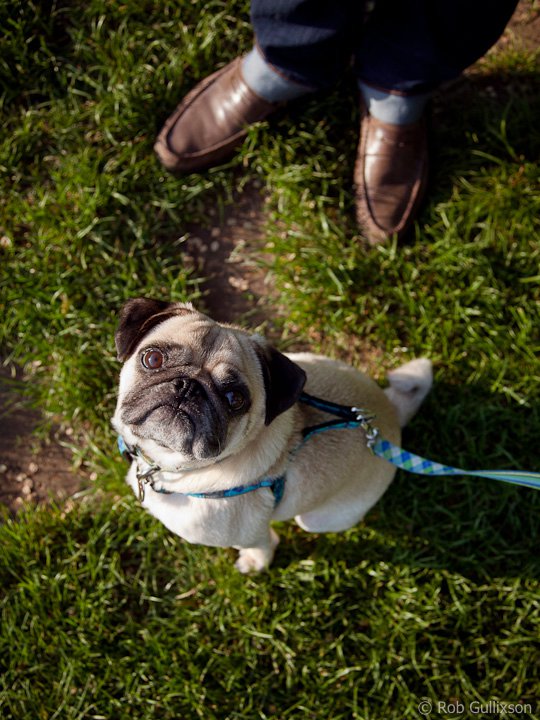 (Thank you, Rob, for taking such great photos!)
Tags: mischief, Prospect Park, pug love, Sid, Winston