Confidence Shirts!!!
So, you know how Sid has…issues?  And you know how Sid likes to wear his confidence shirts as a means to combat those issues?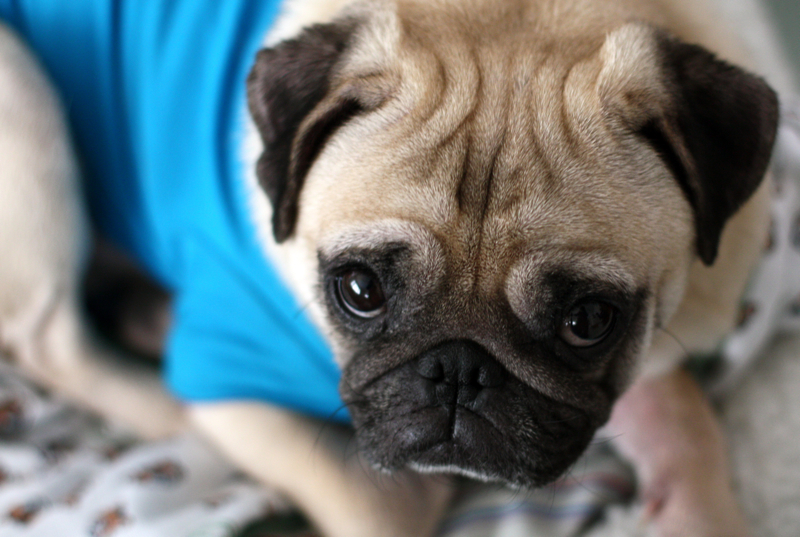 Like I need an excuse to post my favorite Sid pic.
Well, those shirts ain't cheap.  We've found that American Apparel's baby rib dog T's have the best fit for his big ol' pug chest, but they typically cost about $10 apiece.  That's how much we paid for his awesome blue shirt in the photo above.  INSANE.
The white dog tees were once on sale at 3 for $21 on the American Apparel website, so we splurged and bought three of those, but after two years of heavy use, they're pretty dingy looking and full of holes.
Anyway, last night I was walking around Manhattan, and I noticed that American Apparel was having a huge warehouse sale in an empty storefront on 6th Ave.  Brian was on his way into the city, so I sent him a text about it, and the next thing I know, the two of us are sitting on a cement floor digging through giant boxes of American Apparel dog shirts like frenzied maniacs, searching for size mediums.
THEY WERE THREE FOR THREE DOLLARS, PEOPLE!  THREE SHIRTS FOR THREE DOLLARS!!
I'm pretty sure Brian and I purchased the last remaining size mediums of the approximately 300 dog shirts that were hidden in a back corner of the store.  Out of all those shirts, there were only seven in Sid's size: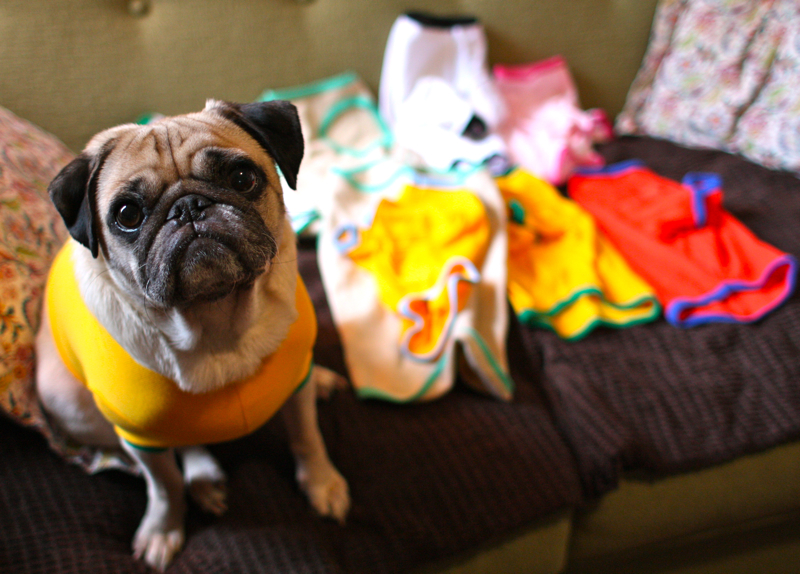 To even out the purchase to a multiple of three (why not?), we grabbed two size smalls for a certain tiny puglet that hangs around the Pug Slope headquarters every now and then: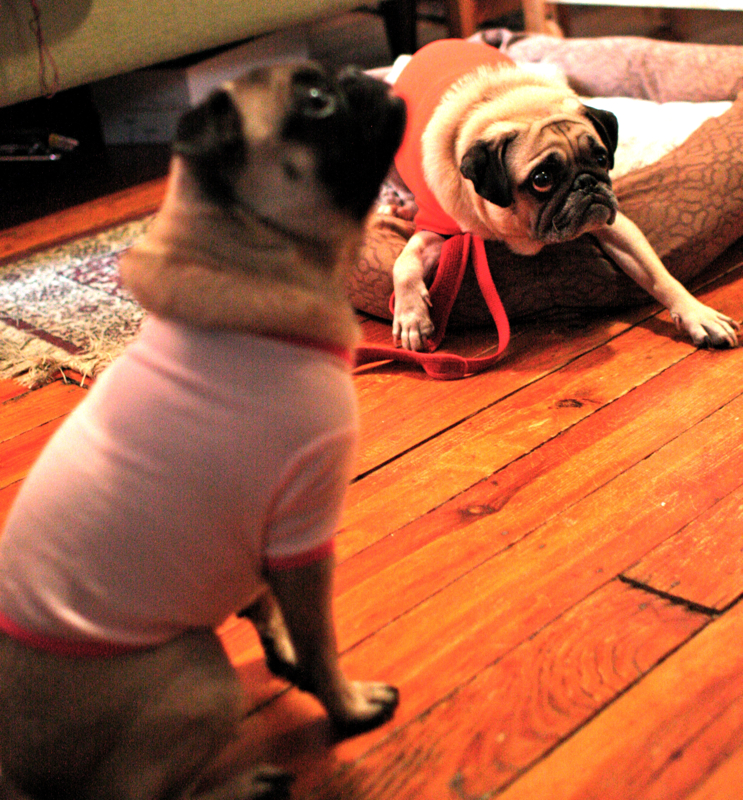 When we finally made our way to the registers with the nine shirts, our purchase rang up to NINE DOLLARS!  That's $90 worth of confidence shirts for NINE DOLLARS!!!
And, of course, all this newfound confidence has gone straight to Sid's head!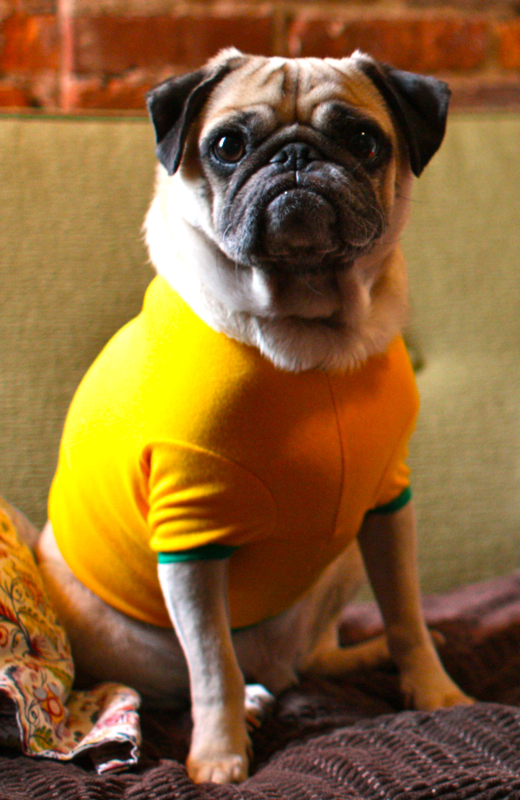 Tags: apparel, confidence shirts, Sid, Timothy Buttons