I'm Your Puppet
We had a really fun weekend, including a special Prospect Park Pug Pack Brunch at Lola's house.  We have a ton photos to sort though from the fancy pug-brunch, so you'll have to wait until tomorrow to read about that pug-tastic event.
For now, though, let's talk about Saturday.  On our way back from the park on Saturday morning, Sid came across a small finger puppet toy on the street. As with most items he comes across, it immediately went into his mouth. Perhaps we could've let Sid go to town on the toy, but this puppet was really small, to the point where it seemed like he could easily slide the street-plushie right  down the ol' gullet. We quickly swooped in to prevent this potential calmity and placed the puppet high up on a stoop so he couldn't get to it, but, as many of you know by now, Sid's a determined little dude…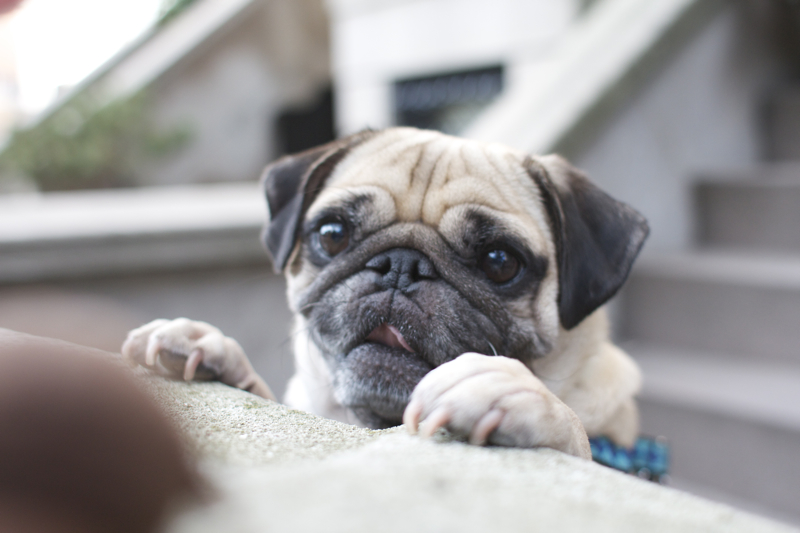 "Oooh, what is that!"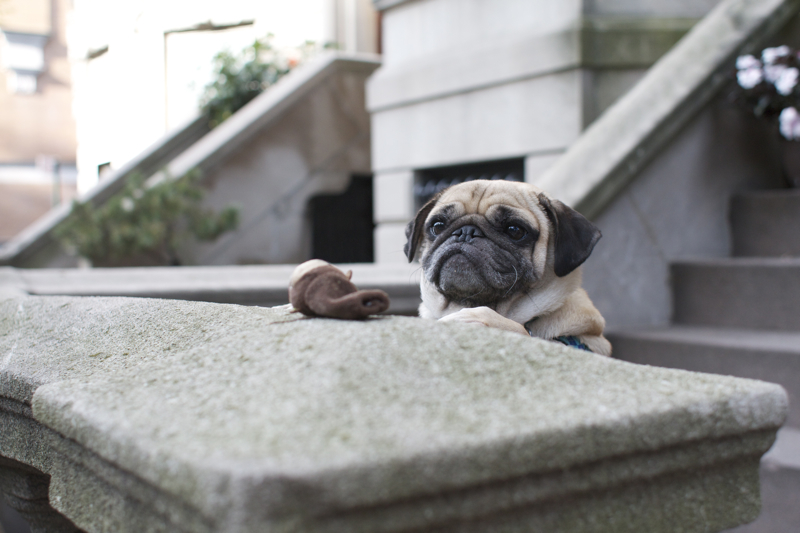 "It's that thing I was trying to eat – time to extend my reachers!"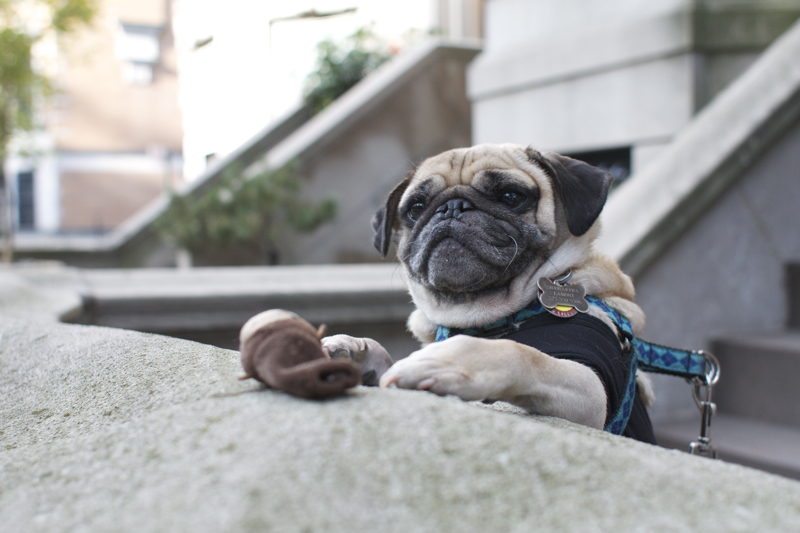 "Just…a little…(gasp)…further!"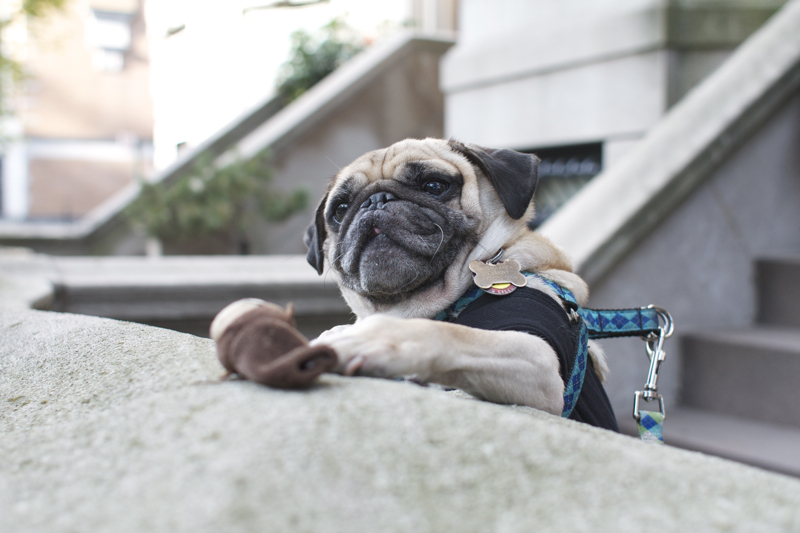 "Ngyuhhhhhhh!"
Of course, he did end up getting the puppet into his clutches, but we were able to bargain with him, and a handful of treats later, the puppet was ours again.
—
CALENDAR UPDATE! Sid's doing really well in the Curly Tail Pug Rescue 2012 Calendar competition thanks to your support! We're hoping he at least makes it into the finals. There's still time to vote, and the money goes to a great cause, so if you haven't voted already please go to Curly Tail's website and vote for Sid (August and October).