Sid and Bethany
On Sunday, my cousin Mickey and her daughter Bethany came down to New York City for a mega-spectacular day of shopping and candy.  Their first stop was the American Girl Store on 5th Ave near Rockefeller Center.  When I met up with them, they were just wrapping up at Dylan's Candy Bar on the Upper East Side.  From there, we took the R train over to Times Square and had lunch next to Ringo Starr's drum kit and Pug McCartney's Hofner bass at the Hard Rock Cafe.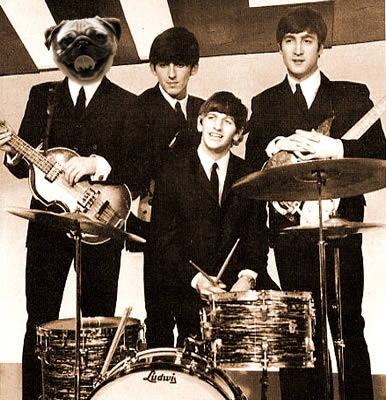 After our rock and roll lunch, we braved the holiday madness of the Times Square Toy's R Us, M&M's store (more candy!), and Hershey store (can you tell the day's itinerary was planned out by an awesome ten-year-old?).  By the time we were done at the Hershey store, we were all exhausted and broke, but we had four hours to kill before Mickey and Bethany had to get back to the Port Authority for their bus back to Binghamton.  What do you do when you've got four hours to kill in New York City?
Why, you take the F-train all the way back to Park Slope so you can meet Sid, of course!
Bethany and Sid immediately hit it off.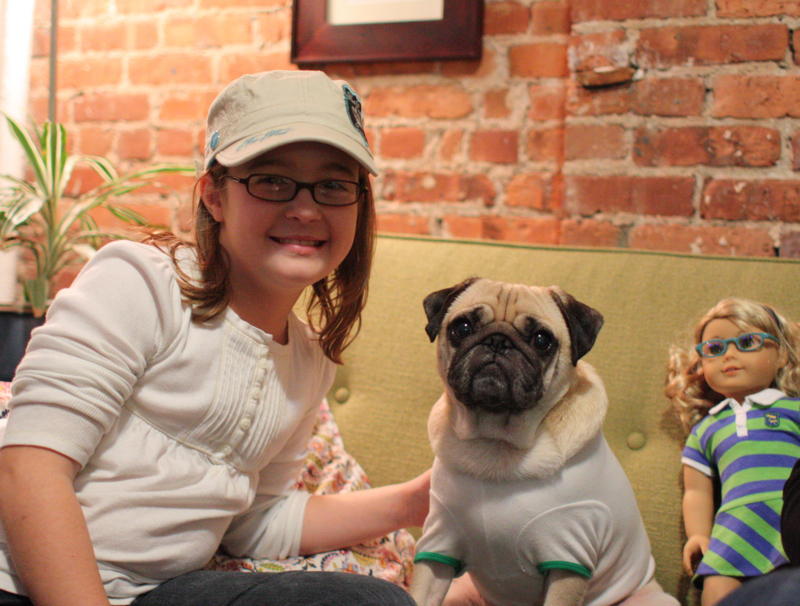 Bethany's an awesome dancer, so Sid asked if she could show him a few moves.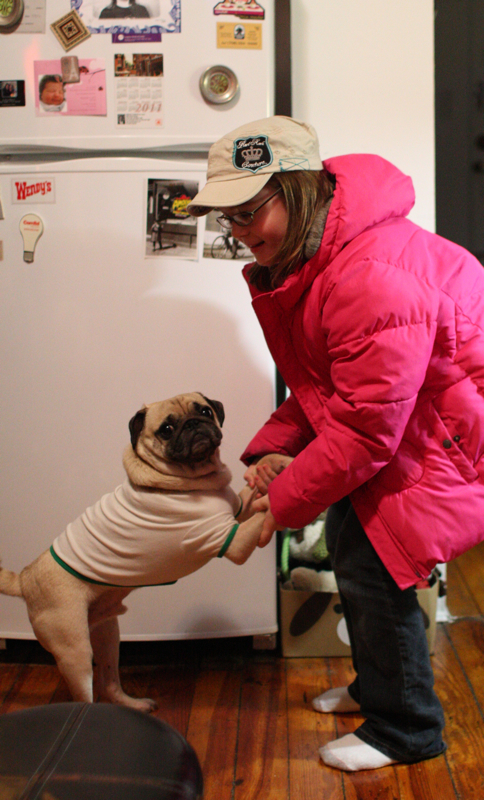 And before they left, Sid, Bethany and I posed for the obligatory "goofy" photo.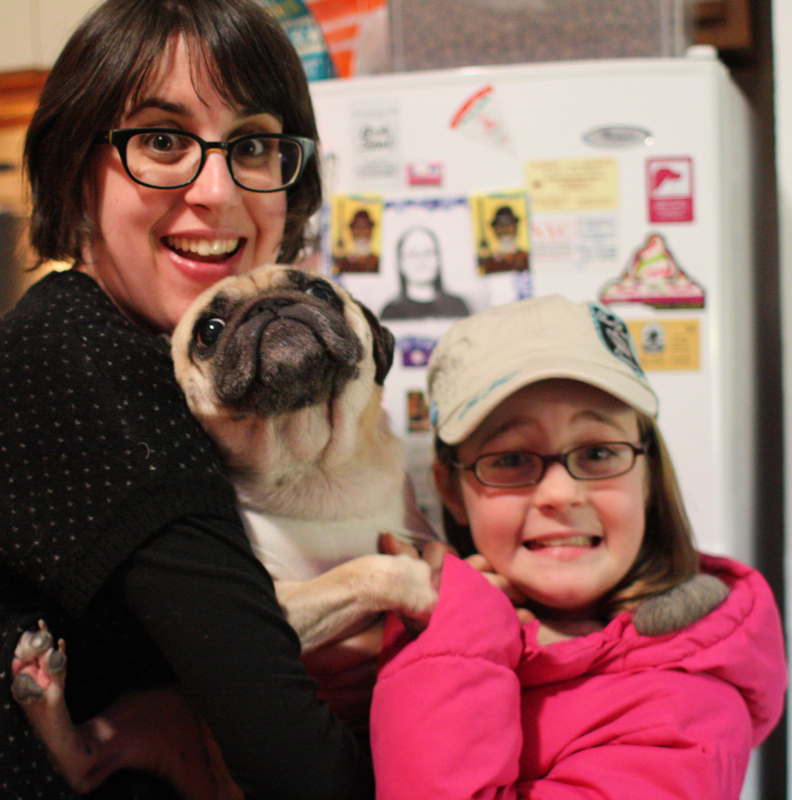 Sid can't wait to hang out with Bethany again, and neither can I!