Laundry Day
The laundry had been piling up like January snow and today, despite the fact that between me and the laundromat lay 4 avenues of pouring rain, it had to be done. I was in a mad rush to get the laundry sorted before said laundromat sent out the signal for last wash, so I called upon my faithful companion Sid for much needed assistance.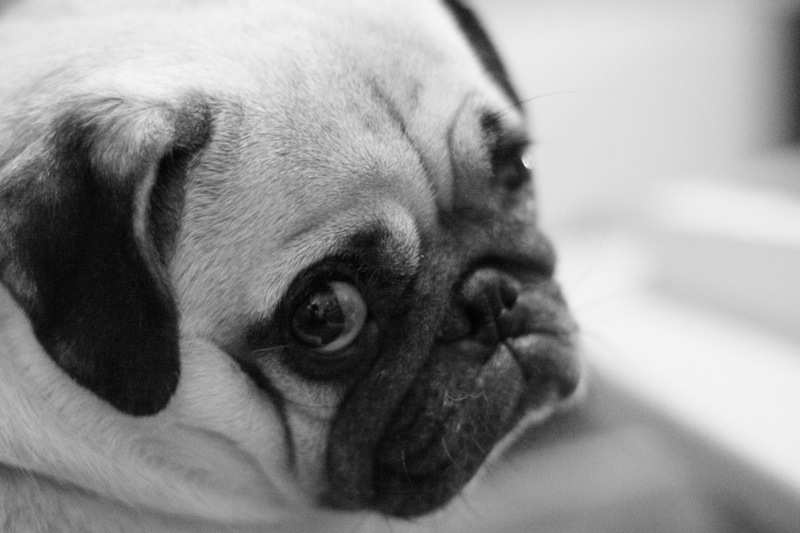 He gave me a "you've got to be kidding me" look so I told him I'd make it worth his while. Since he didn't understand a word of English, I tried again in a language he'd understand – treats. Lots of 'em.
That got him moving and it wasn't long before the entire living room looked like a yard sale. Sid hopped right into the thick of it and got down to business.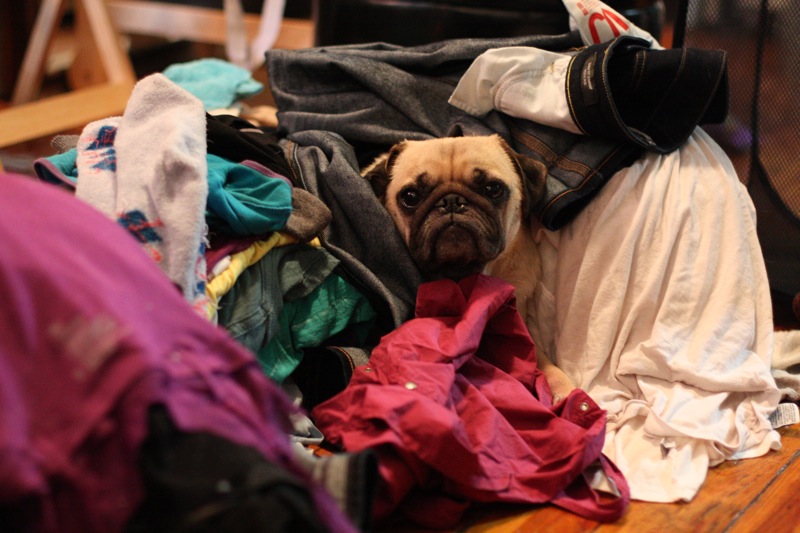 Unfortunately, Sid has as much of a work ethic as a suburban teenager and it wasn't long before  I caught him catching forty winks under the cover of some heavy denim.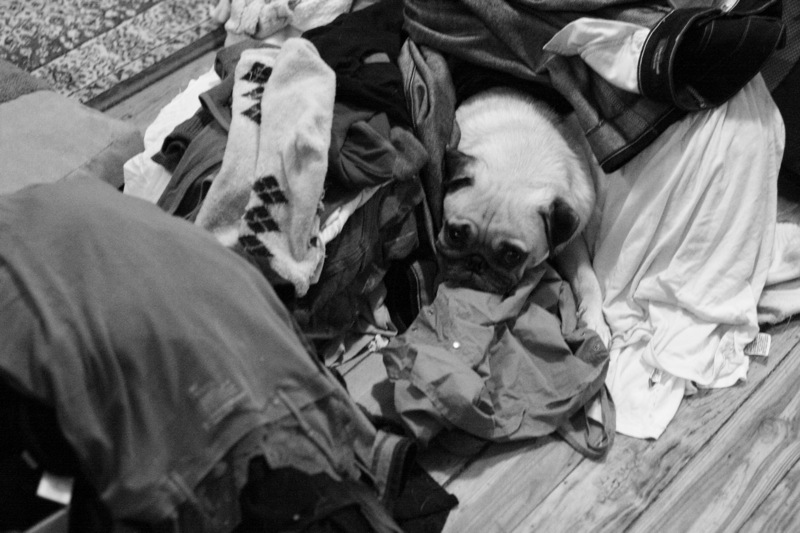 Well, I guess I can't blame him. It's damn hard to sort laundry when the man upstairs hasn't graced your kind with thumbs. Plus he'd rather keep the stuff the way he likes it. Smelly.