Sid n' Ruby
On this very blustery Saturday, we met up with our neighbor Sara and her dog Ruby with plans to walk through the park up to Grand Army Plaza to check out the Farmer's Market.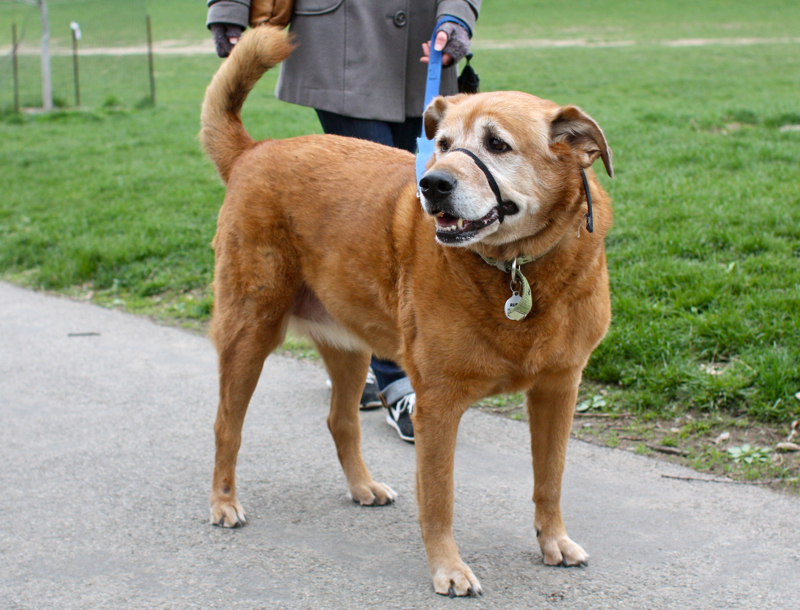 Ruby is a sophisticated older lady, but don't think she doesn't have a wild side. If you are a bird or squirrel, you best stay far away from this ginger gal.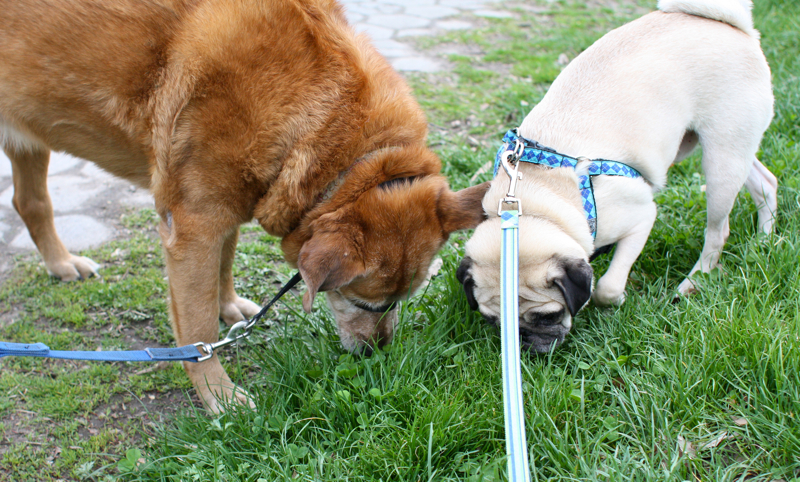 On our way through the park, Ruby found a nice spot of grass to graze on. Sid was very intrigued as soon as he saw Ruby nibbling away and flew over to inspect what she was chowing down on. When he got to her grazing spot, he sniffed intently but couldn't figure out what she was enjoying so much (Sara said Ruby was just getting her "daily serving of greens"). Thank goodness for us, and the plant-world at large, Sid did not find grass all that appetizing. If he did, Prospect Park would soon become a giant dirt patch.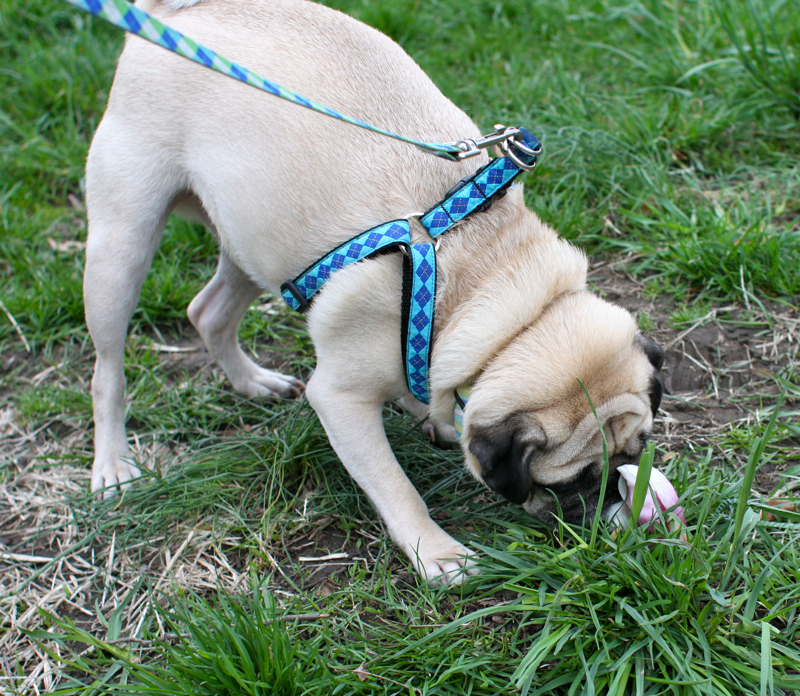 There were quite a few trees starting to bloom and Sid took an interest in a large flower that had fallen to the ground. Maybe this was what Ruby was so excitedly eating before, when he'd run over and only found yucky grass?  After some close inspection and intense sniffing, he deemed it, too, to be inedible. Flowers everywhere breathed a sigh of relief.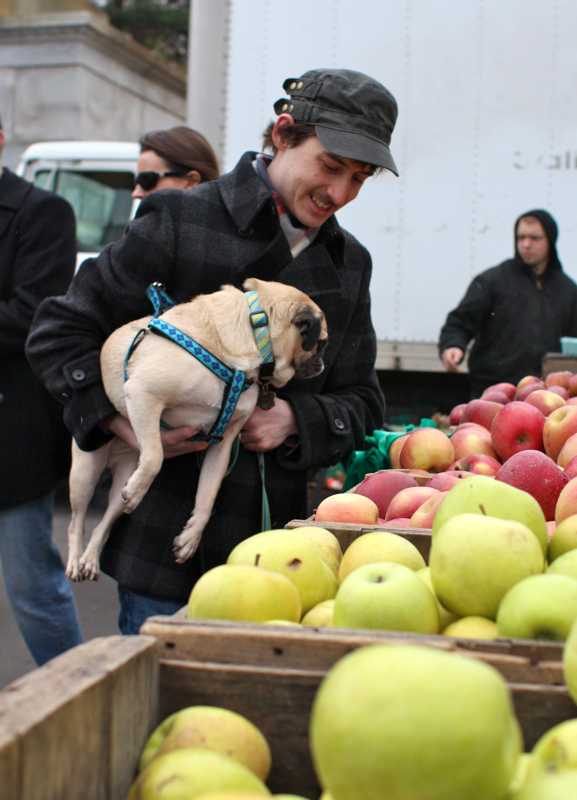 We finally arrived at the farmer's market, and despite the strong winds and general hum-drum weather, there was a decent crowd there. We took Sid to what he might call "heaven" – the apple stand. The apples were as large as Sid's cranium, but I'm sure that would not have stopped him from trying to wolf down one (or a hundred).
Much to Sid's delight, the farmer's market is a place where scraps of food on the ground are plentiful. In order for us to actually continue on our way through the market without Sid stopping to sniff at each and every bit of something on the ground, we had to pick him up. Ruby didn't like that one bit and demanded that Sid be put back on the ground so he could enjoy the scraps that dogs are entitled to. When Ruby speaks, one listens, so Sid was back to hovering the grounds of the farmer's market for the rest of the excursion.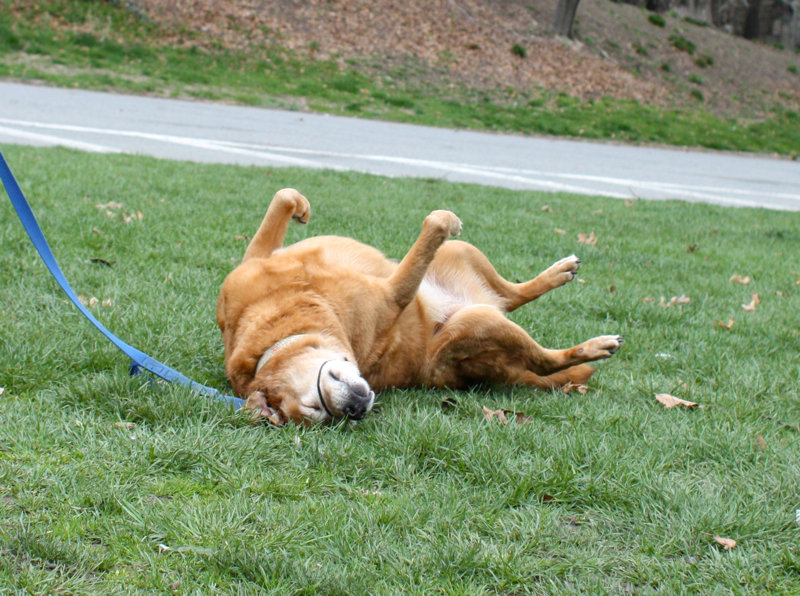 On our trek back home through the park, Ruby found a nice smelly spot on the grass to roll around in and was soon flipped over on her back, swishing around with fervor.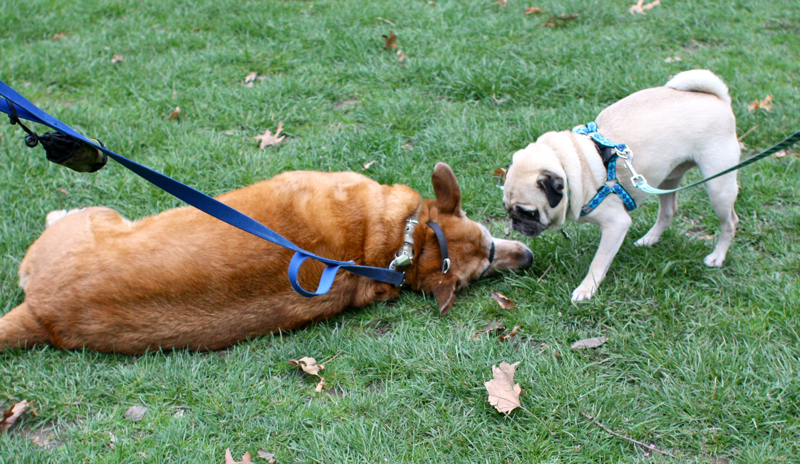 Sid wasn't sure what to make of what was going on and ran over to make sure Ruby was ok. He knows all about sniffing smelly spots but he's never tried rolling around on them. Luckily Sid's diva-like tendencies kept him from joining in, and we were able to make it home with our fresh veggies and bread before the rain began to fall.
Tags: Prospect Park, Ruby, Sid