Sid the Pug (mini comic) Part 3
I got an email from our friends in San Francisco letting us know that their little pug, Bea Arthur, and her spotted sister, Ladybird, have been avidly reading the mini comic (Actually, our friends had to hold a treat in the binding in order to focus their attention).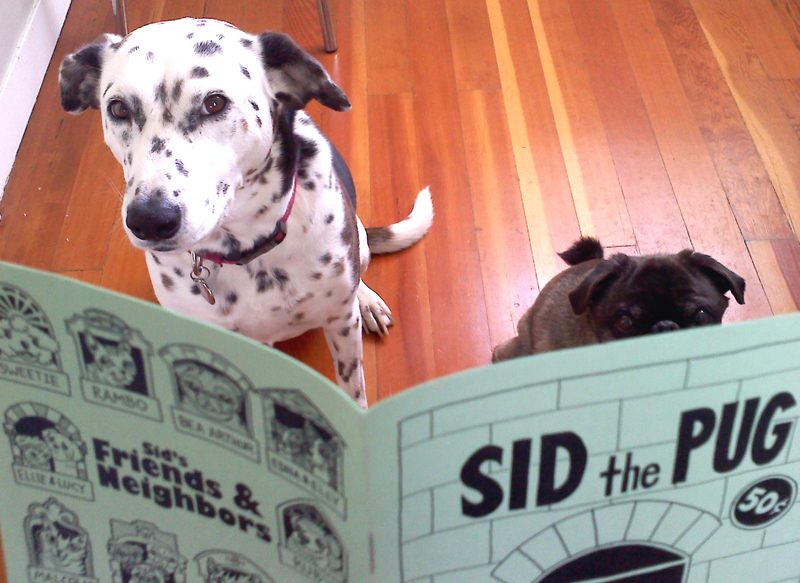 Well, I know the anticipation has probably been killing you all (yeah, right), but here's the last two pages of the comic (in case you missed them, here's part 1 and part 2). Enjoy!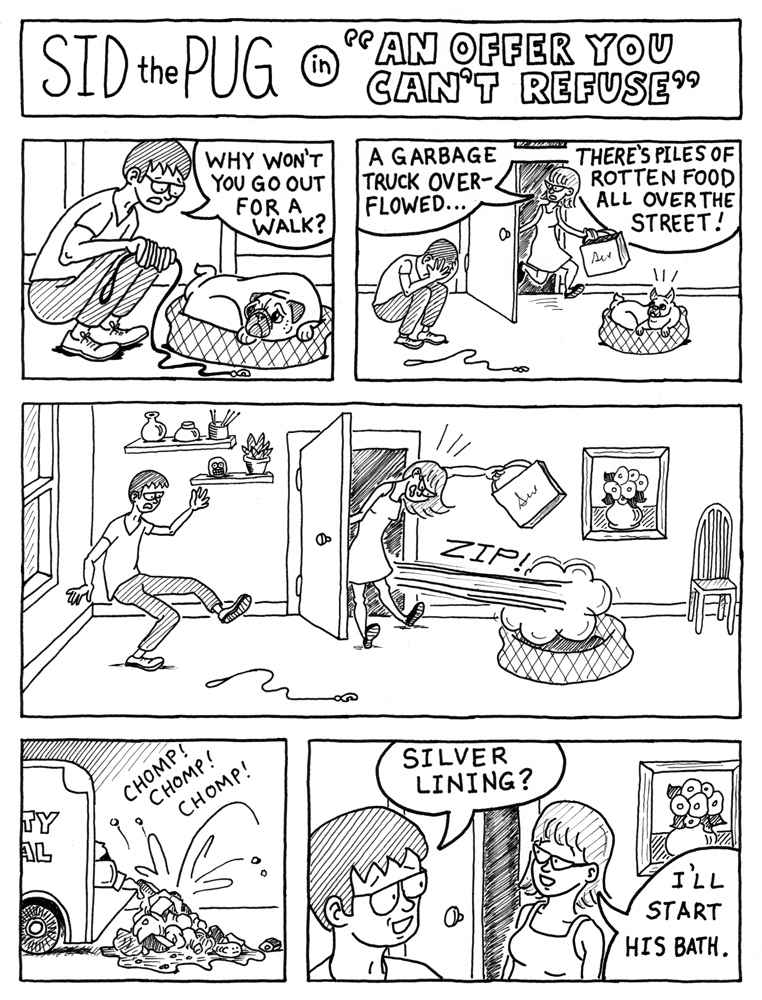 [ Page 6 – An Offer You Can't Refuse ]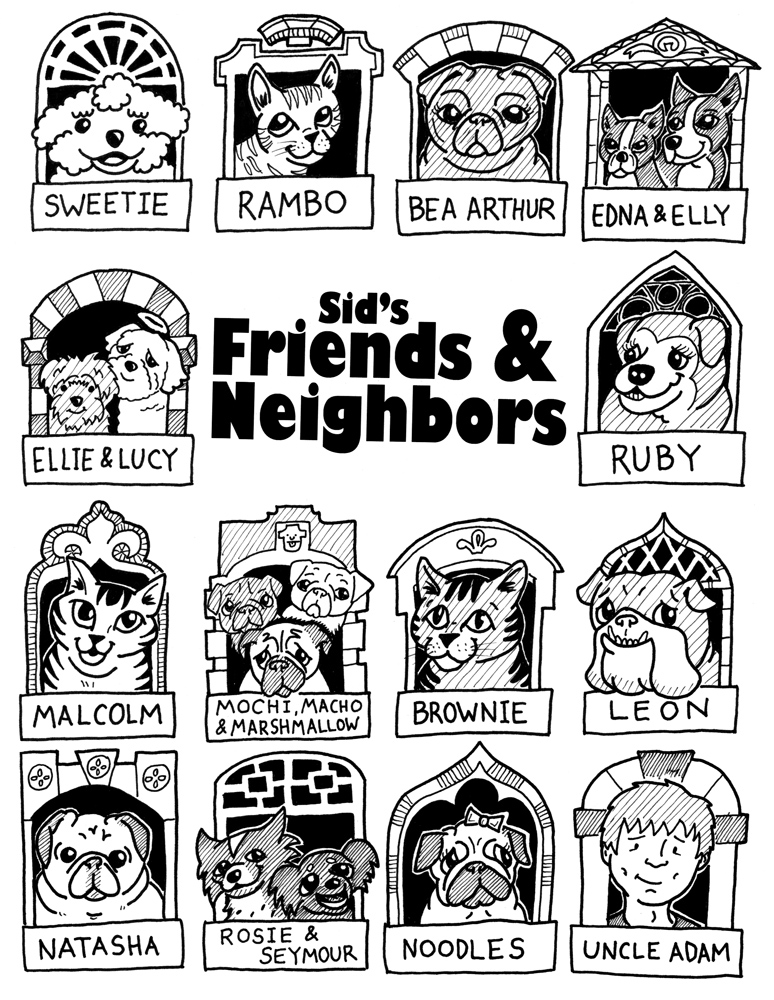 [ The Back Cover – Sid's Friends & Neighbors* ]
Hope you enjoyed them all. I plan on doing some more strips featuring Sid and some of his other friends. Luckily, he provides great comic moments every single day – now I just need to draw them!
* Of course Sid has many other wonderful friends and neighbors but unfortunately I had limited space so I'm sorry I wasn't able to include everyone! Pug shout outs to those I wasn't able to fit in: Ladybird; Sherman; George Michael & Maeby (the cats, not their namesakes from A.D.); Flower, Birdie, & Zooey; Lizzy; Minnie Moo & Lincoln; Bowie; Payton; and Klaus & Natty!