That Time of the Year
This past Friday, while we were just sitting around minding our own business, this happened: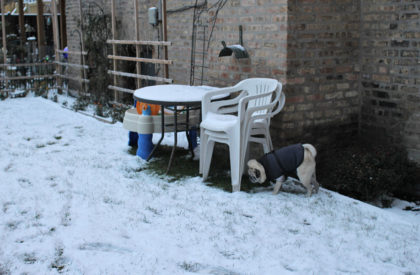 I think Sid figured out something was up when I had to pull his box of winter clothes down from the closet shelf. Sorry, buddy, but it's time to break out the fleece.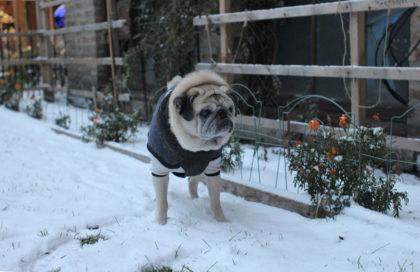 Boy, that was one quick autumn! Anyone else got any snow already?