Ecstatic to Be Turning Eleven!
Hello everyone! We interrupt our Have Pug, Will Travel recap because today is the best day of year here at Pug Slope because it's Sid's Birthday! Woo hoo!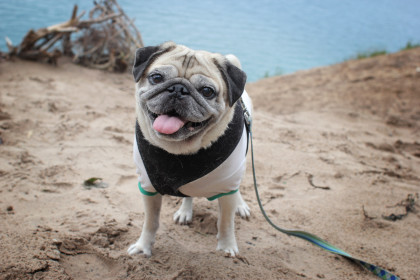 I can't believe my little guy is turning ELEVEN today! Instead of the typical apple-based cake I've made for him in the past, I assembled three mini towers consisting of a crunchy treat foundation, banana walls, peanut butter ceiling, and strawberry roof.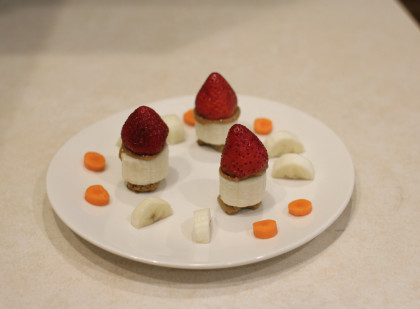 Sid could barely contain his excitement as I was making it. There was lots of scrambling around beneath my feet, screeching & whining, and even a few barks to ensure I was putting things together as fast as possible.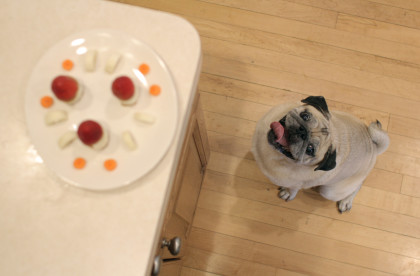 Needless to say he wolfed it down in a matter of minutes and then promptly passed out in his bed. He's a pug, what more can I say!
Before he zonked out, he said to make sure if you have a pup to give them an extra treat (or five) today to celebrate!
Tags: Birthday, celebration, Sid, spoiled, treats