Stella Boo McMuffin's Pug Slope Welcome Party!
Hey, did you hear the news?  Last weekend, Sid and Lola got to hang out with the fabulous Stella Boo McMuffin, sister of long-time Pug Slope commenter, Eddie the Pug!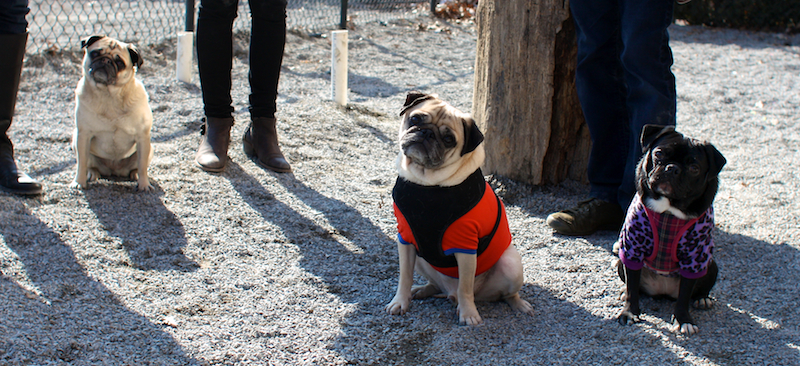 Sid and Lola met up with Stella at the J.J. Byrne Dog Run in Park Slope for some afternoon off-leash partying.  Sid and Stella hit it off immediately due to their love of travel – Stella has lived in San Francisco, London, and now Brooklyn!  Another thing they had in common was their love of fancy posin'.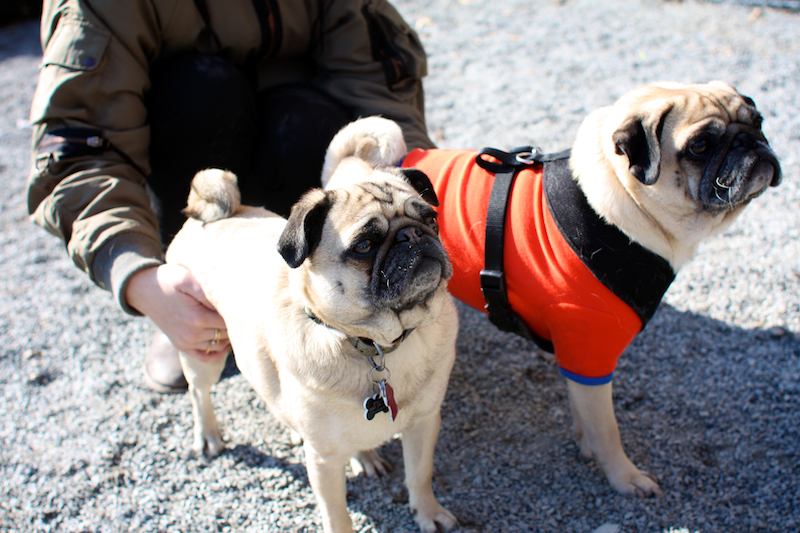 Fancy posin' over here!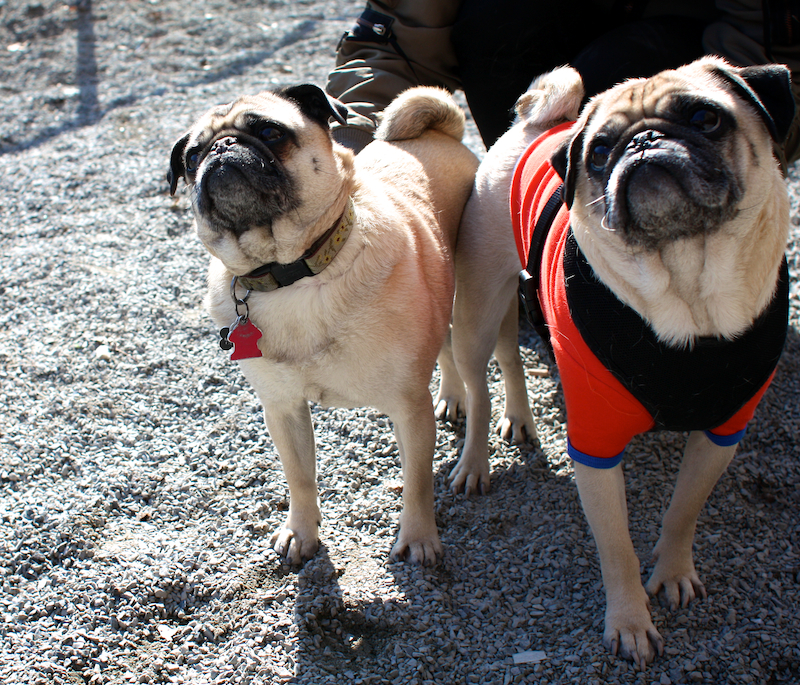 Fancy posin' over there!
Lola and Stella really hit it off too…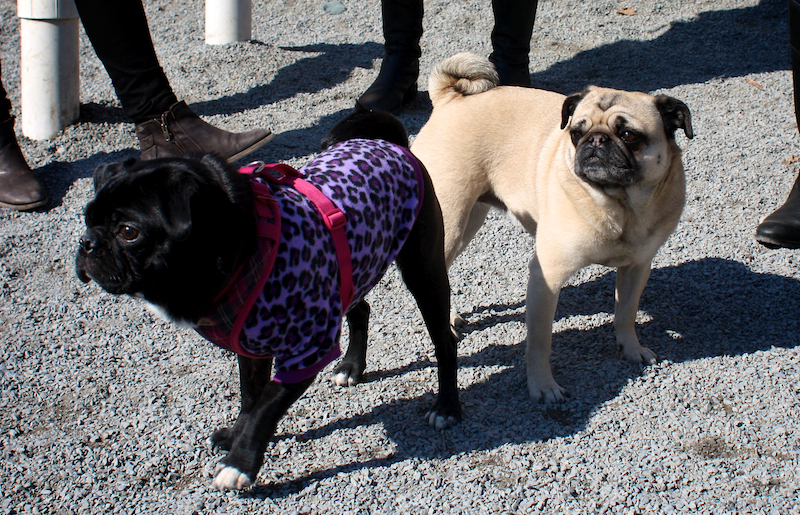 Lola was thrilled to share her favorite orange ball with Stella.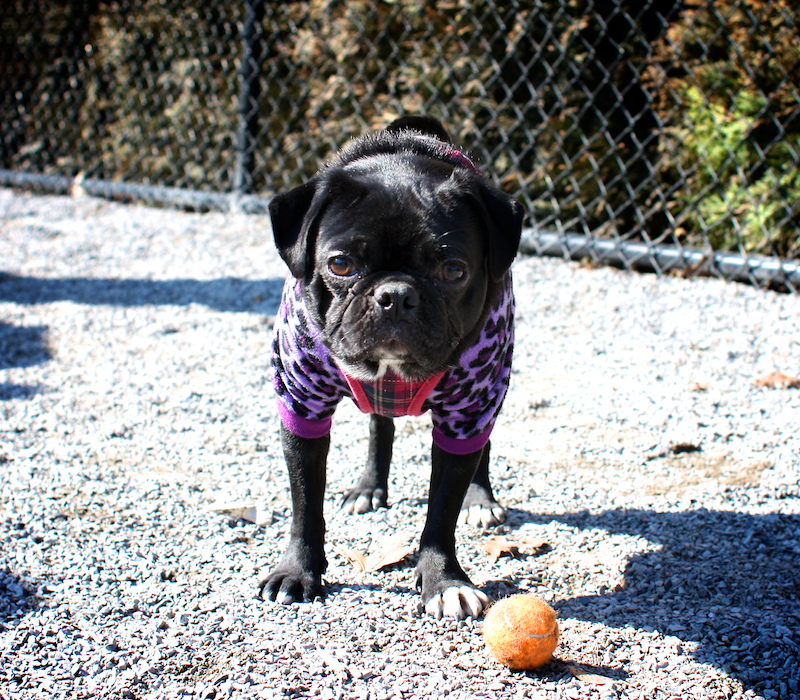 Yup, Lola was totally fine with this situation.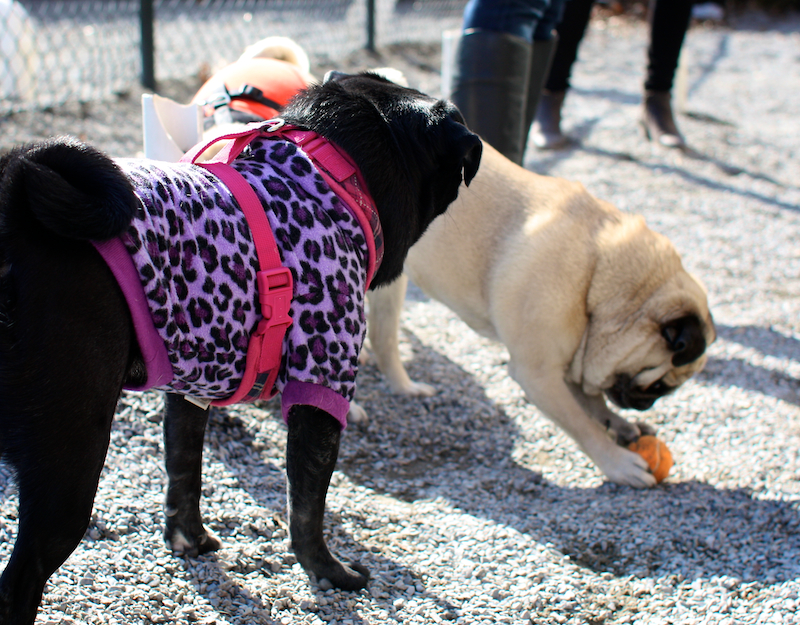 But, seriously, we had a blast and we hope Sid and Lola helped Stella feel welcome in her new city.  Now, who wants a treat?!