Little Green Men, er, Man
Sid's attempted take-over of planet Earth last week (in order to obtain "all the treats", of course) didn't work out as well as he had hoped. His reign only lasted about four days, at which point we were invaded (again) by little green men.
Well, actually just one little green man. With white fluffy hair.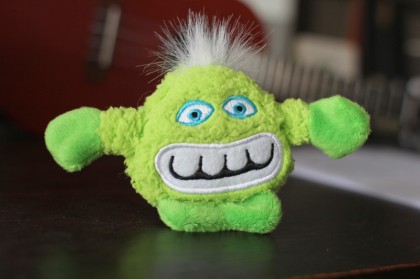 The new leader insisted he was of the benevolent variety and would work with the creatures of Earth to set up futuristic farms for growing their species' sole source of nourishment: baby carrots. All surplus crops would be available to the creatures of Earth.
Needless to say, it didn't take long for Sid to bow to down to this new leader.