Movin' on Up!
After two years in the original Pug Slope Headquarters, Sid and the Pug Slope team are moving into a bigger (slightly), better (mildly), higher (fourth-floor walk-up), fancy-schmancy (three whole windows!) Park Slope apartment.
As you can see, Sid is over-the-moon about this news: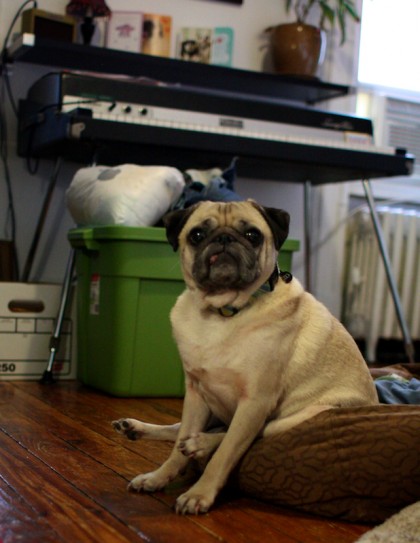 HOORAY.
Brian and I are busy packing up and moving shop, so we're keeping Sid occupied by having him curate a selection of "Pug Slope Greatest Hits." Be sure to check in over the next two or three weeks for some of our favorite posts from our first two years.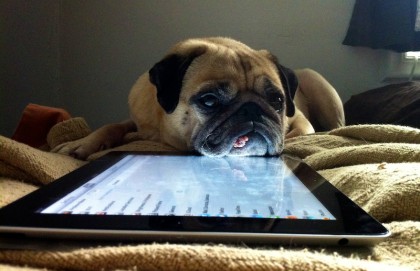 Tags: Sid