Baseball and the Hooth
Brian and I went to a Mets game on Sunday with some friends.  I'm sad I never got to go to Shea Stadium as a kid, but their new home, Citi Field, is quite the ballpark (not that I have much to compare it to…let's just say it beats the home of both the Dodgers and the Binghamton Mets).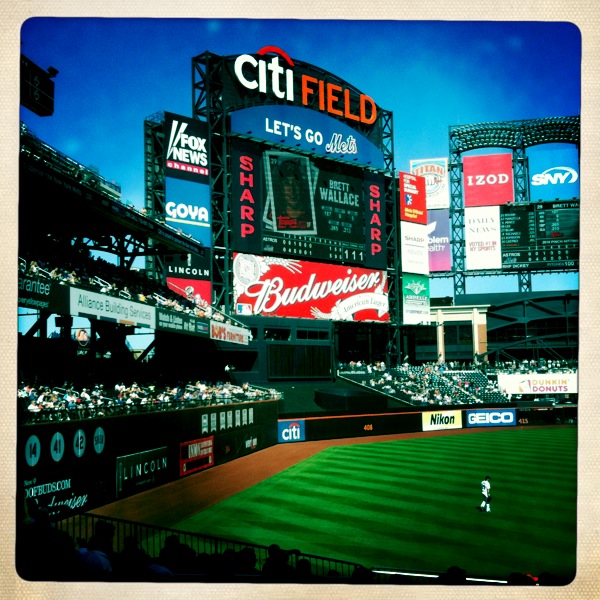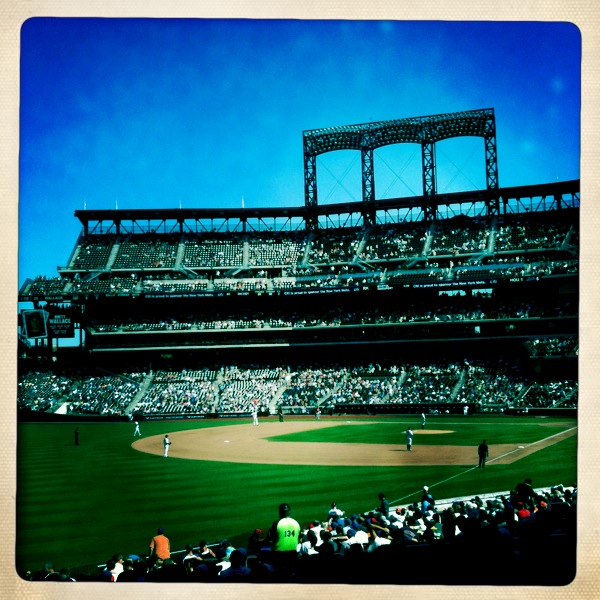 One of our friends had a hook-up in the organization, so our (free!) seats were on the first level on the third base side, right below a concession stand that sold veggie hot dogs, a beer stand that sold Hoegaarden, and a kiosk whose sole focus was nachos.  It was as if they designed the concourse area especially for me.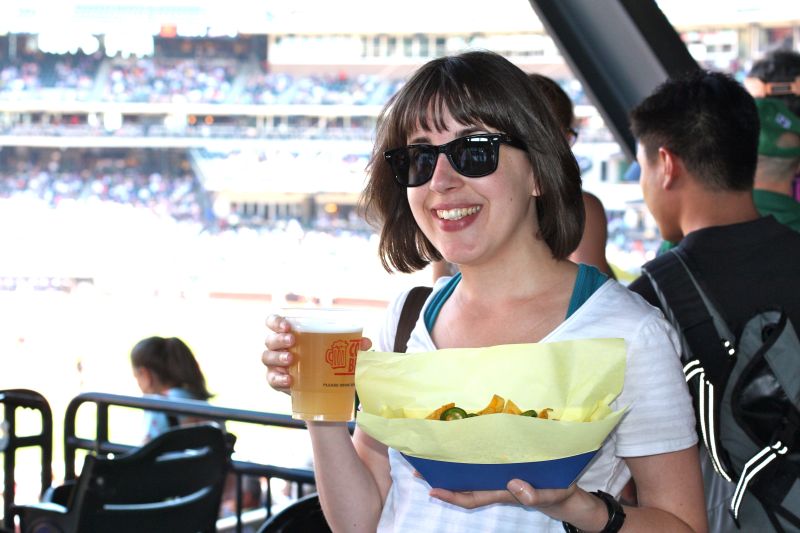 So what does this have to do with the Hooth?
Well, it was Build-a-Bear Workshop day at the stadium, and we were among the lucky fans who arrived early enough to get our hands on a free bear.  When I got my Mets bear, I thought to myself, "It's a bit big, but we can just throw it in his toy bin to increase his New York cred."  Well…the bear hasn't left Sid's side since we arrived home from the ball game.  In fact, tonight, while we were eating dinner, Sid left the usual position from which he patiently waits for us to accidentally drop food (which we never do), sauntered into the bedroom, and returned to the living room with his new buddy dangling out of his mouth.  That's right.  He considered his options and chose this bear over the hypothetical food that could've fallen to the floor while we were eating.  My mind is blown.
Here are some pics of Sid going crazy in love with his new pal: