Slippery When Wet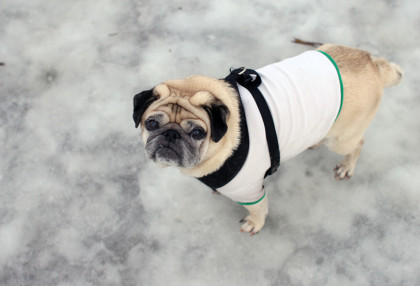 Before the much-welcomed warm front came through Chicago, Sid and I got one last opportunity for some ice skating. Well, not really skating since I don't have any skates and we are not yet living in a world where dog skates exist (although I could be wrong about that).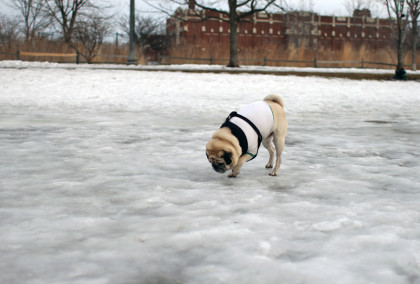 So instead of skating on the ice, we just walked very slowly and zombie-like. There were a few near-wipeouts but miraculously we made it across the whole frozen field without any injuries.
Well, ice, it was nice knowin' ya, but we're ready for some Spring weather. See ya!
Tags: ice, mischief, Winnemac Park, winter