Who Stole My Snuggie?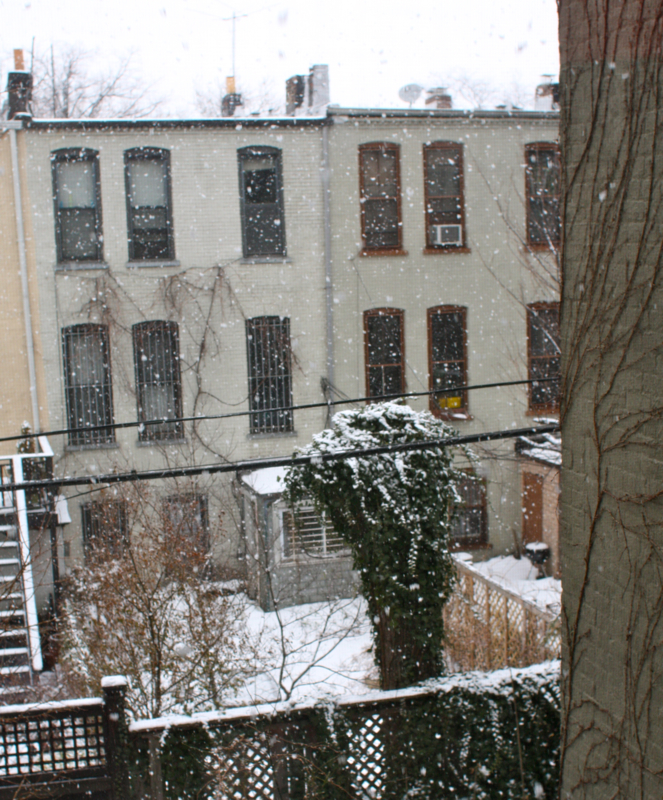 This recent spell of cold weather in Pug Slope has kept us from taking any new exciting photos of everyone's favorite little turkey. Gone are the long afternoons of meandering through Prospect Park. On Sid's walks he now stays strictly to the "business" at hand (can I get a rimshot?). He's very content to curl up indoors and since his Snuggie apparently wasn't cutting it, he decided to commandeer Jenn's.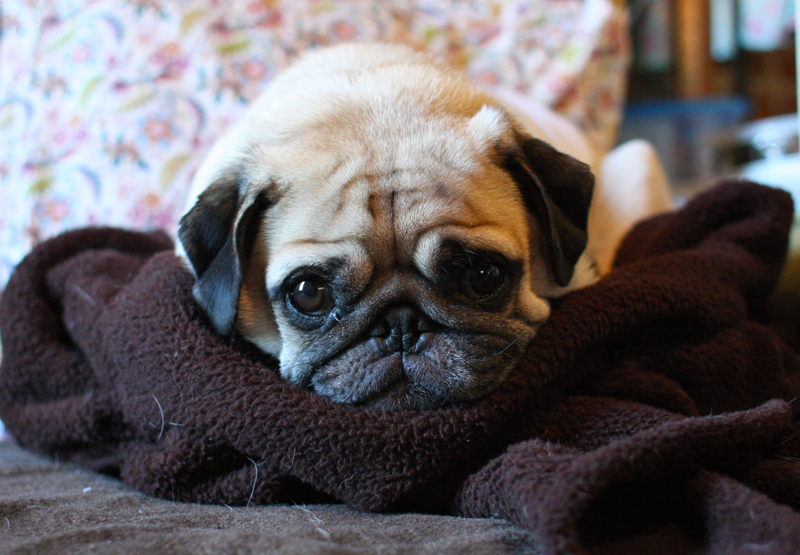 Yes, he did take over the whole darn thing.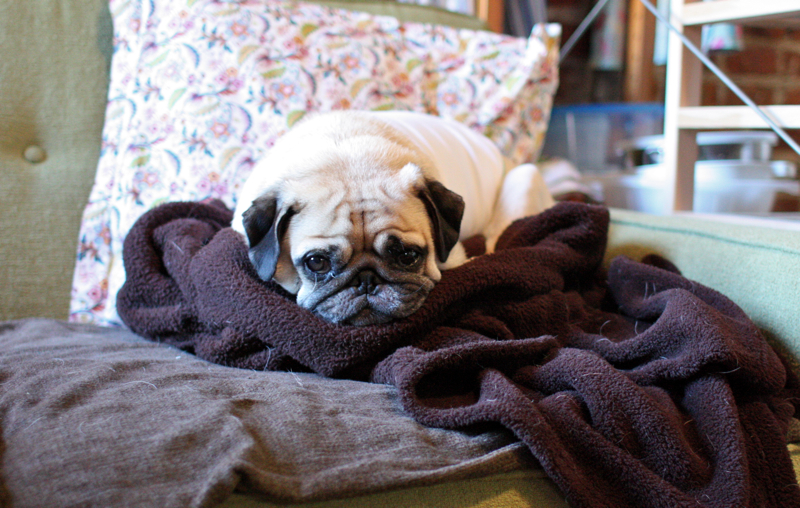 He's also taken to popping up into our bed in the middle of the night – although we can't complain. Since the radiators in the apartment churn out too much heat (and the one in the bedroom is about 6 inches from my head) we often turn off the one in the bedroom at night. So when it does get a little chilly, what folks commonly refer to as a "One Dog Night", Sid fits the role perfectly.