Favorite Toy
One year ago today, we took Sid with us on a trip to Cohasset, MA to visit my cousin, her family, and my parents who were also visiting. While we were there, we stopped into a pet boutique and Sid's grandma bought Sid got a toy that is hand's down his FAVORITE. It's his plush mini frog that we refer to as "Froggie".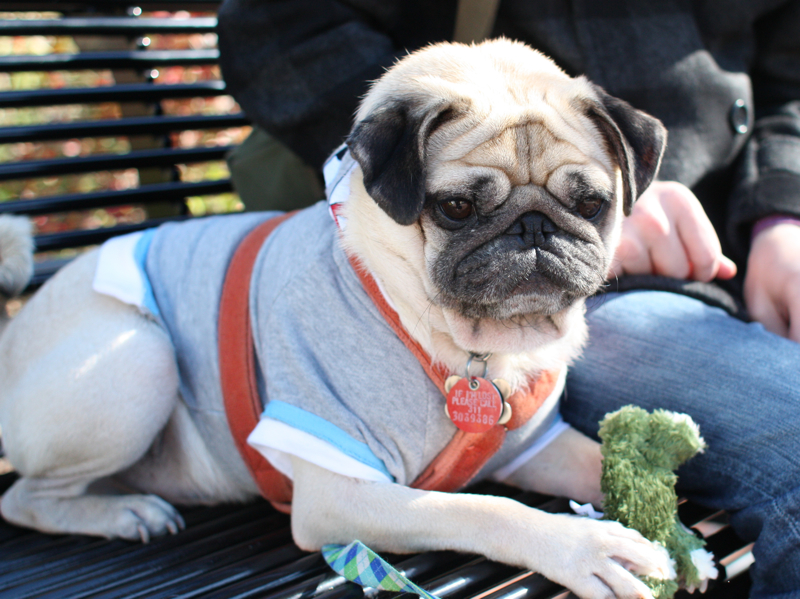 Despite the tiny-ness and delicate-ness of Froggie, Sid has managed to make this prized possession last. Even though he chews on it for hours a day, he has not broken the squeaker or de-fluffed it. It is also his toy of choice for playing catch. After seeing how much he loved the toy, we ordered some more from Amazon just in case the first one ever became destroyed or lost. Even though the second frog looks exactly the same, he still gravitates to the original one.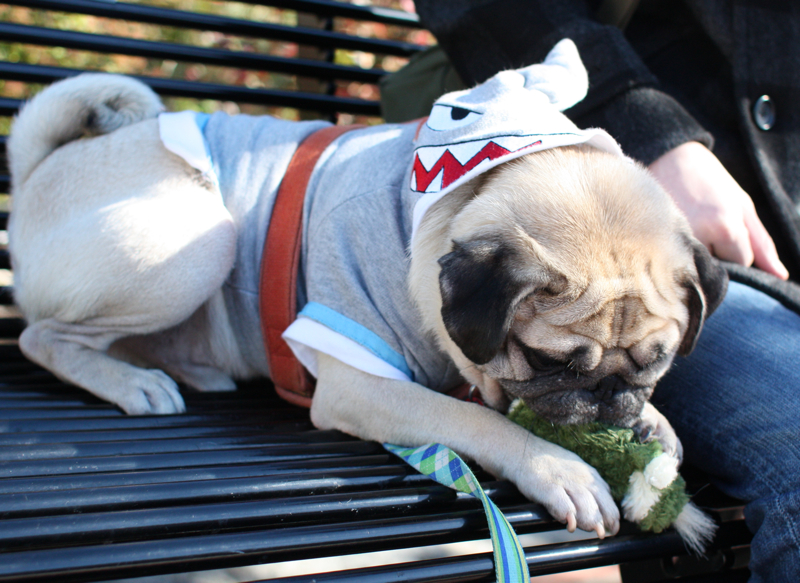 What is your  favorite toy? (or your pet's for those humans that read our blog)
—
P.S. The voting is closed for the Curly Tail Pug Rescue Calendar contest. For some reason the "Chip In" links still show that it is open until October 21st, but that isn't the case according to their website. Thank you all for your votes – it looks like Sid's photo may have gotten beat at the last second, but we'll wait for the official results from Curly Tail.