Have Pug, Will Travel – Part 1
Ahoy everyone! Sid and I have finally returned from our week-long camping and road-trip adventure around Lake Michigan which I've dubbed Have Pug, Will Travel. This is Part 1 of our story of the trip; we hope you enjoy it.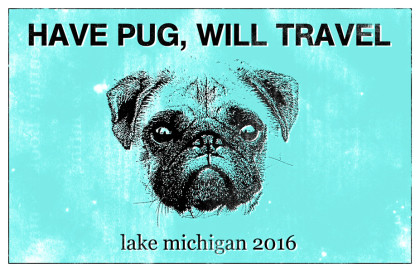 For this adventure, I had originally considered renting a small RV. But after looking at the costs involved and also the size of an RV, even a small one, it was just overkill for one human and one pug. So I ended up renting a Ford Transit Connect cargo van because it provided ample room for sleeping and storage in the rear cargo area yet was as easy to drive as a normal car. So on the first day of the trip, I loaded loaded up the van with our camping gear, food, pug supplies, and mostly importantly: the pug.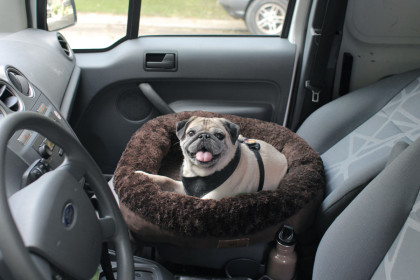 Welcome to our tiny home for the next week!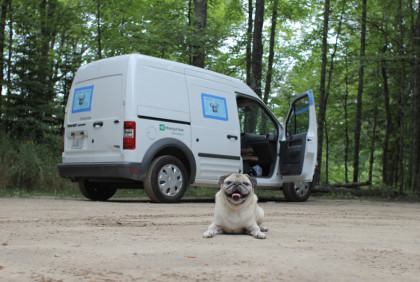 We left Chicago on September 8th and made our way north through Wisconsin, into Michigan, and up to the charming Gladstone Bay Campground located in the small town of Gladstone.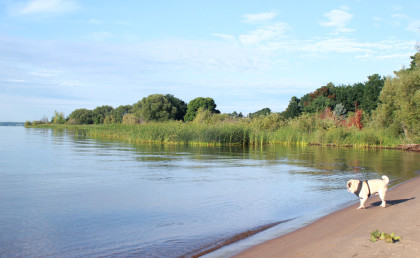 The campground was right on the shore of Little Bay de Noc, which is a bay of Lake Michigan. Our site was just a short walk away from the beach and as soon as Sid caught site of the water, he just had to take a little dip.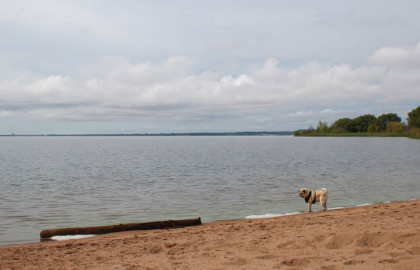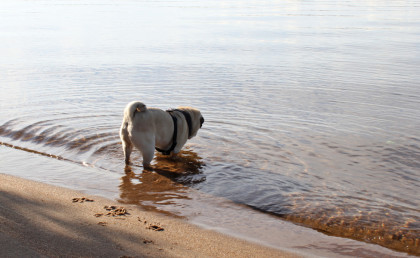 At one edge of the beach was a cute little boardwalk that snaked along the water's edge through an area with lots of tall grasses and plants.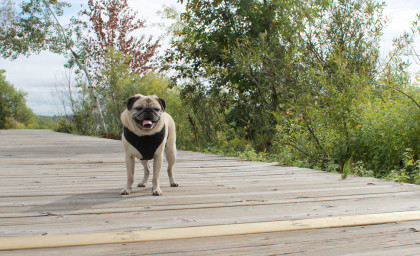 Sid liked the boardwalk so much he decided it would be the perfect place to take a little nap in the sun.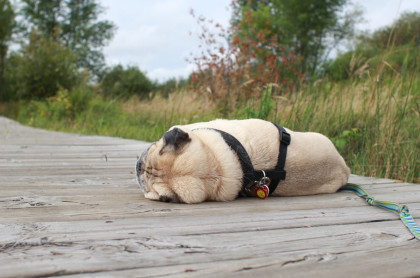 The next morning we got up and had some breakfast while the sun was still pretty low in the sky.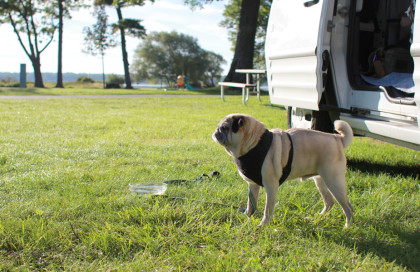 After breakfast and another visit to the beach, we got on the road and headed further north towards Lake Superior. Along the way, we stopped off at Au Train Falls. It was a lovely sight!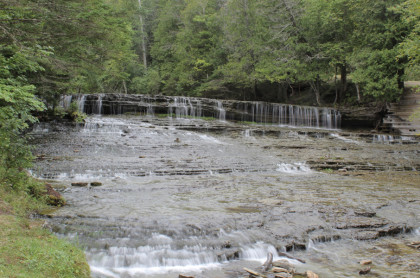 The adventure will continue with Part 2…
Tags: adventure, camping, Have Pug Will Travel, Lake Michigan, Lake Superior, Michigan, road trips