A Barking Problem?!
Guys, I'm a little peeved today so I need to vent to my fellow pug brothers and sisters.
So, I like to bark a little bit when my human is away – so what? You guys all do that, too, right? Well, my dad said that our neighbors mentioned the barking to him yesterday and now he says I have a "barking problem".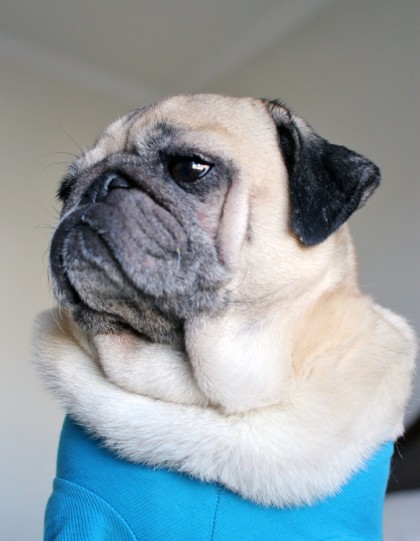 If anything, the "problem" is that I don't get to bark enough. Like when that monstrous garbage truck comes rolling up the alley every Wednesday. I mean, how else is it gonna know to stop at our building if I don't signal it via barking?!
Anyway, he started yammering on about "getting kicked out of the apartment" and "homeless" this and that. I basically tuned out until I head the words "Dog Appeasing Pheromones". So dad, you are planning to make me stop barking with DOG PERFUME? C'mon.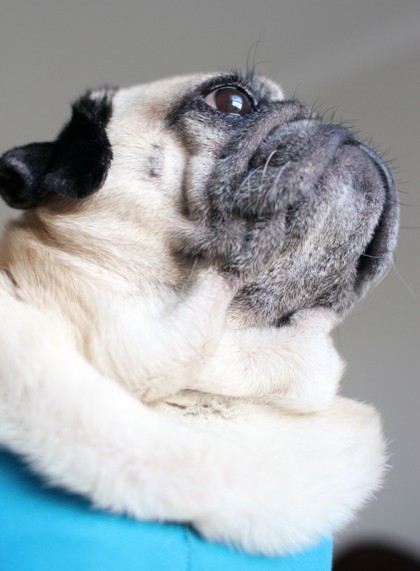 Well, the next thing you know he orders a D.A.P. Diffuser online because the neighbor that mentioned the barking told my dad that a friend of hers used it and it helped with her dog's separation anxiety. SEPARATION ANXIETY?! I'm actually the least stressed when I'm home alone because its the time when I get to do exactly what I want to do. Also, I'm 7 puggin' years old – technically I'm more of an adult than you are, dad!
Well, anyway, I don't know what this dog perfume is supposed to do exactly but I hope it doesn't like hypnotize me or anything. Have any of you guys ever tried this D.A.P. stuff? I read some of the reviews on Amazon and some people LOOOOVE the stuff, others totally thing it's a SCAM.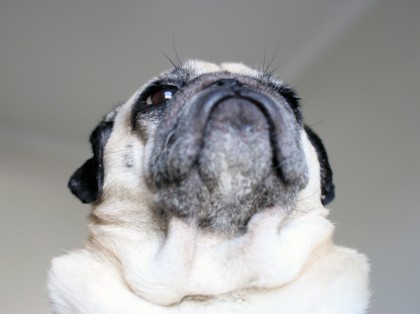 Well, whatever it does, there's no way it's going to curb my baby carrot obsession. I can guarantee that!
Tags: barking problem, DAP, mayhem, Sid