The Pillow Thief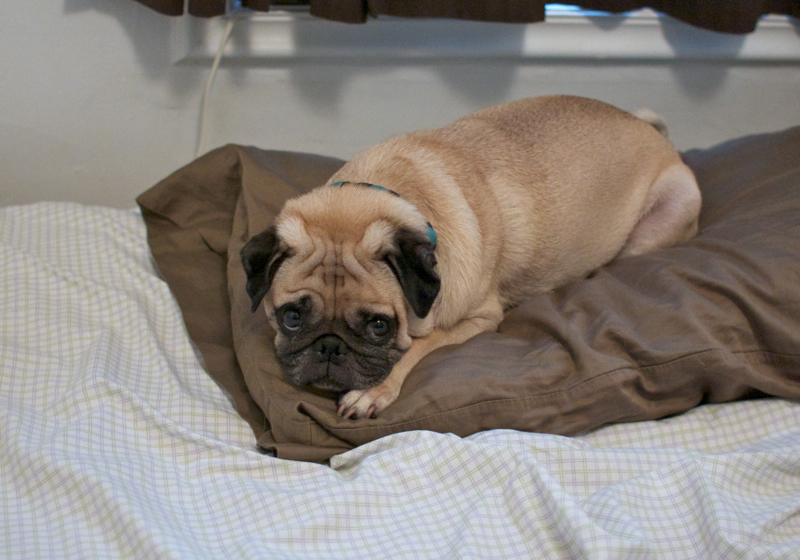 Last week, Jenn got a new body pillow and the plan was to give her old pillow to Sid. He had always liked the fluffy, over-sized pillow which apparently was the perfect material for nesting / thrashing around on. We indulge him occasionally, but since he has many of his own beds/cushions, we try to keep our own pillows off-limits.
Well, as you might have guessed, as soon as the new pillow arrived, Sid decided it was his. He zipped up on the bed faster than we could blink and planted on it.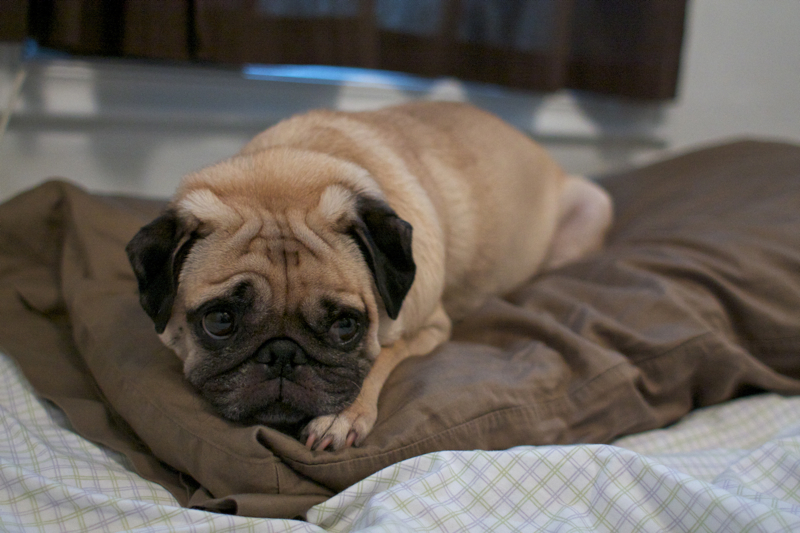 As most of you know, pugs are quite immovable once they decide to plant, so we had to break out the big guns (i.e. apples and peanut butter in the kong) in order to get him to budge.
All ended well, though, and he actually prefers the old pillow as it smells like his mom.