Even More Sid Sketches
I'm in the process of taking a cartooning class and am putting together a "mini comic" which features Sid. I'm still roughing out the whole idea but here's a few more sketches of him that I think are kind of nice.

I also tried to do a very "cartoony" version of Sid. I started with the mini one up in the corner and then just did a big head (too close to the mini one of course!).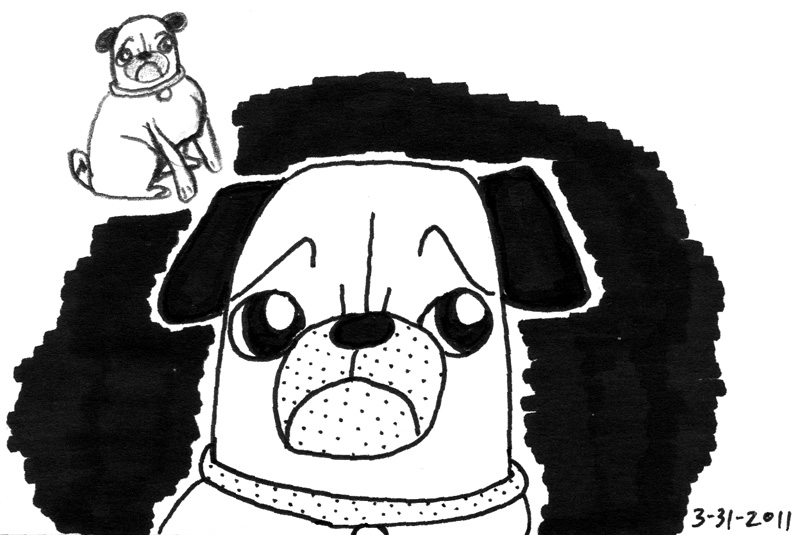 More to come, soon, I hope. I need to have the whole thing done in less than a month!